The other day at work I played at least a couple of hours of Otis Redding softly in the background and I saw a huge difference in people's stress levels around me.  Everybody was noticeably much calmer and happier and I even heard some humming at a few points too.  Kanye West and Jay Z's new album Watch The Throne has a terrific Otis Redding-inspired track, appropriately entitled "Otis", and Spike Jonze is the man behind the lens of its new video — just don't expect it to calm down your co-workers as effectively as the original Otis.  The Playlist just posted this review of the video:
Infused with kind of loose, juvenile delinquent vibe that Jonze brought to his collaborations with the Beastie Boys, the concept of this one is pretty simple. Torch and gut a car until it looks like something from "Death Race," pile some hot women into and then just joyride like crazy. Done. But that's not all. For whatever reason Aziz Ansari is there too, randomly and awkwardly dancing. We'd guess after turning his first visit to Kanye's house into a pretty funny standup bit, Yeezy was still cool with him. There is also some fireworks-out-of-industrial-barrels stuff that feels a little too reminiscent to Feist's "I Feel It All" video but it's also pretty brief.
To read Pitchfork's review of Watch The Throne, CLICK HERE, and to read Billboard's review CLICK HERE.  You can pick up your own copy of Throne over at iTunes.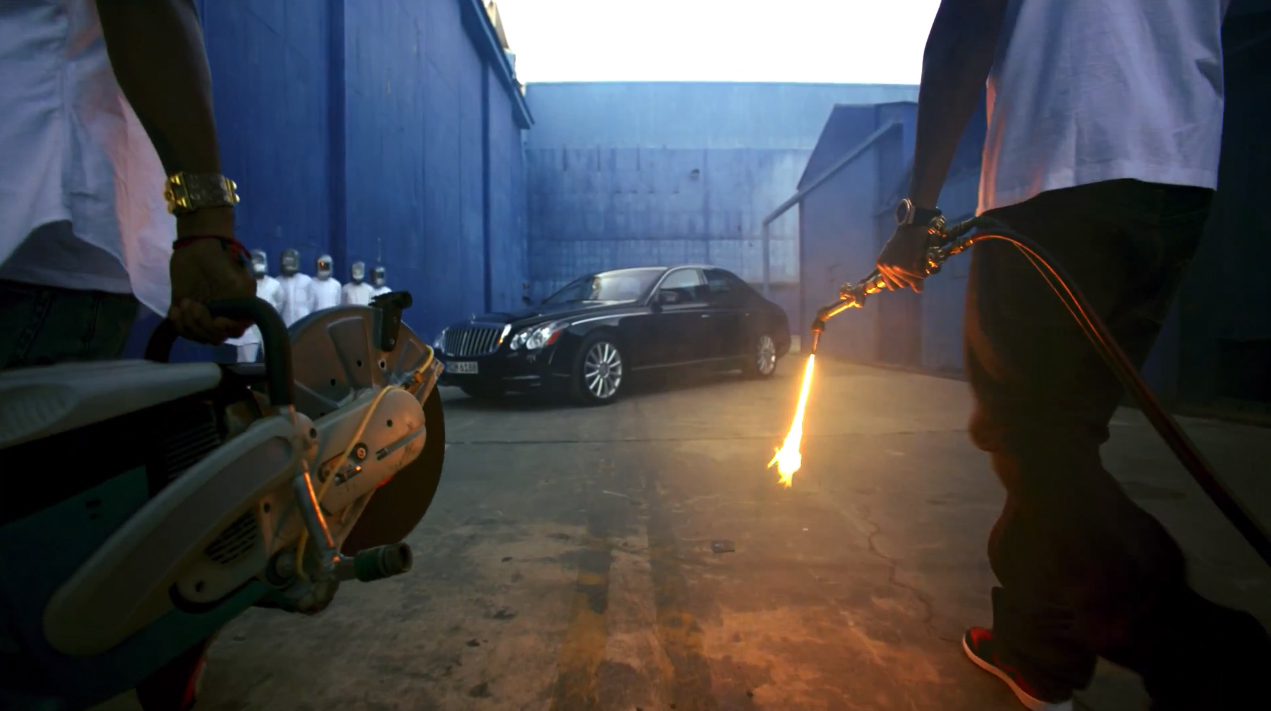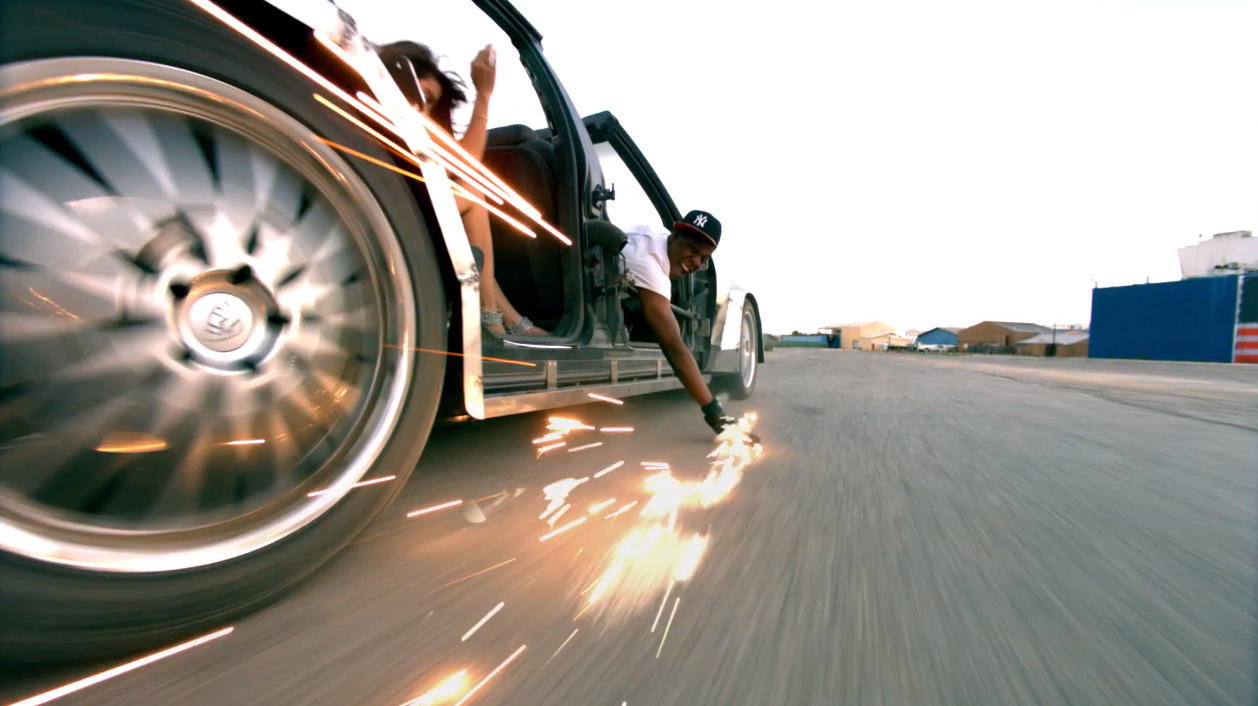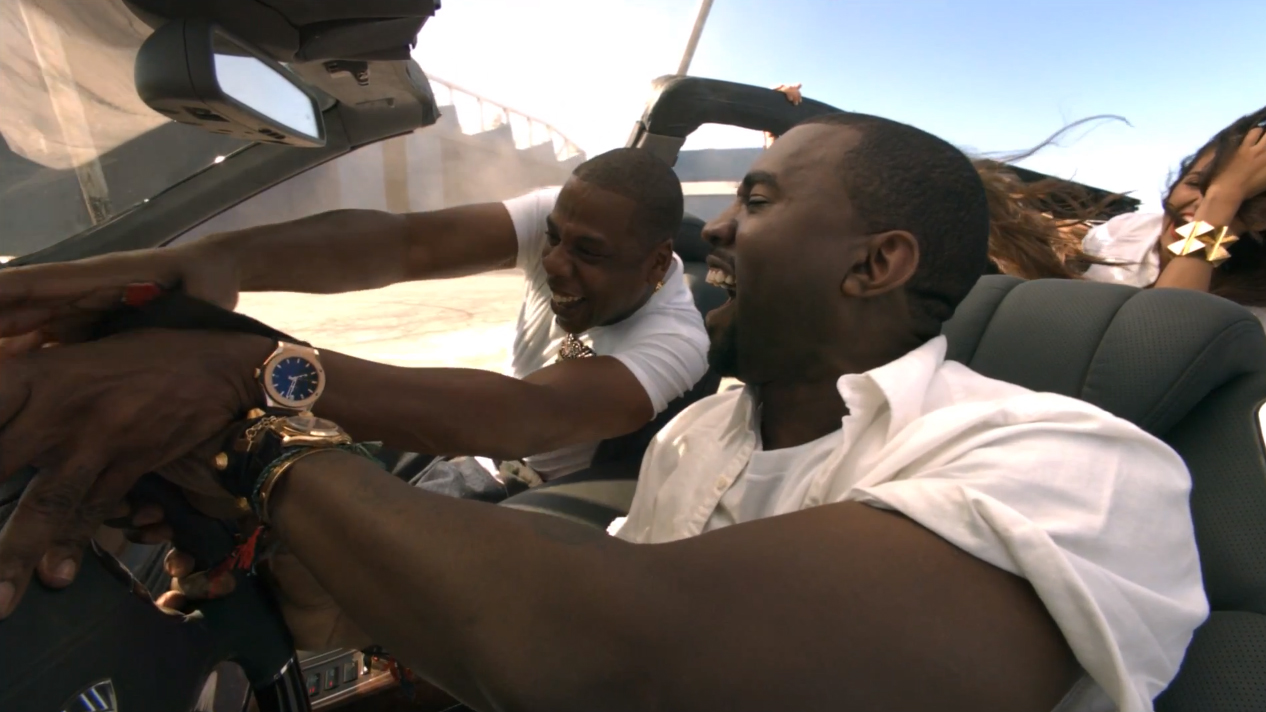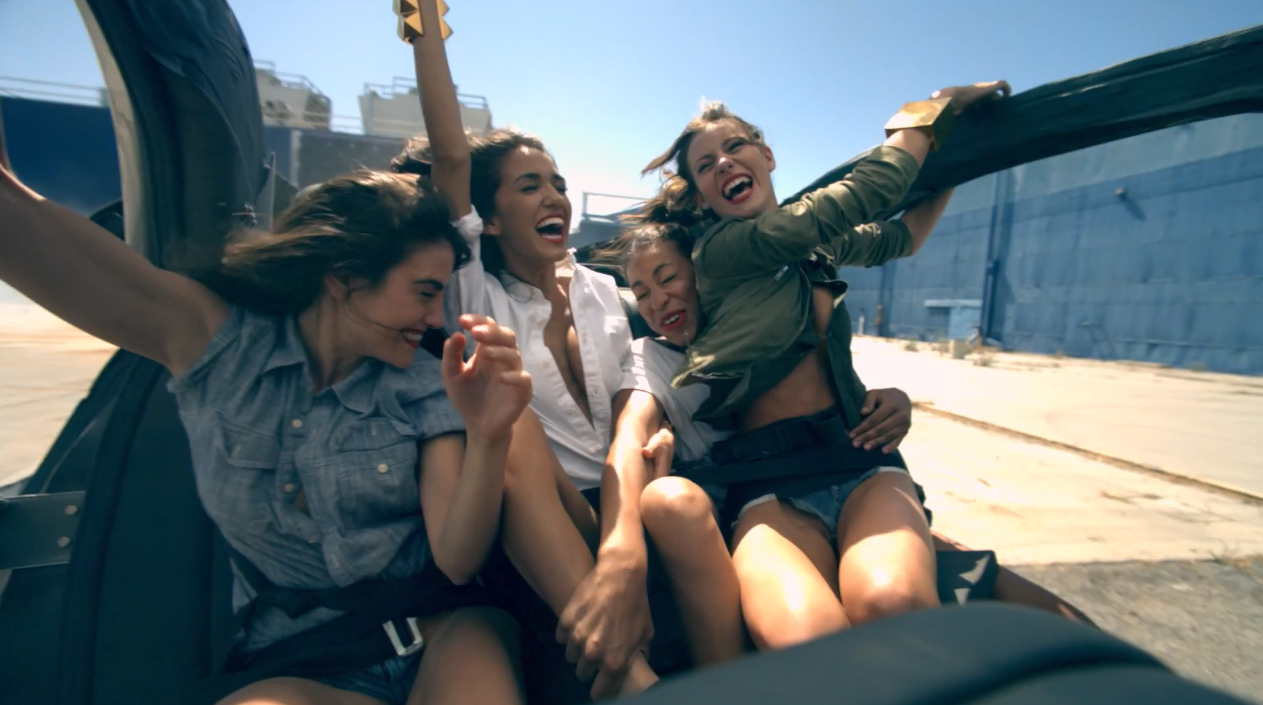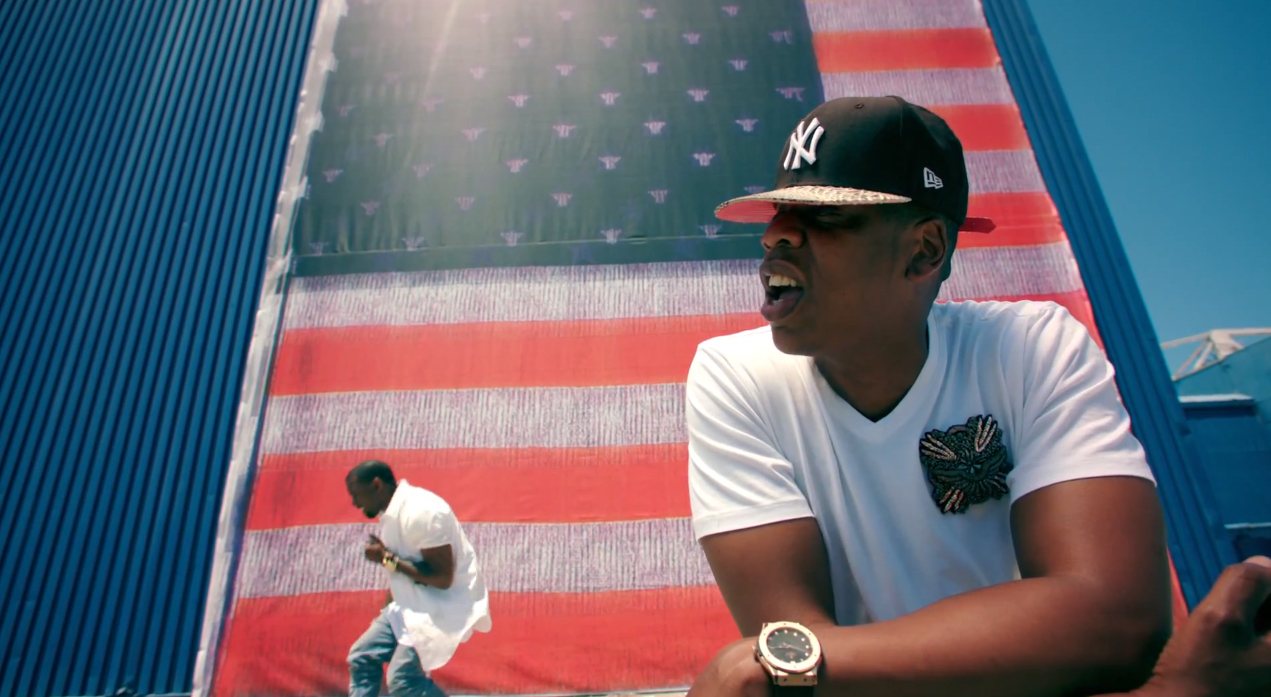 Source: The Playlist