Following on from yesterday's announcement of a Riddler-less third "Batman" feature entitled "The Dark Knight Rises", The Los Angeles Times spoke more with director Chris Nolan who went on to justify why he has chosen not to shoot the next film in 3D.  "We want the look and feel of the film to be faithful to what has come before in the films. There was a large canvas and operatic sweep to 'The Dark Knight' and we want to make a film that will carry on with that look and feel" he says.
That doesn't mean he and cinematographer Wally Pfister will rest on their laurels, in fact expect more IMAX camera usage in the next one – "We're looking to do something technologically that's never been done before. Our ambitions are to make a great movie." As he's previously stated, the big draw for him here is that this is not another 'entry', but the closing chapter of a trilogy – "our ambition for the third movie is to complete a story that has begun. This is not starting over, this is not rebooting. We're finishing something, and keeping a consistency with what's come before has real value."
At the same time the film's composer Hans Zimmer spoke with NBC San Diego and confirmed that he and Nolan will begin discussing ideas for the film next week, and his work on the film starts earlier than most – "I'll start long before he starts shooting." Zimmer is also working on the Nolan-produced "Superman" reboot and says that he won't be reusing John Williams' legendary theme, but will try and do something as resonate and iconic with the music that also sounds familiar – much like the work he's done on the "Batman" films following on from the iconic Danny Elfman-theme used in "Batman" and "Batman Returns".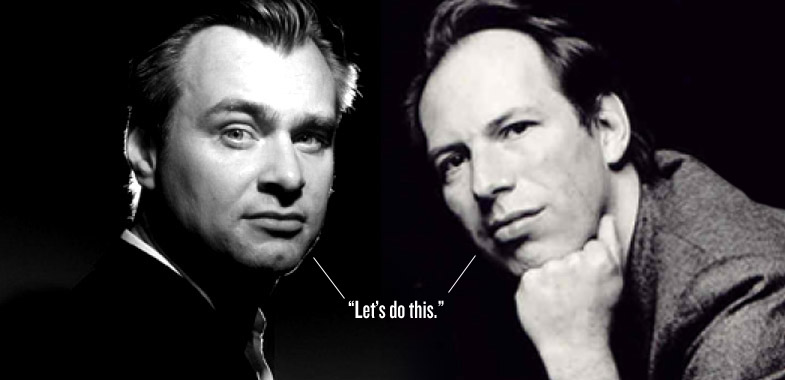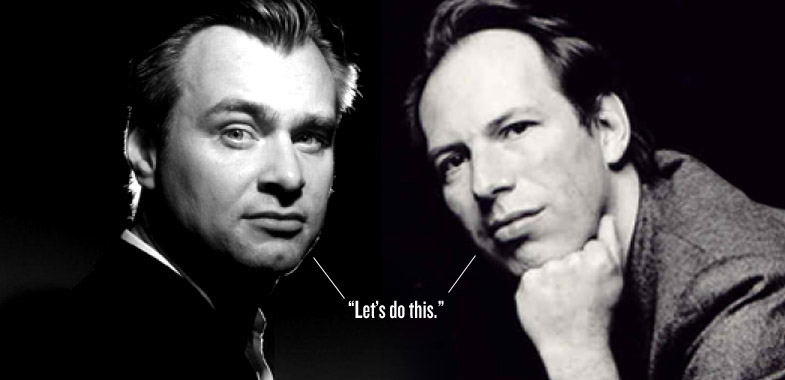 Source: Dark Horizons