Yesterday Kottke posted this short clip from the 2006 documentary God Grew Tired Of Us narrated by Nicole Kidman, about three of the Lost Boys of Sudan (a group of some 25,000 young men who have been fleeing the wars in Sudan since all the way back to the 1980s), capturing their experiences as they move to the United States.  I remember hearing about the film a long while back, but never managed to see it.  After watching the following clip, however, I plan on seeing it as soon as I possibly can.  The film was written and directed by Christopher Dillon Quinn, and Tom Walker served as co-director.
Take a look for yourself, and try not to feel overcome with emotion as the film crew follows these beautiful, innocent young men as they leave their home country of Sudan and move to America in search of freedom and new beginnings.  Their experiences and insights are as naive as they are profound, and stopped me dead in my tracks by shoving a self-reflective mirror in my face, revealing a hypocritical world that you and me encounter almost every single day of our lives but far too often pay little or no attention to at all.  You will understand exactly what I mean when you watch this.
After its presentation at the 2006 Sundance Film Festival, God Grew Tired Of Us won both the "Grand Jury Prize: Documentary" and the "Audience Award" in the "Independent Film Competition: Documentary" category.  It went on to win several other awards at festivals worldwide and sent a very powerful message to citizens of the Western World who mistakingly thought they were living in the most evolved places on earth.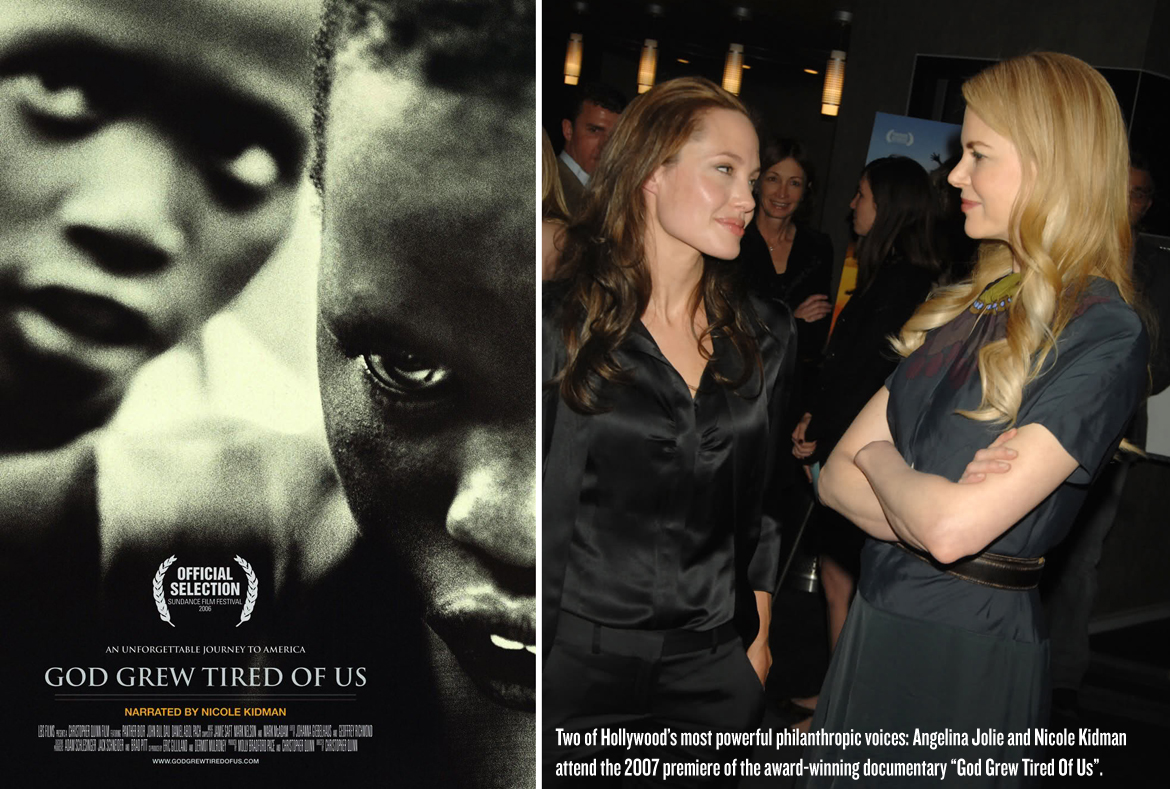 Source: Kottke