Nestled on a private island just off Norway's toothy-edged western coastline is this beautiful cabin designed by the Norwegian design studio Lund Hagem. Built using three primary materials — white concrete, glass, and ash wood — the gorgeous home blends seamlessly with the rocky terrain of the site. The cabin's integration with its natural surroundings was carefully considered in three regards: color, form, and the elements.
The white concrete, glass, and ash blend perfectly with the dramatic rocky shoreline which was carved out when the glaciers retreated at the end of the last ice age 10,000 years ago. The massing of the home was broken into two separate wings connected by a terrace: the first wing (which is closest to the water) houses the open-plan living room, kitchen and master bedroom; while the second wing (at a slightly higher ground level up behind) houses the kids' bedrooms, a guest suite, and a study. A bridge-style roofline elegantly connects the massive rocks on either side, while also acting as a much needed wind shelter.
The floor plan of each volume was carefully designed for the windows to align and frame as many of the stunning views of the surrounding landscape as possible. Because the island is accessible only by boat, the main entrance of the home is positioned to face the boat dock and private ocean beach which is linked to the front door via a stone pathway. You can see more of my favorite dream homes by visiting Dream Homes on FEELguide. (Photography by Lund Hagem)
.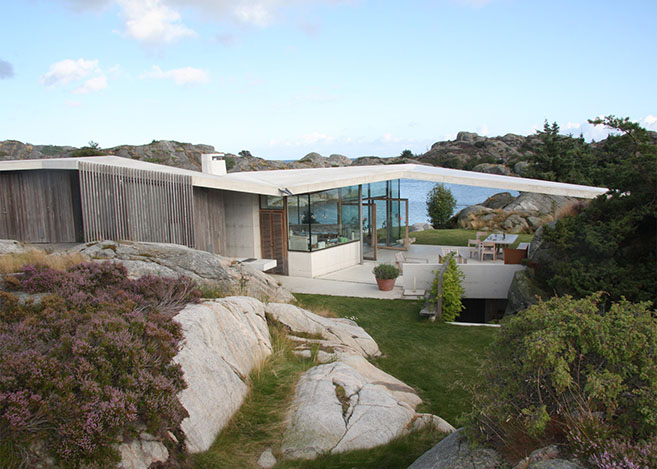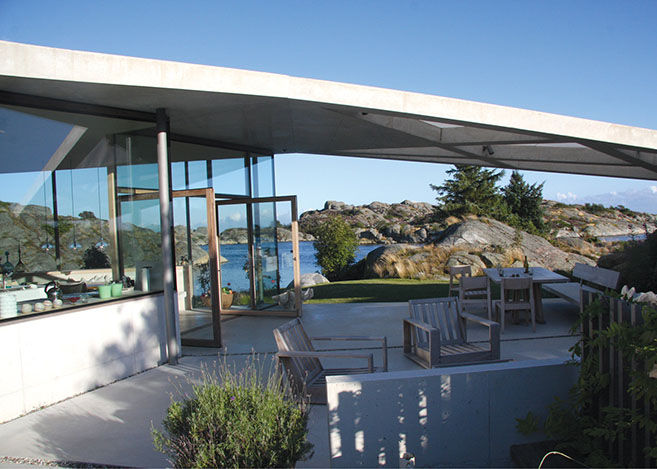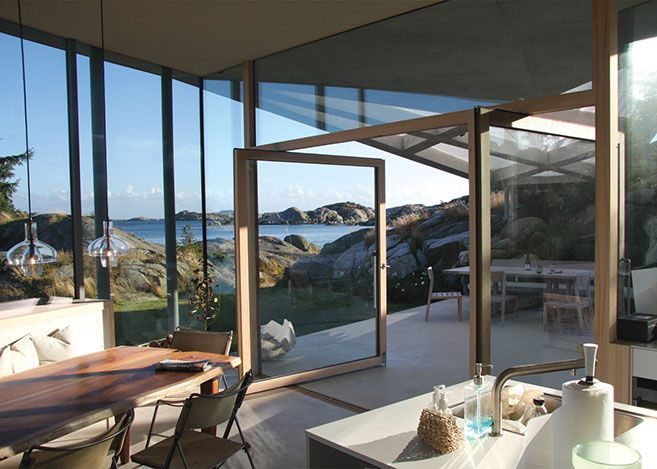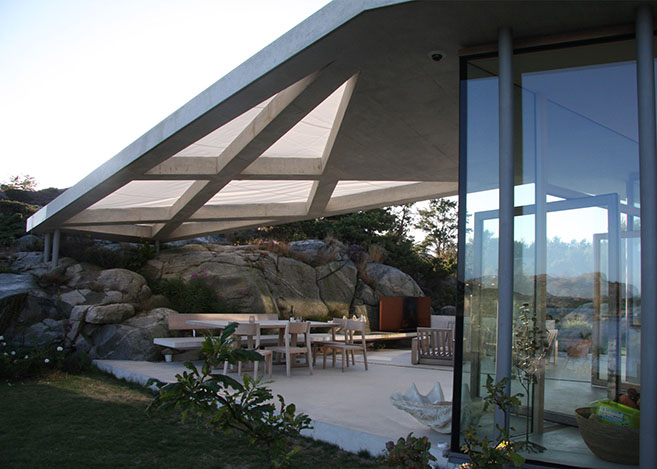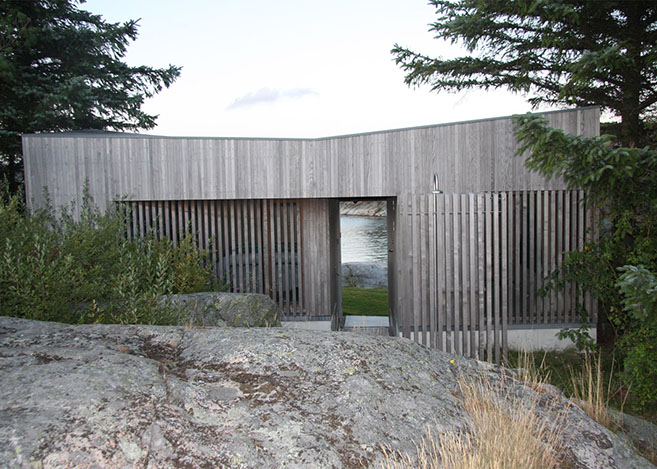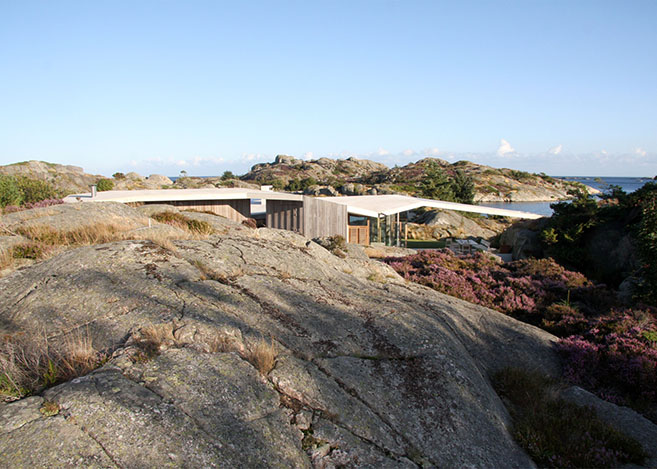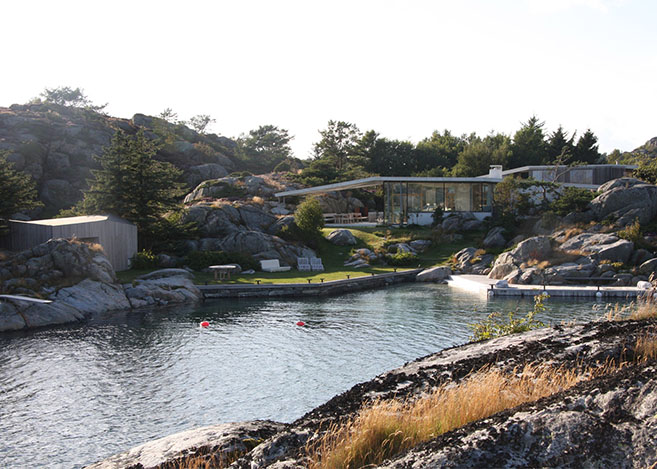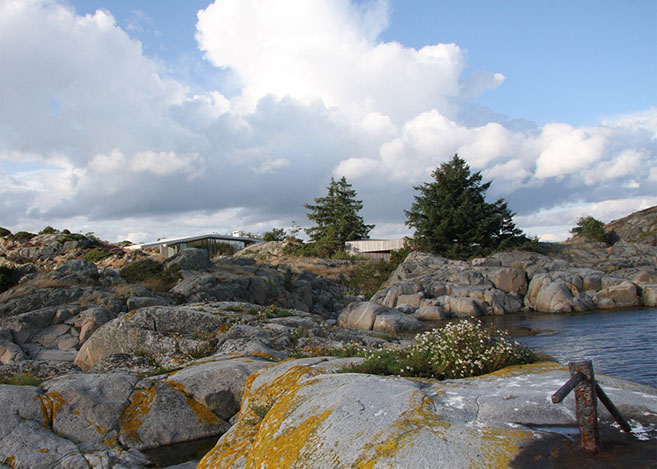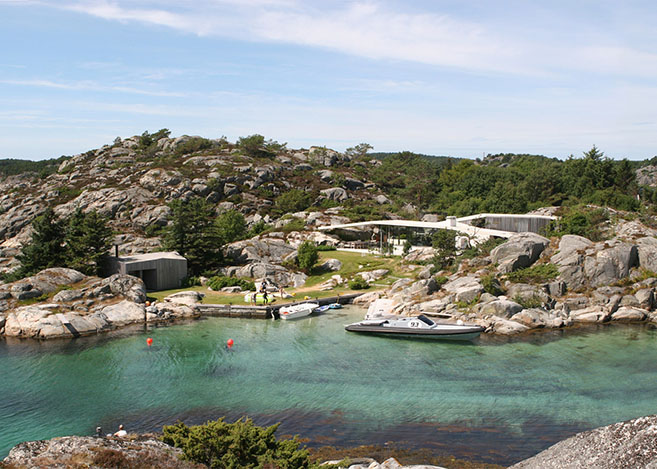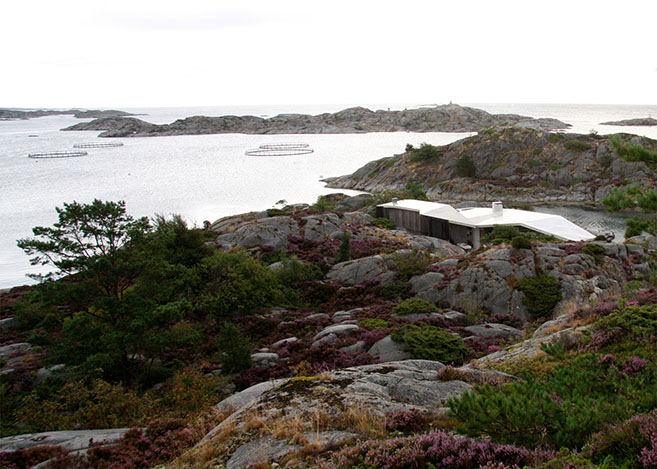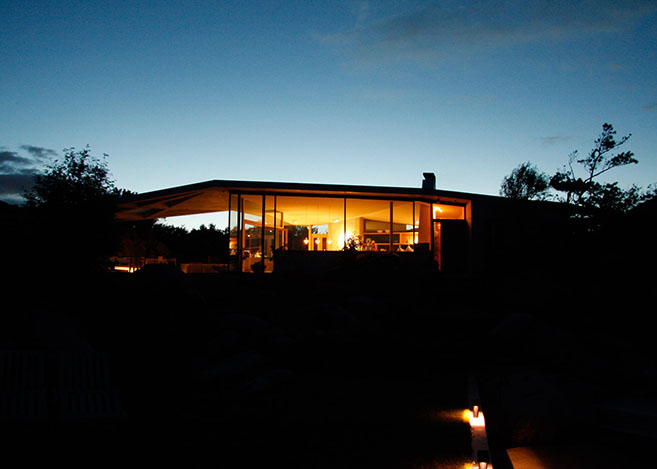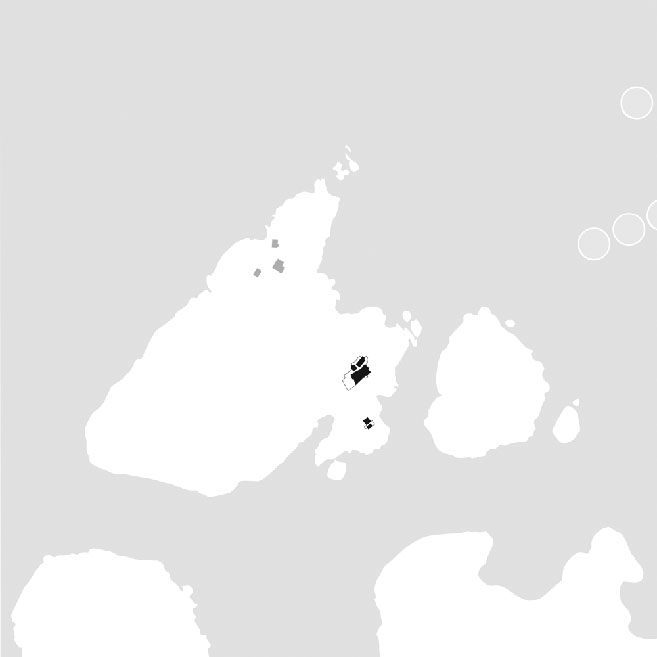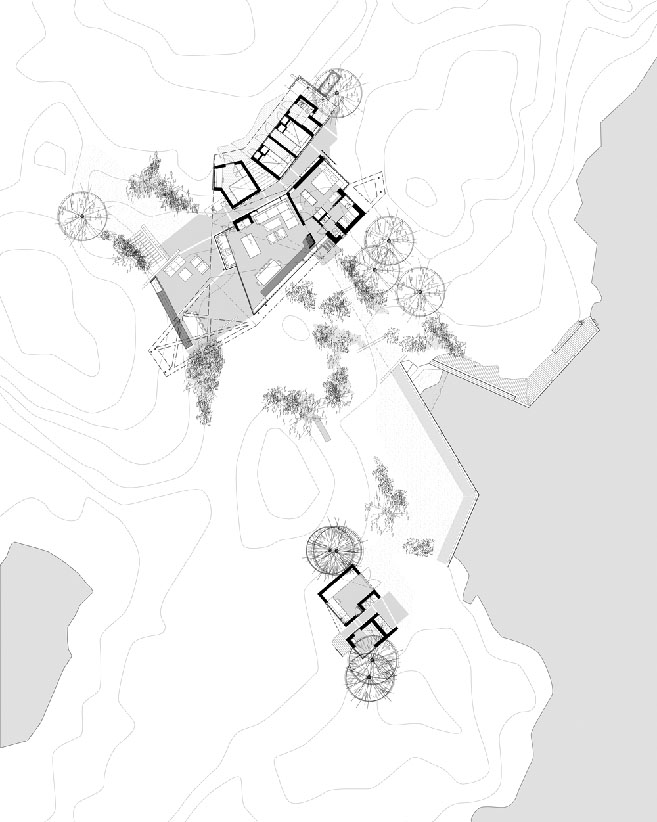 The team at Lund Hagem have designed several summer homes and winter cabins through the years, another of which I've attached just below. This one, known as the Cabin Knapphullet, was commissioned by one of the partners at the firm. Coming in at a tiny 322 sq.ft., the cabin's design is anchored around its unique stepped roof which leads up to a viewing platform on top and also connects to the cliff above. You can see all of Lund Hagem's incredible summer homes HERE, their winter cabins HERE, and their villas HERE. (Photography by Ivar Kvaal)
.