Beowulf is a timeless classic; it is one of the most popular works in Old English literature. It is essentially an epic poem, meaning that the text dictates the events of a story, particularly an adventure, but is phrased to sound like a poem. The text was produced sometime between 975 and 1025 AD, but the exact date remains unknown. Like the date, the author of the epic poem remains disputed, too, and is instead referred to simply as the "Beowulf poet." The story boasts a number of fascinating characters, including the brave hero, Beowulf, Grendel, and Hrothgar. There are many interesting historical places cited throughout the epic, which begins in Scandinavia. Modern-day Scandinavia consists of three kingdoms: Denmark, Sweden, and Norway. Below is a list of historic places noted in the Beowulf epic that are worth visiting.
Sjaelland (Zealand)
Sjaelland, better known as Zealand, is Denmark's largest island. The locality is noted for its beauty and historical value. There are many fantastic places to visit in Zealand. Notable sites include The Little Mermaid bronze sculpture based on the popular children's story, the Nyhavn canal, and harbor known for its crystal clear blue water and the colorful houses lining the street, as well as the Tivoli Gardens, which are a 19th-century amusement park and attracts millions of visitors every year. 
Tivoli is the world's second-oldest amusement park and is the second-most popular tourist park on Earth. The park has many rides that can be enjoyed by people of all ages. As far as Scandinavia is concerned, it is the most visited park within the Scandinavian perimeter and is definitely worth visiting. 
Another interesting place to visit in Zealand is Amalienborg or the Queen's Winter Residence. Here, you can find tour guides who can walk you through the manor and enlighten you with facts about the place. The place is heavily influenced by the rococo art movement and is a must-see site for all those who are interested in art history.
Frederiksberg Castle is another must-see site in Zealand and was the home of King Christian IV of Denmark-Norway through the early 17th century. The castle overlooks a water channel and is one of the most famous Renaissance projects in all of Europe. It boasts lush interior influences by Baroque design and also contains the largest collection of portrait paintings in all of Denmark-another must-see sites for those interested in art, literature, and history. 
Poland
The Beowulf epic touches upon Poland, too. Poland is a European country with deep-rooted historical importance and many intriguing sites to see, including Warsaw, Krakow, and Gdansk. Warsaw is the capital of Poland and played an important role in the World Wars. The city flaunts many Gothic churches and neoclassical palaces just waiting to be discovered. Krakow is another city in Poland that is known for its Jewish heritage and medieval-age architecture. The city is lined with medieval walls, all of which tell an age-old story of knights, kings, and castles.
Gdansk is one of Poland's port cities. The city is colorful and alive with warm lights and brightly colored buildings. The cuisine is also excellent and sports much freshwater fish, prawns, and crabs.
.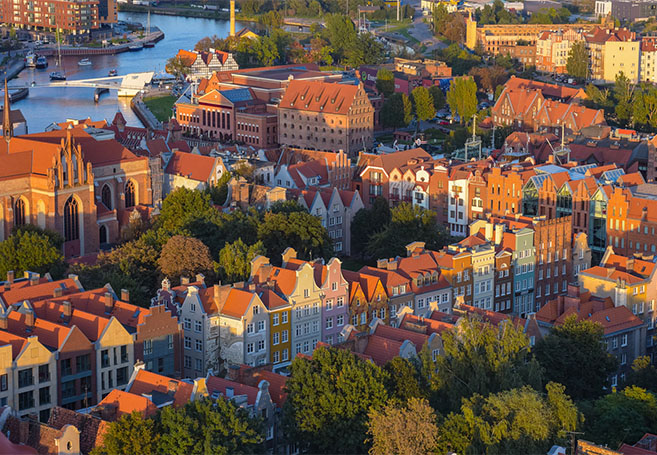 .
Sweden
Sweden is a traveler's paradise; the country flaunts a lush countryside as well as glaciers and mountains. There are many places worth visiting in Sweden, starting with Stockholm and ending at Abisko.
Stockholm is the Swedish capital and encompasses 14 islands. It has over 50 bridges that connect the islands and make for one united "city." Stockholm has a number of interesting tourist sites, including the Nobel Museum, the Kungliga Slottet Royal Palace, and the 13th-century Storkyrkan Cathedral. 
Another great place to see in Gothenburg. Gothenburg is a city situated near the Gota alv river towards the Swedish west coast. Here, you can enjoy a calm boat ride down one of the many famous Dutch-style canals or enjoy a meal by the water. 
Kiruna is one of the smaller towns in Sweden. It is known for its LKAB iron ore mine that sports an underground visitor's center. The Kiruna Church is also worth visiting; it is known for its bell tower and Sami-style design.
Finally, we have Abisko, from where one can see the Aurora Borealis. There are also many reindeer and lemmings that can be spotted running wild across the snow-capped hilltops, making for a truly magical vacation spot.
The Aurora Lights are often visited by students, particularly those interested in natural science and art. Students who visit are often asked to prepare an essay to summarize their visit. Many universities and schools bring students here because Sweden was an important place related to the plot of the Beowulf epic poem. 
However, not all students manage to visit the site, making it difficult for them to write their essays. At times like these, a better alternative is to scour the internet for some Beowulf essay examples. The online realm is brimming with excellent essay samples that are certainly worth checking out.
.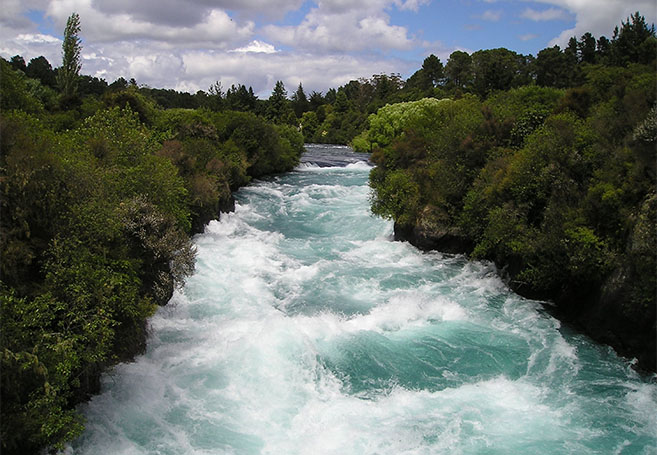 .
Conclusion
The Beowulf epic poem takes us on a glorious journey across Scandinavia and bordering lands. The poem beckons at readers to discover the magic of Europe and become one with it; according to the author of Beowulf, there seems to be nothing better than galloping across the lands and discovering all that the place has to offer.
While the landscape was certainly different back when the epic poem was written, it still maintains its magnificence and grandeur even today. All the places listed above are a must-visit for fans of the epic, or even those who are just looking for a fun place to visit on their next vacation.
.
.