Over the past couple years I've noticed how the production value of the GRAMMY Awards telecast has been bumped up in a major way.  The show boasts the best stage design of any other awards show, and is loaded with non-stop performances by countless major artists.  But beneath all the glitz and all these performances lies a major structural problem, one which has become painfully obvious over the past several years to the vast majority of music lovers and music makers.  Time and time again, the GRAMMYS have proven to be a showcase for spectacular live performances from the world's top recording artists most representative of music's cultural zeitgeist, all the while the top prizes go to the more obscure, less influential artists.  One year ago, hugely successful advertising executive and hip hop illuminati member Steve Stoute took out a brilliant full-page ad in The New York Times on the Sunday morning of the GRAMMY telecast to air his grievances with the GRAMMY Awards, Neil Portnow, and NARAS, and the letter is making the rounds once again this year — and for good reason.  If the GRAMMYS don't start embracing the present and stop living in the past, they will almost certainly lose even more of their credibility tomorrow night and in the years ahead.
An Open Letter to Neil Portnow, NARAS and the Grammy Awards
from Steve Stoute (first published in The New York Times' Sunday Styles section on
Sunday, February 20, 2011):
In this Sunday's New York Times, I have purchased a full-page ad as an open letter to Neil Portnow, NARAS and the Grammy Awards.  Here's why.  Over the course of my 20-year history as an executive in the music business and as the owner of a firm that specializes in in-culture advertising, I have come to the conclusion that the Grammy Awards have clearly lost touch with contemporary popular culture. My being a music fan has left me with an even greater and deeper sense of dismay — so much so that I feel compelled to write this letter. Where I think that the Grammys fail stems from two key sources: (1) over-zealousness to produce a popular show that is at odds with its own system of voting and (2) fundamental disrespect of cultural shifts as being viable and artistic.
As an institution that celebrates artistic works of musicians, singers, songwriters, producers and technical specialists, we have come to expect that the Grammys upholds all of the values that reflect the very best in music that is born from our culture. Unfortunately, the awards show has become a series of hypocrisies and contradictions, leaving me to question why any contemporary popular artist would even participate. How is it possible that in 2001 The Marshall Mathers LP — an album by Eminem that ushered in the Bob Dylan of our time — was beaten out by Steely Dan (no disrespect) for Album Of The Year? While we cannot solely utilize album sales as the barometer, this was certainly not the case. Not only is Eminem the best-selling artist of the last decade, but The Marshall Mathers LP was a critical and commercial success that sold over 10 million albums in the United States (19 million worldwide), while Steely Dan sold less than 10% of that amount and came and went as quietly as a church mouse. Or consider even that in 2008 at the 50th Annual Grammy Awards, after going into the night as the most-nominated artist, Kanye West's Graduation was beaten out for Album Of The Year by Herbie Hancock's River: The Joni Letters. (This was the first time in 43 years that a jazz album won this category.) While there is no doubt in my mind of the artistic talents of Steely Dan or Herbie Hancock, we must acknowledge the massive cultural impact of Eminem and Kanye West and how their music is shaping, influencing and defining the voice of a generation. It is this same cultural impact that acknowledged the commercial and critical success of Michael Jackson's Thriller in 1984.
Just so that I'm not showing partiality to hip-hop artists (although it would be an entirely different letter as to how hip-hop music has been totally diminished as an art form by this organization), how is it that Justin Bieber, an artist that defines what it means to be a modern artist, did not win Best New Artist? Again, his cultural impact and success are even more quantifiable if you factor in his YouTube and Vevo viewership — the fact that he was a talent born entirely of the digital age whose story was crafted in the most humble method of being "discovered" purely for his singing ability (and it should be noted that Justin Bieber plays piano and guitar, as evidenced on his early viral videos).  So while these very artists that the public acknowledges as being worthy of their money and fandom are snubbed year after year at the Grammys, the awards show has absolutely no qualms in inviting these same artists to perform. At first I thought that you were not paying attention to the fact that the mental complexion of the world is becoming tanned, that multiculturalism and poly-ethnicity are driving new meaning as to what is culturally relevant. Interesting that the Grammys understands cultural relevance when it comes to using Eminem's, Kanye West's or Justin Bieber's name in the billing to ensure viewership and to deliver the all-too-important ratings for its advertisers.
What truly inspired the writing of this letter was that this most recent show fed my suspicions. As the show was coming to a close and just prior to presenting the award for Album Of The Year, the band Arcade Fire performed "Month of May" — only to… surprise… win the category and, in a moment of sheer coincidence, happened to be prepared to perform "Ready to Start."  Does the Grammys intentionally use artists for their celebrity, popularity and cultural appeal when they already know the winners and then program a show against this expectation? Meanwhile the National Academy of Recording Arts and Sciences hides behind the "peer" voting system to escape culpability for not even rethinking its approach.  And I imagine that next year there will be another televised super-close-up of an astonished front-runner as they come to the realization before a national audience… that he or she was used.
You are being called to task at this very moment, NARAS.  And to all of the artists that attend the Grammys: Stop accepting the invitation to be the upset of the year and demand that this body upholds its mission for advocacy and support of artistry as culture evolves.  Demand that they change this system and truly reflect and truly acknowledge your art.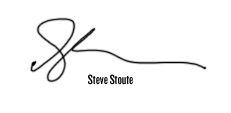 Steve Stoute is an author, entrepreneur, advertising executive and American record executive and artist manager who has produced numerous bestselling albums for artists ranging from U2 to Eminem's debut album The Slim Shady.  Stoute was instrumental in launching the music careers of not only Eminem, but also Mariah Carey, Will Smith, Nas, and was a former manager to Mary J. Blige.  Alongside his partner Jay-Z,  Stoute co-founded Translation Advertising, a full service "transcultural advertising agency" which specializes in the multicultural market.  Translation believes that its ability to manage 'cultural' nuances allows consumers to know the difference between marketing communications intended to relate to them versus those that intend to 'sell to them.'  In 2008, he joined forces with Mary J. Blige to co-found the Foundation for the Advancement of Women Now (FFAWN), whose mission is to educate, and empower women through scholarships, grants and career development opportunities.  In 2009 they opened their first facility, the Mary J. Blige Center for Women in Yonkers, New York.  In addition, Steve has also played a key role in the development of minority recruitment campaigns for both the Fire Department of the City of New York and the New York City Police Department.  Stoute received a 2004 Humanitarian Award from the FDNY for his work on their "Heroes Wanted" campaign.  In 2003, he served as the co-chairman of the New York City Fresh Air Fund, a non-profit program offering minority children an opportunity to experience life outside the confines of the inner city.
SEE ALSO: Bon Iver Turns Down A Grammy Performance (For Good Reason) & WOWS On SNL
SEE ALSO: Renowned Architect Frank Gehry Creates A Boring Ass Poster For The Grammy Awards (Seriously, Frank?)