There's something about Piers Morgan that has always rubbed me the wrong way.  Something albeit elusive, but somewhere in the realm of "disingenuine" or "slimy as fuck".  So when Forbes published a breaking story this morning detailing new evidence that may potentially implicate Morgan in a wider net that is currently rocking Rupert Murdoch's News Corporation I wasn't the least bit surprised.
Piers Morgan was editor of the British tabloid, the Daily Mirror, at a time when many British tabloid reporters were committing illegal hacking of voicemails. Morgan has of course vehemently denied any personal involvement in a statement he gave to The New York Times this past weekend, but a very prominent political blogger is claiming to have evidence to prove Morgan's guilt.  "We have a recording which contradicts his recent claims," says Paul Staines, whose blogger name is Guido Fawkes. When Forbes contacted Staines asking him about the rumors he started that a recording exists which apparently captures Morgan admitting to pay a third party to hack, Staines replied, "You are on the right lines." Paul Staines has not yet published the recording.  Despite Morgan's denial, the Mirror's parent company said it would undertake an internal investigation after a former employee, James Hipwell, was quoted saying hacking was commonplace at the paper during his tenure there, which overlapped Morgan's.
CNN, which currently broadcasts Piers Morgan Tonight (the show that replaced Larry King Live), had no comment when apporached by Forbes. You can read the full story by visiting Forbes.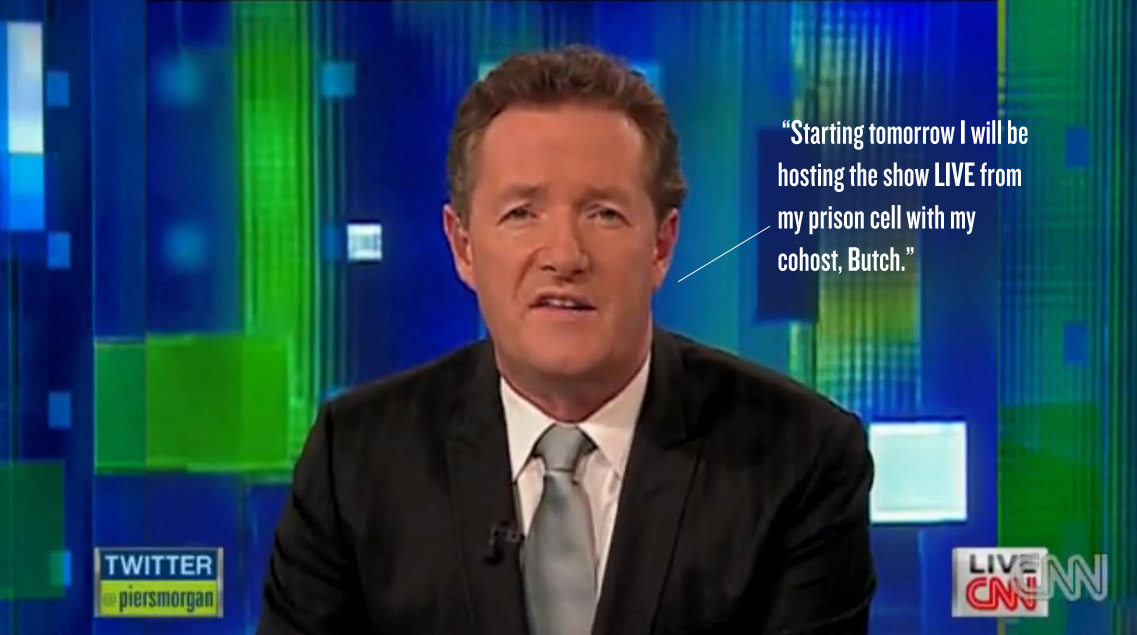 Source: Forbes