Ohhhhh, this is gonna be goooooood!  I have always been Kristen Wiig's number one fan, so when Bridesmaids first began getting press I was telling everyone I know that it was going to be the comedy of the summer, and I was right.  I haven't laughed that hard in a movie theater in years, and I actually went back a second time to see it again and laughed just as hard.  The success of Bridesmaids has resulted in every single actress in the film securing major Hollywood deals, except for Kristen Wiig herself.  As it turns out, it wasn't that Wiig wasn't getting any offers (she was getting tons) — it's that she was banking her new clout on a personal film project of hers that she's been trying to get made for years.  The film is called Imogene and it tells the story of a playwright who stages a fake suicide attempt to win back an ex, and ends up being forced into the custody of her gambling-addict mom.  And yesterday it was reported that Annette Bening has jumped on board to play the role of the mother (AMAZINGNESS!).  Kristen Wiig recently sat down with The Playlist and gave them a heads up on the film:
"It's basically about a girl who kind of pretends to kill herself," Wiig told us exclusively in March, "Starting off really funny, isn't it? She does it to get her recently ex-boyfriend's attention. She ends up having to go live with her mom, whom she hasn't seen in years. It's kind of about going back home, so she finds her life again and gets reintroduced to her family, kind of a coming home story."
Imogene is set to begin filming later this summer.  The Playlist is also reporting that Bening will likely also take a role in her husband Warren Beatty's gestating Howard Hughes movie.  To read the full article be sure to visit The Playlist.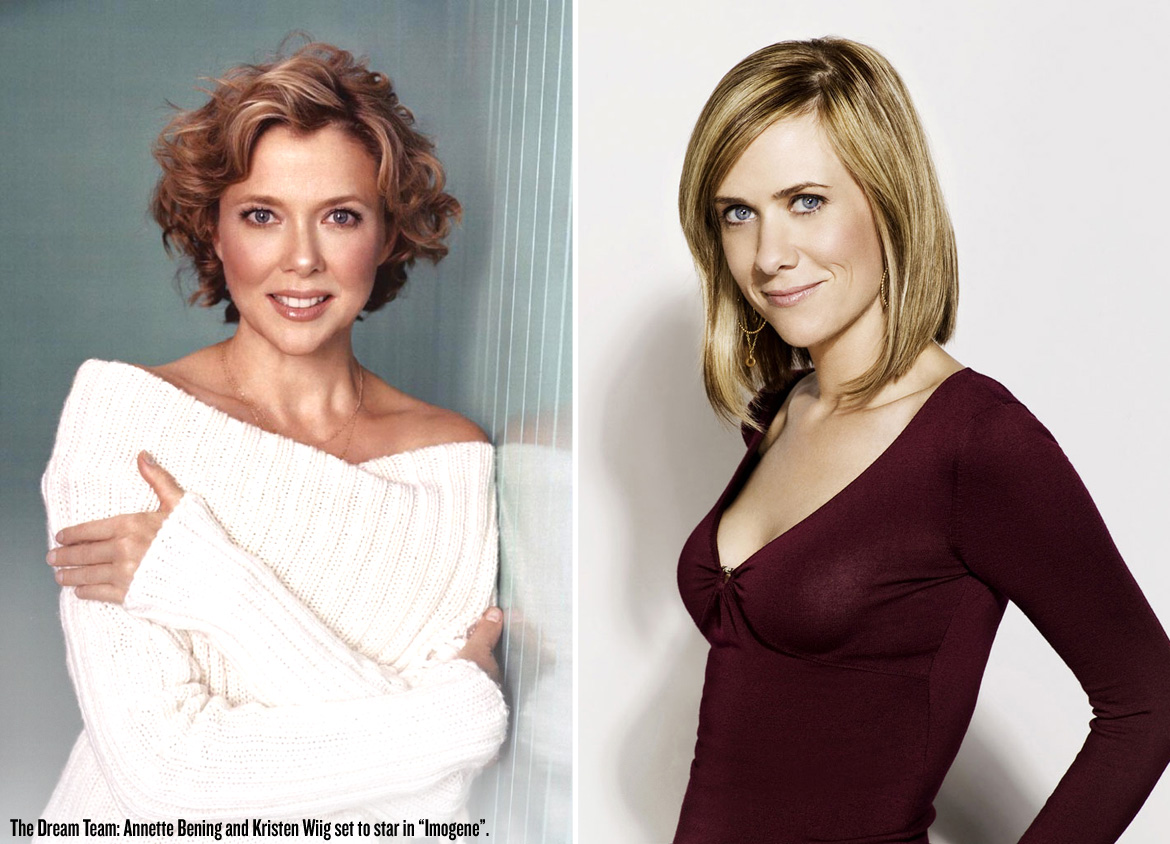 Source: The Playlist