I plan on winning the national lottery at some point this year, and within 24 hours of picking up that cheque I will be heading straight to my nearest Ferrari dealer here in Montreal, grab the keys to my brand new car, and drive it to my new glass pavilion home overlooking the coast of Big Sur, California.  I'm willing to accept the possibility that this lottery win might take more than a year (I hope 18 months tops), but whenever it happens it's also possible that one of these winning designs from the 2011 Ferrari World Design Contest might be built by then.  The winners were just announced today:
1st PRIZE: "Eternità" concept by Hongik University (Seoul, South Korea).  Designers: Kim Cheong Ju, Ahn Dre, Lee Sahngseok.
2nd PRIZE: "Xezri" concept by Istituto Europeo di Design (Turin, Italy).  Designer: Samir Sadikhov.
3rd PRIZE: "Cavallo Bianco" concept by Royal College of Art (London, UK).  Designers: Henry cloke, Qi Haitao.
The following are some select photos, but my personal fave is obviously the top prize winner "Eternità".  And since I will be winning the lottery I'm allowed to make a second choice, but instead of picking one of the cars I will be taking home Mr. Andrea Militello, Ferrari exterior designer, and design contest coordinator instead (see photo below).  Once I bring you to my beautiful seaside home, Andrea, we can play with eachother's "Cavallo Biancos" for the rest of "Eternità" if ya catch my drift.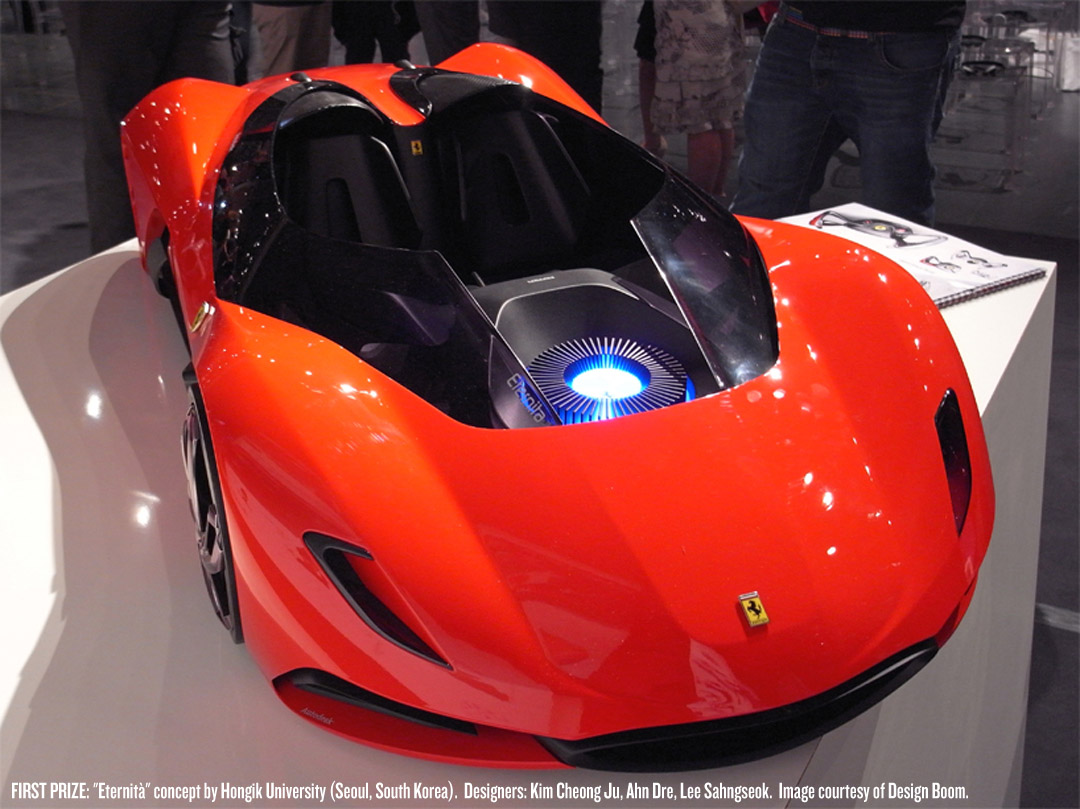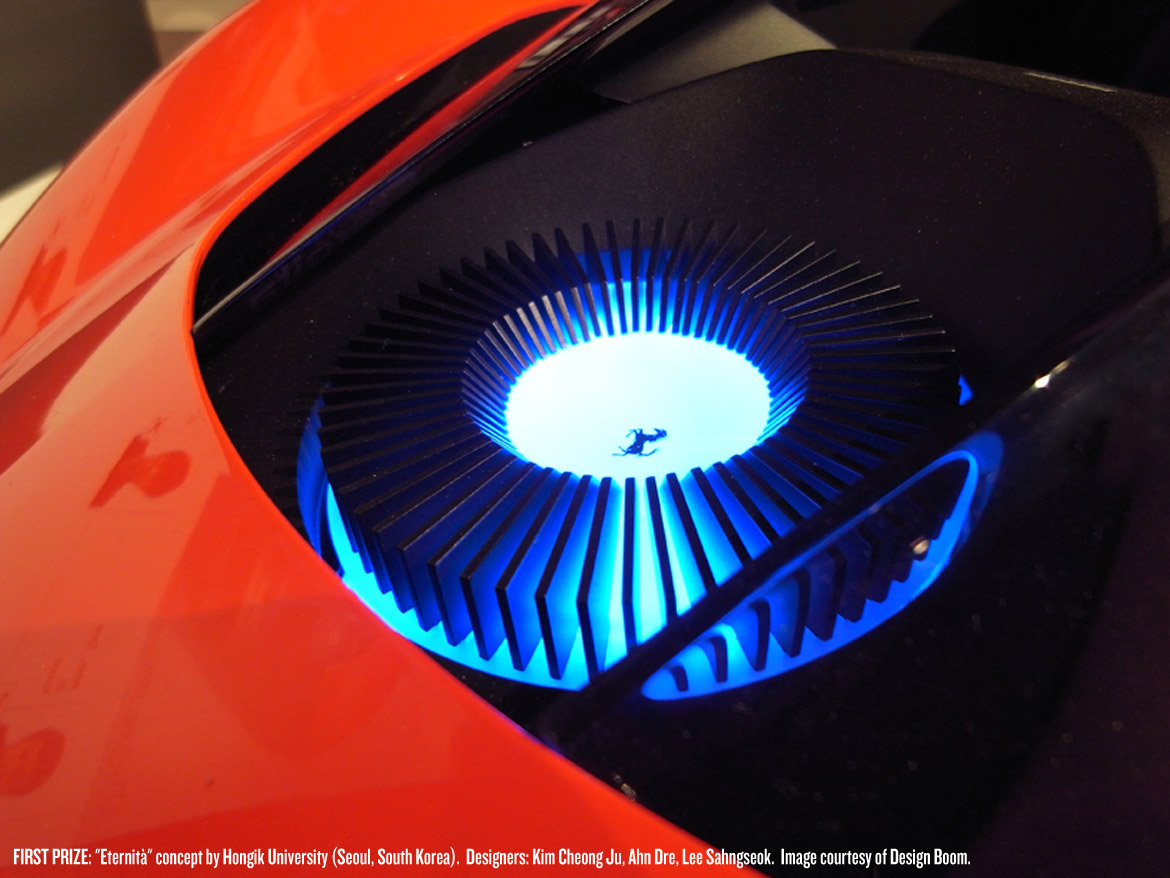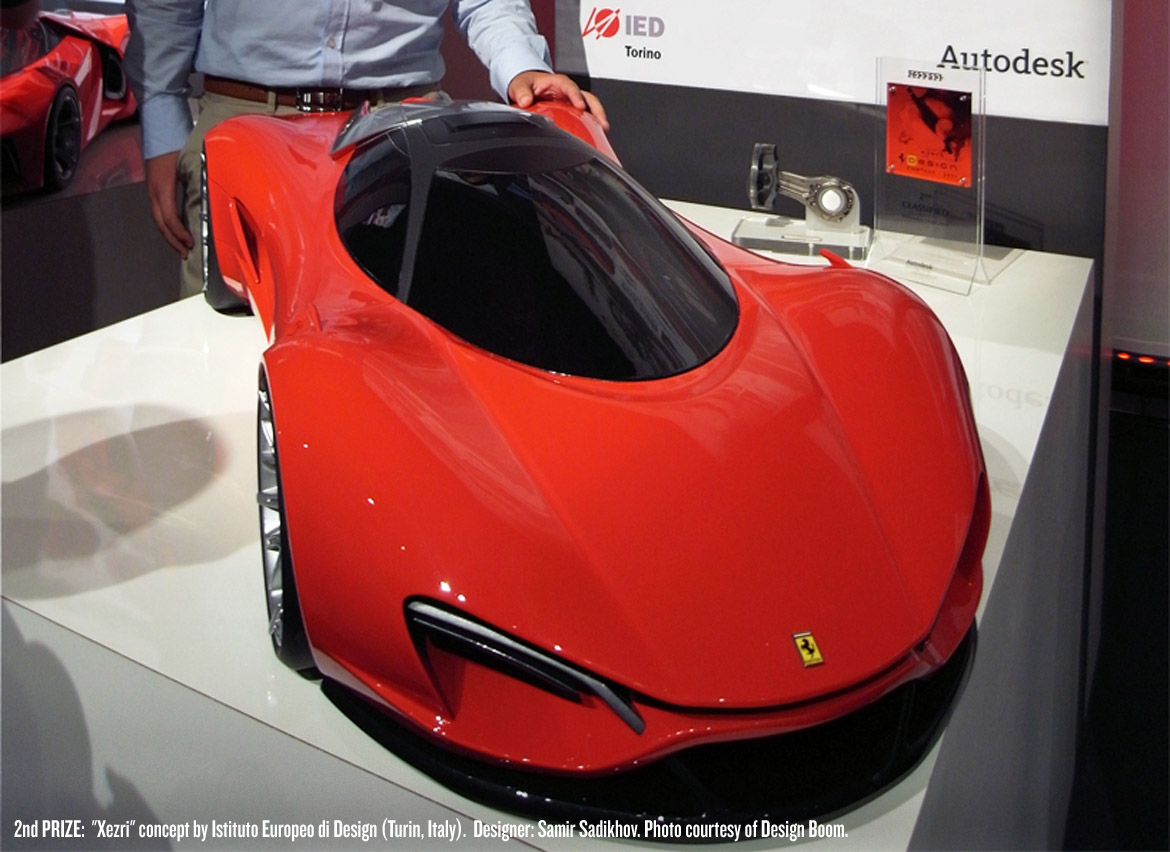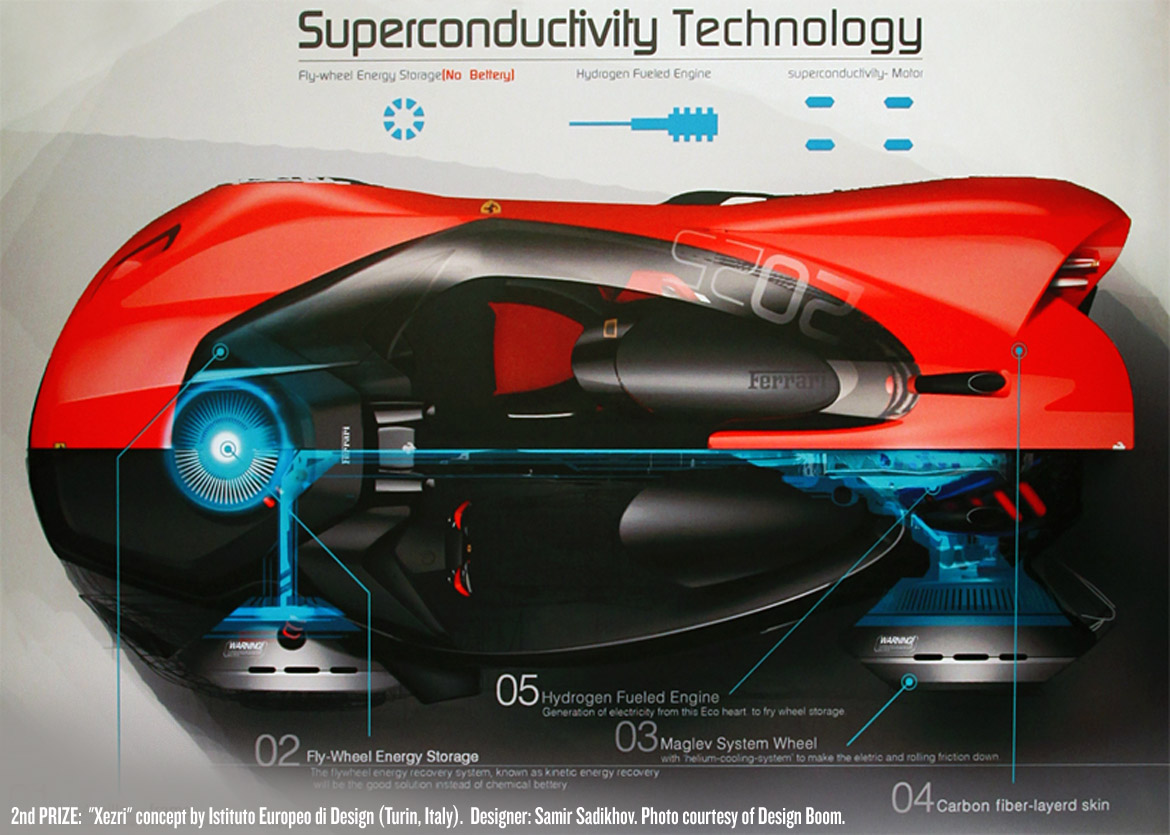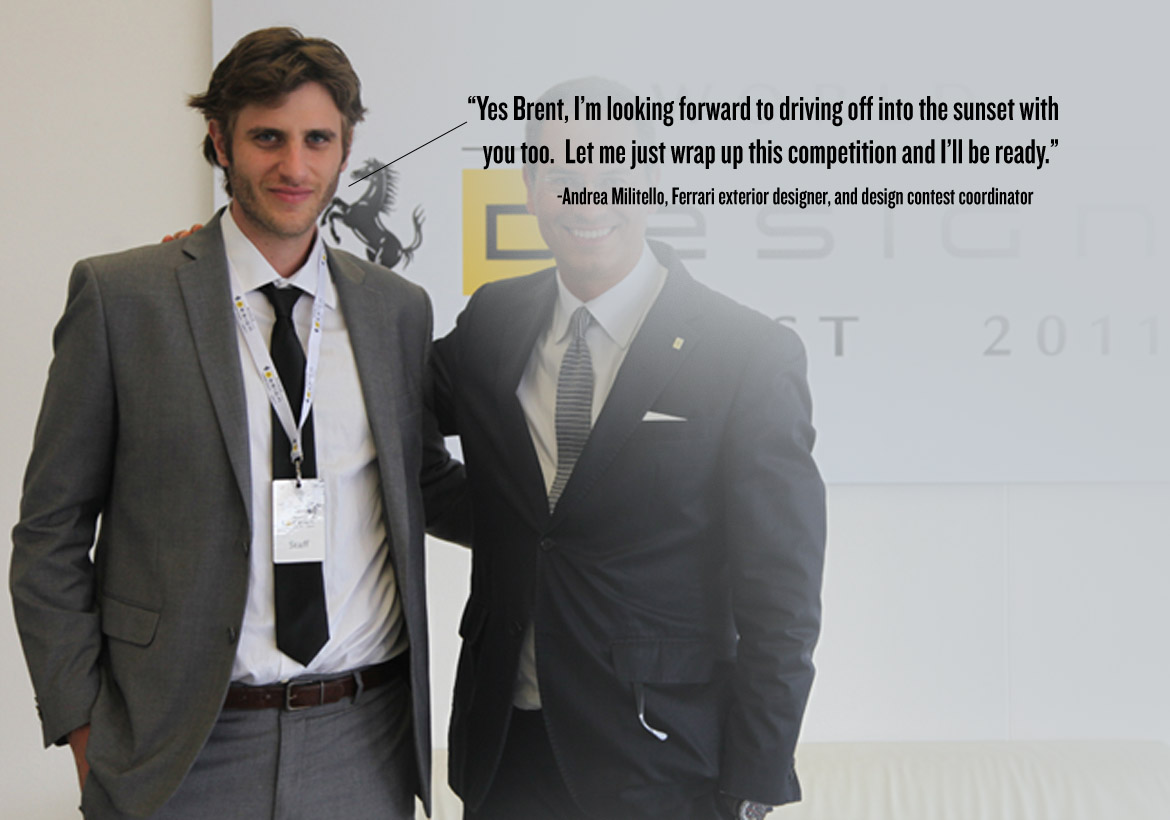 Source: Design Boom