I'm a diehard believer in ghosts, spirits, and the non-divine supernatural, so I've been following the progress of Jim Sheridan's upcoming thriller Dream House for quite some time.  I was concerned a while back when I heard the film was plagued by reshoots (which is almost always a bad sign), but I still held out hope.  The film stars Daniel Craig and Rachel Weisz and the following is the film's synopsis:
Some say that all houses have memories. For one man, his home is the place he would kill to forget. A family unknowingly moves into a home where several grisly murders were committed…only to find themselves the killer's next target. Successful publisher Will Atenton (Craig) quit a job in New York City to relocate his wife, Libby (Weisz), and two girls to a quaint New England town. But as they settle into their new life, they discover their perfect home was the murder scene of a mother and her children. And the entire city believes it was at the hands of the husband who survived. When Will investigates the tragedy, his only lead comes from Ann Paterson (Watts), a neighbor who was close to the family that died. As Will and Ann piece together the disturbing puzzle, they discover that the story of the last man to leave Will's dream house will be just as horrifying to the one who came next.
The first trailer was just released yesterday so take a look for yourself, but you may very well find yourself as underwhelmed as I was.  It's still entirely possible that this could turn out to be a compelling film (never judge a book by its trailer), but we will have to wait until September 30, 2011 to know for sure.  To read a full review of the trailer and the film's bumpy pre-production and production path be sure to visit The Playlist.
SEE ALSO: The Worldwide Television Phenomenon Of "Ghost Adventures" And The Burgeoning Science Of The Paranormal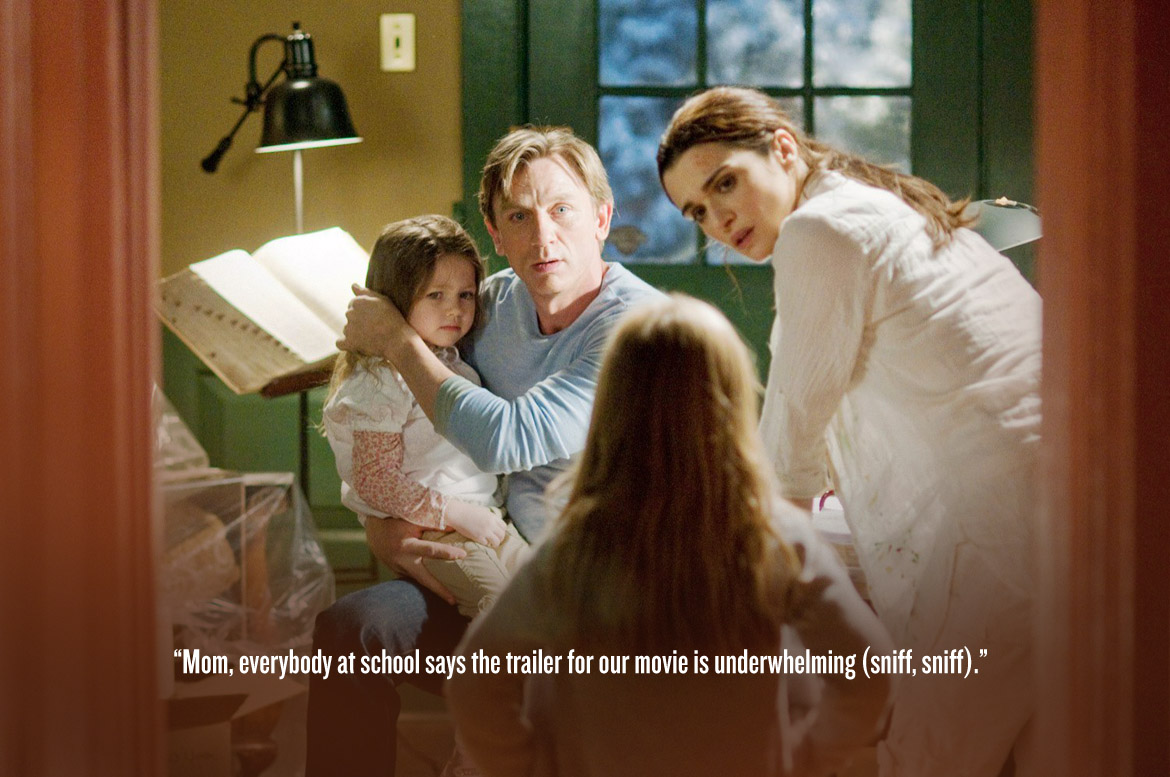 Source: The Playlist