Sometimes art imitates life and life imitates art, and if you're Justin Timberlake it's more so the latter this morning as Forbes is reporting that the singer/actor/entrepreneur is taking a major ownership stake in the brand new $35 million acquisition deal of MySpace. Specific Media agreed yesterday to acquire MySpace for the reported sum, and they announced this morning that J.T.'s part ownership will "play a major role in developing the creative direction and strategy for the company moving forward." Details about the future vision for MySpace will be announced at a press conference later this summer.  As part of the agreement, News Corporation will take a minority equity stake in Specific Media.  Additional terms of the agreement are confidential and will not be disclosed.
The sale caps a tumultuous period of ownership under Rupert Murdoch's News Corp (which is the world's third-largest media conglomerate, behind The Walt Disney Company and Time Warner. News Corp's holdings are staggering and among its crown jewels is 20th Century Fox Studios.  You can read the full impressive list of News Corp's holdings by CLICKING HERE). News Corp swooped in to buy Myspace for $580 million in 2005. At the time, Myspace was among the world's most popular websites, and News Corp's success in beating out rival Viacom Inc. in a bidding war was viewed as a major victory for Murdoch. Since then, however, Facebook has eclipsed Myspace in popularity, and the deal has become a hard lesson in what can happen when a traditional media company imposes its will on a start-up.
In the 2010 David Fincher film The Social Network, Justin Timberlake portrayed Sean Parker (born 1979), the American Internet technology businessman and entrepreneur. Sean co-founded Napster, Plaxo and Causes, and is part owner of Facebook. Parker's role in the early development of Facebook's business strategy played a pivotal role in the company's explosive growth.  Insiders are speculating Facebook will go public and begin selling shares in the first quarter of 2012.  Current estimates predict the Initial Public Offering could value the company at $100,000,000,000 (and no, that is not a typo: one hundred billion dollars). You can read more about Facebook's valuation at The Wall Street Journal. And for all things Justin, be sure to visit JustinTimberlake.com.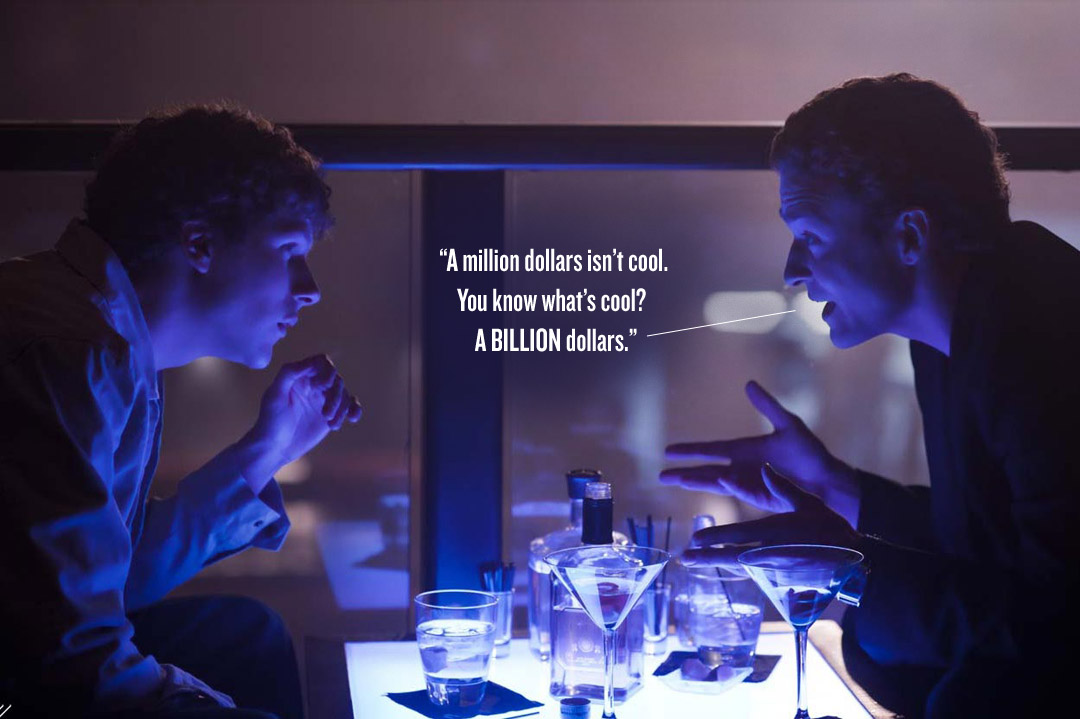 Source: Forbes, The Wall Street Journal, and Yahoo News