Last week on June 22, 2011 Apple was finally granted the patent for their touchscreen technology which they debuted in 2007 with the launch of the very first iPhone.  To be more specific, as PC Mag points out, the patent is for "[a] computer-implemented method, for use in conjunction with a portable multifunction device with a touch screen display, [that] comprises displaying a portion of page content, including a frame displaying a portion of frame content and also including other content of the page, on the touch screen display." Apple filed the claim four years ago, so you can imagine how many champagne corks were popped in Cupertino when the news broke that they won the US patent number 7966578. However, what might seem like simple legal jargon to us common folk is to blame for the panic attacks, chest pains, and punched holes in walls among the executive board rooms of Apple's main competitors around the world. The reason the patent is causing so much stress for Apple's competition is the fact it is so vague.  As PC Mag notes:
"From what it sounds like, this broad patent has wrapped up, in a pretty little bow, the capacitive multitouch interface (the touchscreen) that made the iPhone such a huge innovation back in 2007 when it was released for the first time. If your phone lets you use gestures with your fingers to navigate a website, or even an application, there's a good chance your phone maker of choice could find themselves in a world of lawsuit hurt in the coming months."
It's now guaranteed that a flurry of legal battles is set to explode as Apple, HTC, Samsung, Motorola, RIM, Nokia, and any other company involved in this market dukes it out over who's allowed to do what. It is nearly impossible to develop a next generation smart phone without this touchscreen technology, and the only other immediate option for the competition is to bypass the lengthy legal marathons and pay Apple a cross-licensing fee in order to use the technology.  It's also entirely possible that should this end up in court, a judge could void the patent completely in the interests of the public and competition. Either way you square it, the coming months prove to be very interesting indeed. The fight's officially on bitches.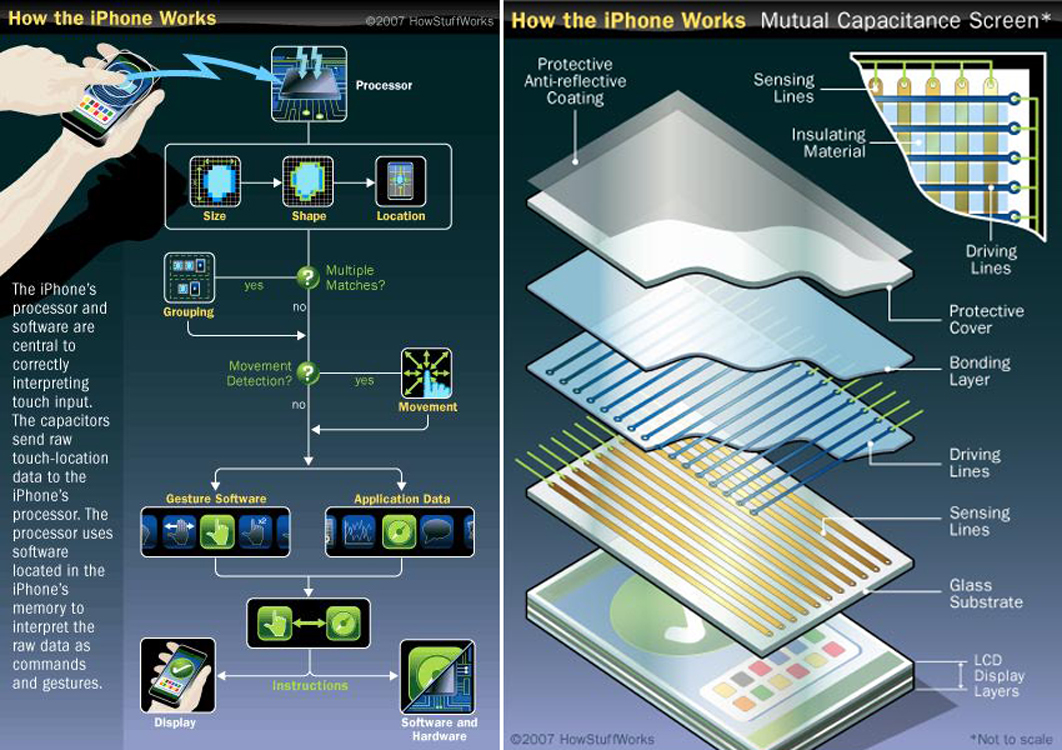 Source: Macgasm