John Krasinski is not just a pretty face.  I seriously fell in a major way for this guy within minutes of watching Away We Go. I absolutely can't stand watching The Office though — I think I'm allergic to Steve Carrell.  There's something about Carrell's style that doesn't do a thing for me at all, but I have seen John in some clips from the show and he's adorable.  So it was exciting to hear that John is jumping into the producer's ring with a new miniseries based on Raymond R. Sarlot & Fred Basten's book Life At The Marmont, which goes behind the scenes at the legendary Hollywood hotel The Chateau Marmont.  John approached HBO with the project and they loved it.  After research and getting the rights to the hotel from its owner Andre Balazs, the idea has become "To tell the history of Hollywood using the Chateau Marmont as the epicenter." Krasinski approaced Oscar-winning writer Aaron Sorkin (The Social Network, The West Wing) to see if he would be interested, and Sorkin instantly jumped on board. Sorkin, however, is likely to be very busy with his new HBO newsroom drama More As This Story Develops which is scheduled to debut on the network in 2012. Either way, Krasinski's Marmont series is definitely something to look forward to.
As The Playlist points out, "The hotel, seen most recently on screen as the setting of much of Sofia Coppola's 'Somewhere', has been a destination for the stars since the 1930s with John Wayne, Bette Davis, Judy Garland, Heath Ledger, Greta Garbo, James Dean and F. Scott Fitzgerald all numbering among the guests, although it's perhaps best known as the scene of the death of John Belushi in 1982."
My one and only Chateau Marmont memory was having dinner there with my friend Robynn one night in the restaurant and then a couple cocktails in the small bar on the other side, but I have to admit the place has a powerful aura to it.  Every corner of that place is steeped in folklore and legend and it's impossible not to pick up on it, and I'm beyond anxious to see what these two Class-A talents produce together. Can't wait! You can read the full story at The Playlist, and for a long list of legendary stories connected to the hotel CLICK HERE.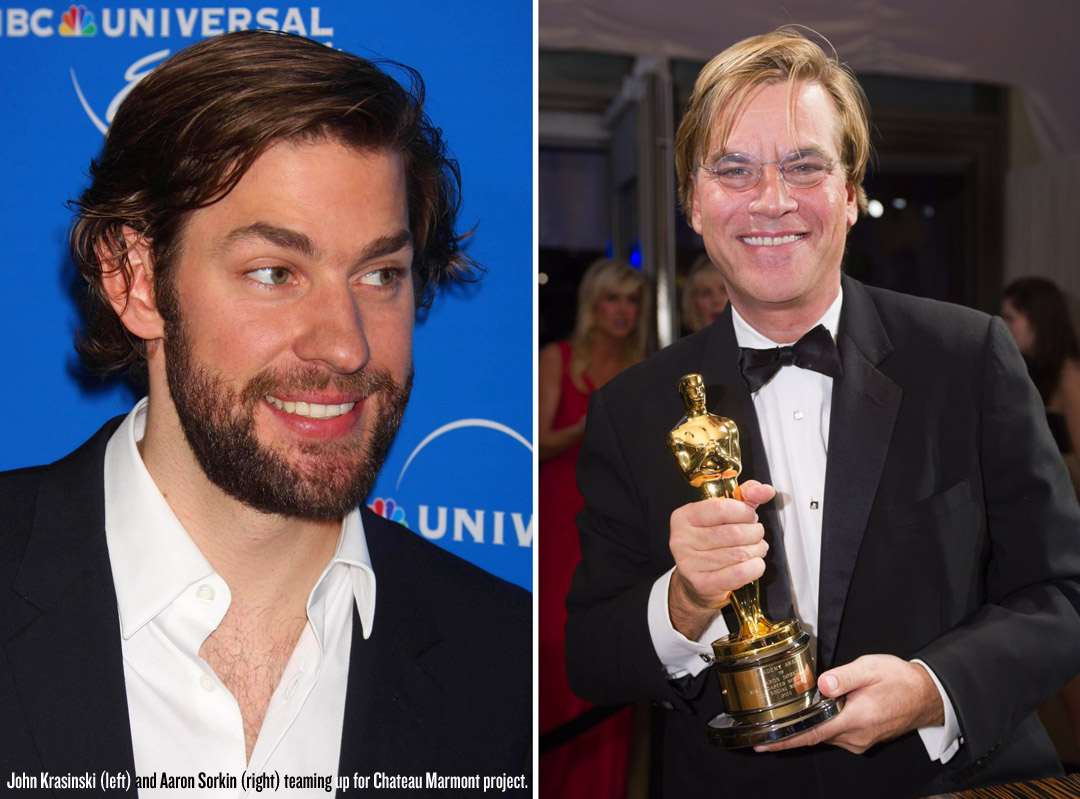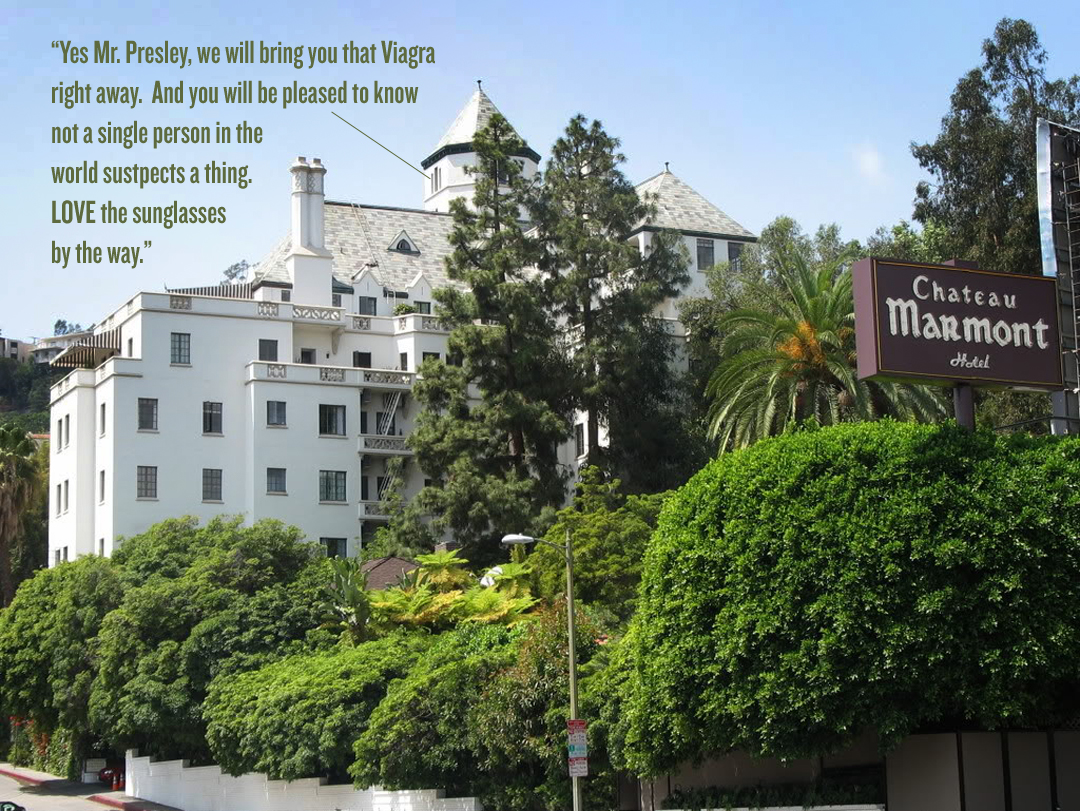 Source: The Playlist