The Los Angeles Film Festival is days away from kicking off, and at this point it's usually the bigger budget movies that are the focus of conversations all over the city.  This year, however, it seems one small indie horror picture has created somewhat of a vacuum as it has not only the whole town buzzing about it, but industry insiders anxiously awaiting its premiere as well.  The film in question is ENTRANCE, co-directed by Dallas Hallam and Patrick Horvath (they previously worked together on the horror comedy Die-ner), and starring Suziey Block who frontruns an impressively large cast. ENTRANCE tells the story of a young woman's anxiety with life in Los Angeles.  The Playlist has the following description:
When Suzy, a beautiful Silverlake hipster, mysteriously loses her beloved dog, a creeping anxiety begins to set in and she decides she's had enough of L.A.. But on the night of her going-away party, Suziey finds out that leaving might not be so easy. A remarkably deft blending of genres, this character-study-meets-horror-flick is a true East Side collaboration. Suzy the Silverlake barista really is Suzy the Silverlake barista (and a gifted actress) and the rambling hillside home she inhabits onscreen was director Dallas Hallam's rental during shooting.  But what's most remarkable about Hallam and Patrick Horvath's directorial debut is the unshakable sense of dread it evokes.  Be warned–you may not sleep so well once you've experienced 'ENTRANCE'.
ENTRANCE premieres at the Los Angeles Film Festival in the "Beyond" section on June 24.  If you're in the Los Angeles area, the festival runs from June 16 – 26.  For more information you can visit the festival's website at LAFilmFest.com, as well as the team that produced the film at TowardANewCinema.com.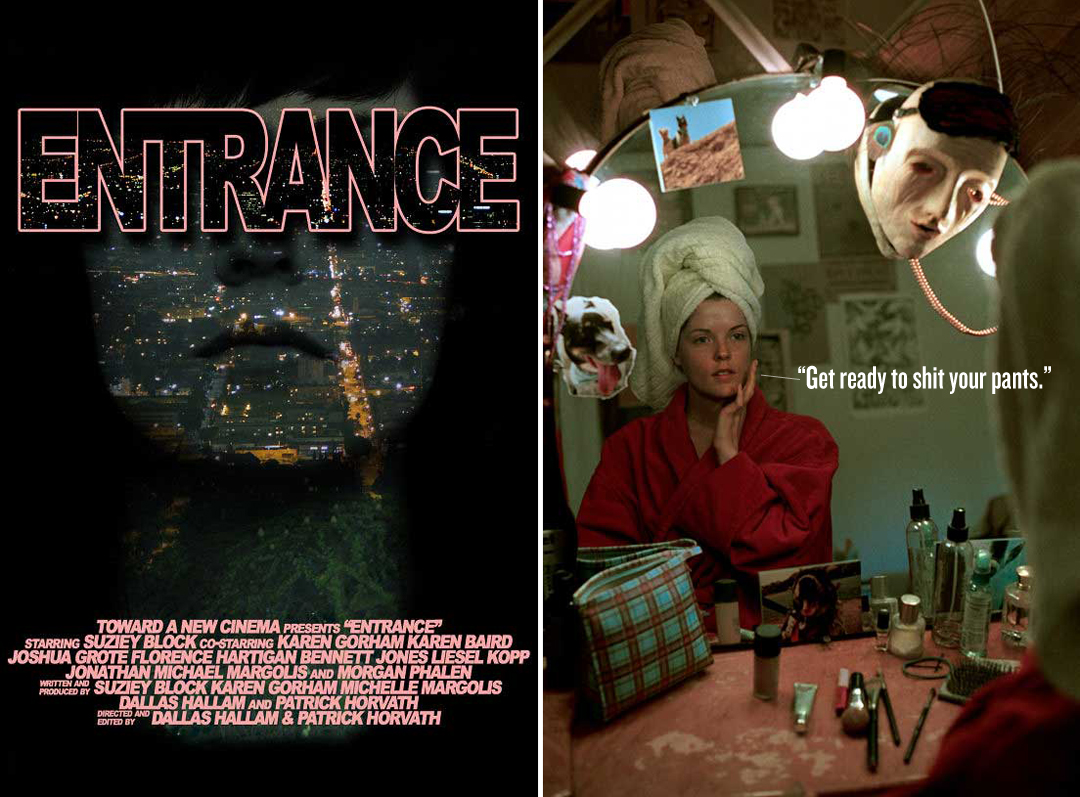 Source: The Playlist