Radium Audio has a burgeoning reputation as vanguards in the world of instrumentation.  Pushing the boundaries and definitions of what instruments are and can be in this new millenium, Radium Audio are on a never-ending quest for "sound that stirs emotion."  Their East London research studio is a playground where sound meets state-of-the-art technology, and their latest fascinating creation — a laser harp — is no exception. The Creators Project recently sat down with the Radium team and here's a small excerpt from their conversation:
The Creators Project:  So, obvious question here… how come the lazer harp?
Radium Audio:  It's been on the table for quite a long time. We had often talked about building something beautiful and magical using two of our favorite things: lazers and sound. When we were invited to represent sound at the F5 motiongraphics event in NYC, we decided the time was right to finally get on and build one!
TCP:  How does your lazer harp differ from other lazer harps?
Radium:  We did an audit on existing lazer harps, from the first ones built in the 1970s by Geoff Rose and Tim Walsh, via Jean-Michelle Jarre and his followers, up to the modern ones described on internet DIY sites, and we found that all of them were basically showpieces and not designed as a serious musical instrument. They were all monophonic—ours is polyphonic with selectable scales. They were not ergonomically designed for smooth and fast playing, rather for stage show effects. Our design is based on ergonomics and how a player can move his hands in a comfortable way over the beams—like a guitar neck, actually. Our harp is also velocity-sensitive to allow the same dynamics as a traditional piano keyboard.
TCP: You've said the lazer harp controls video and stills, how does this work?
Radium:  The lazer harp is basically a MIDI keyboard. We are using the MIDI control signals to control graphics as well as sound. This is a feature of the performance software we have developed for internal use.
To read the full interview be sure to visit The Creators Project. To learn more about Radium's extraordinary work be sure to visit them at Radium-Audio.com. The Radium Audio laser harp is built to order; for your very own, you can contact them at hello@radium-audio.com.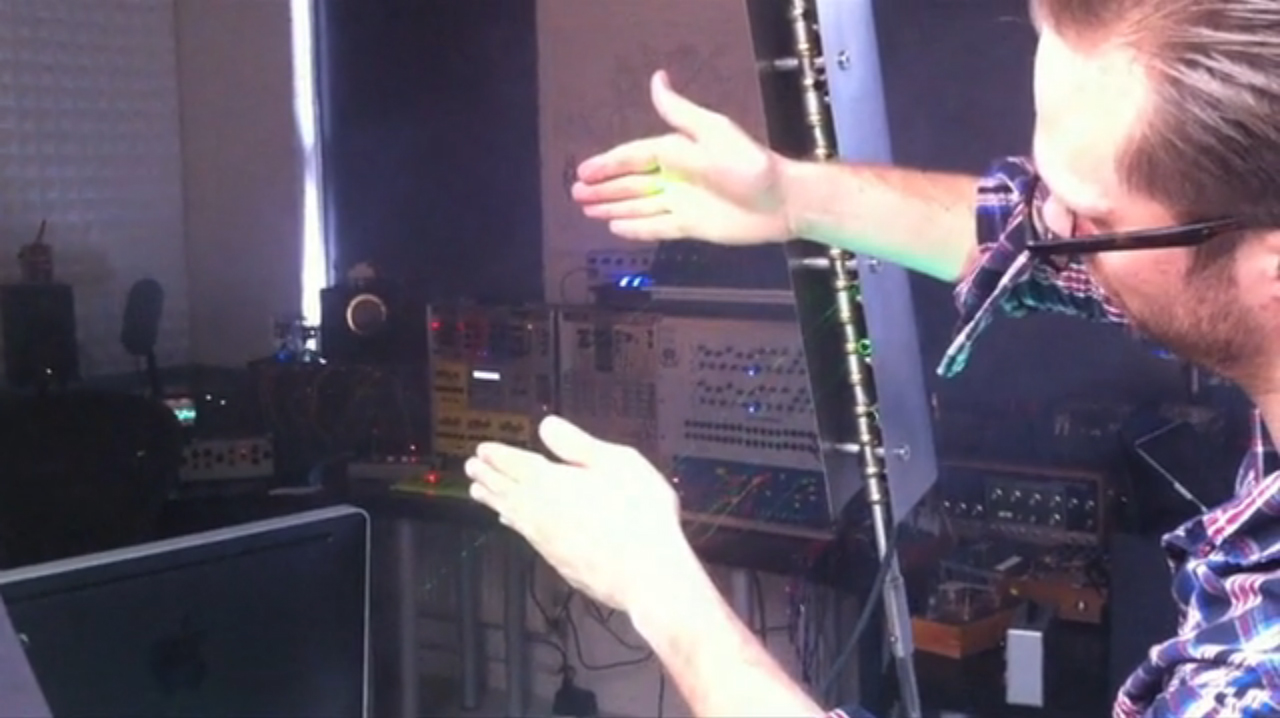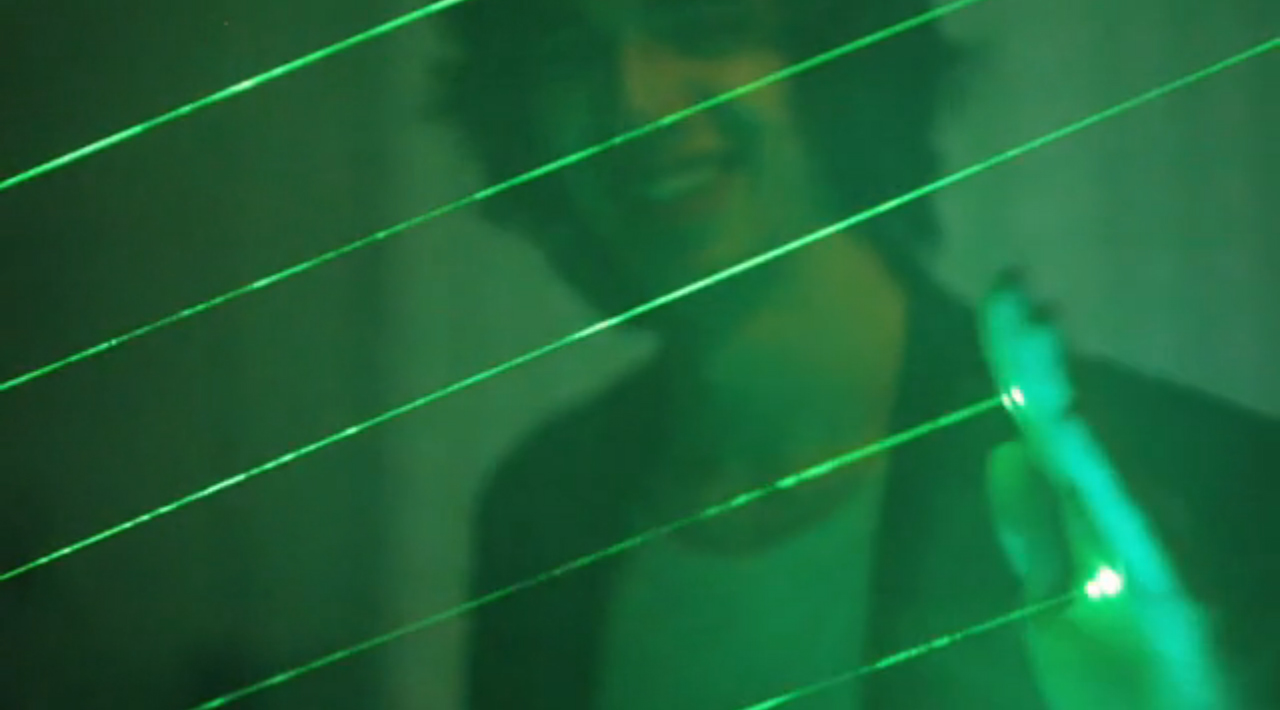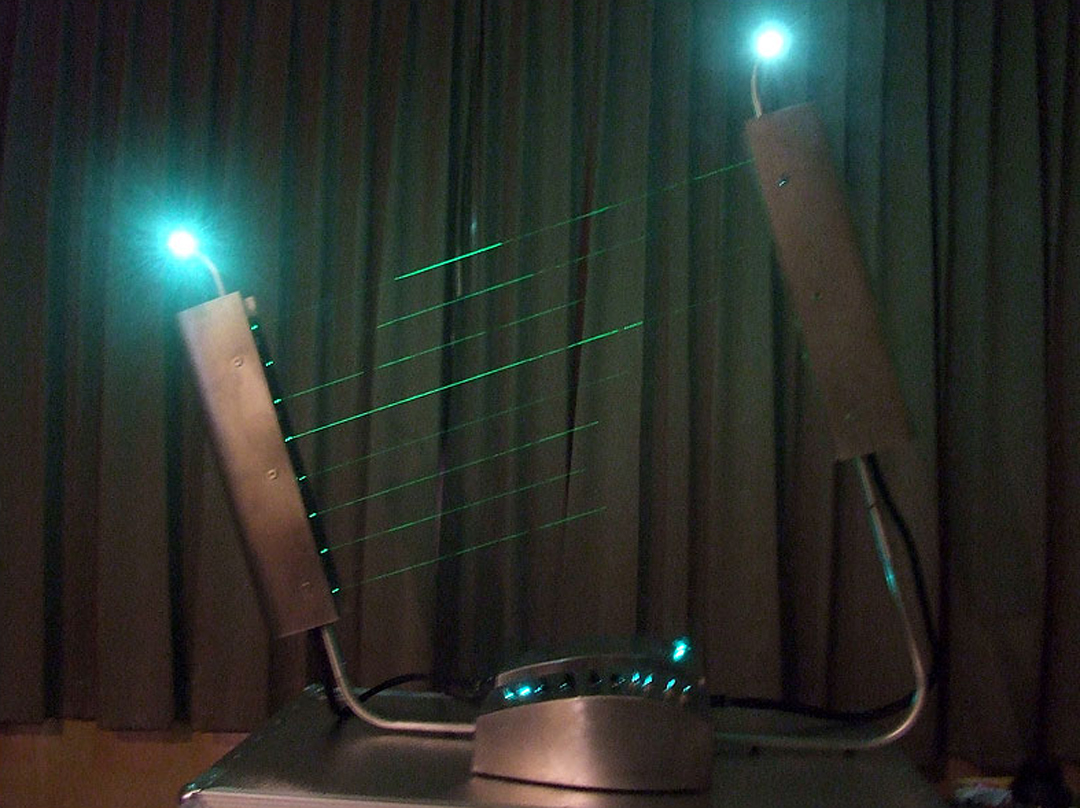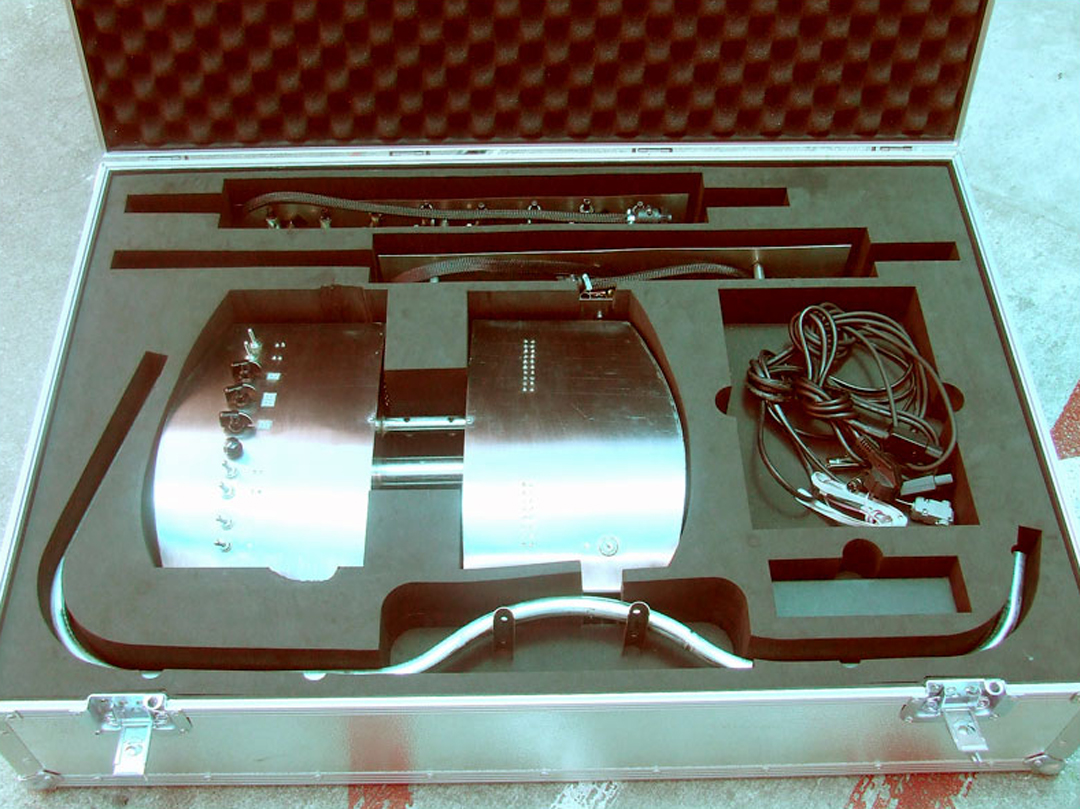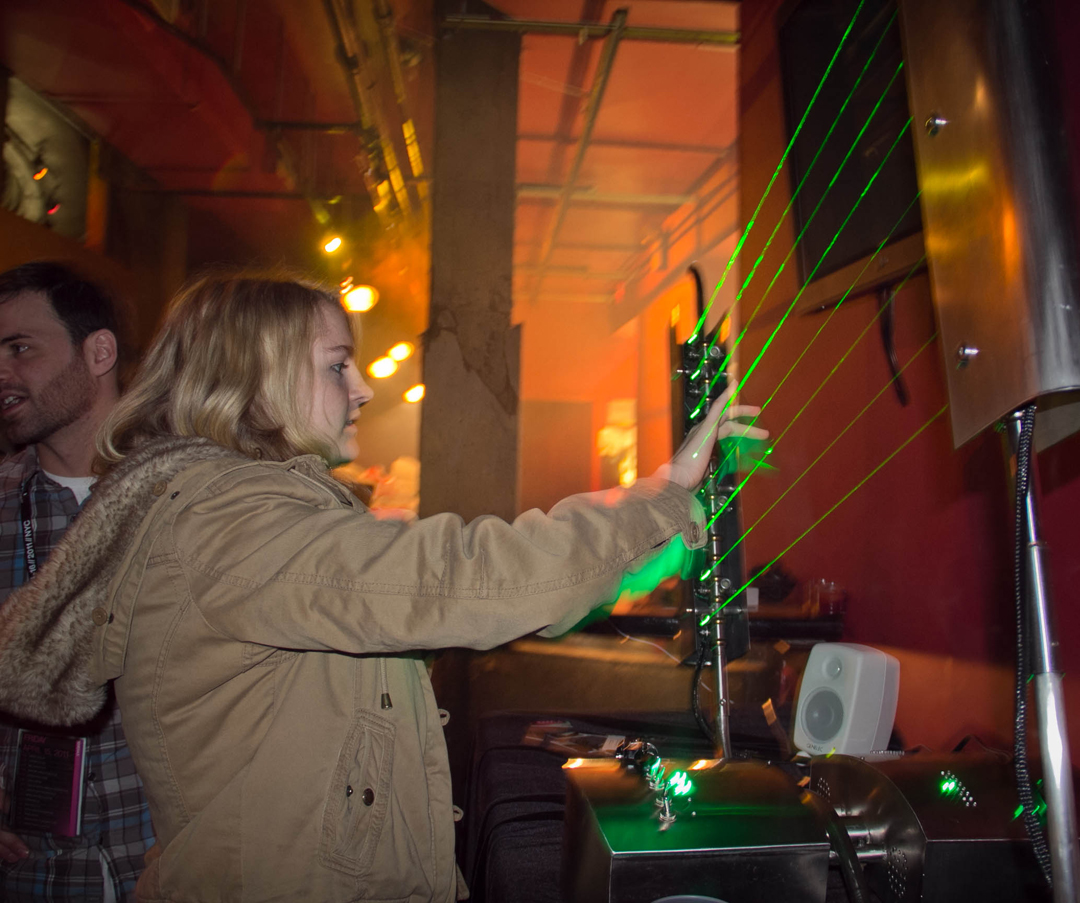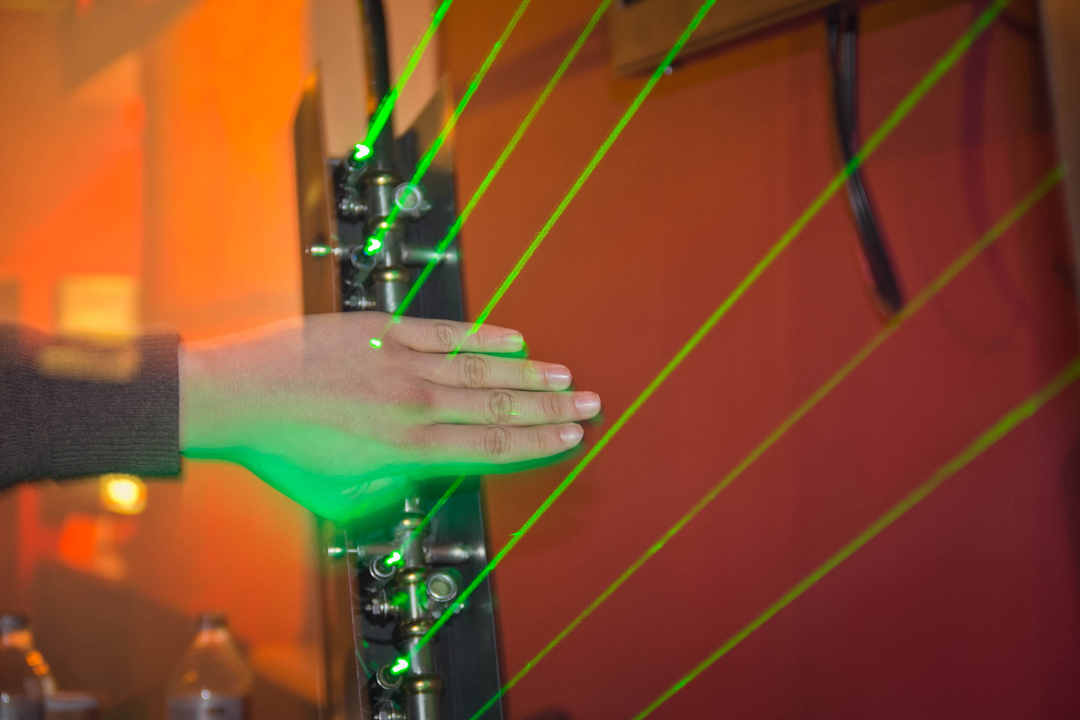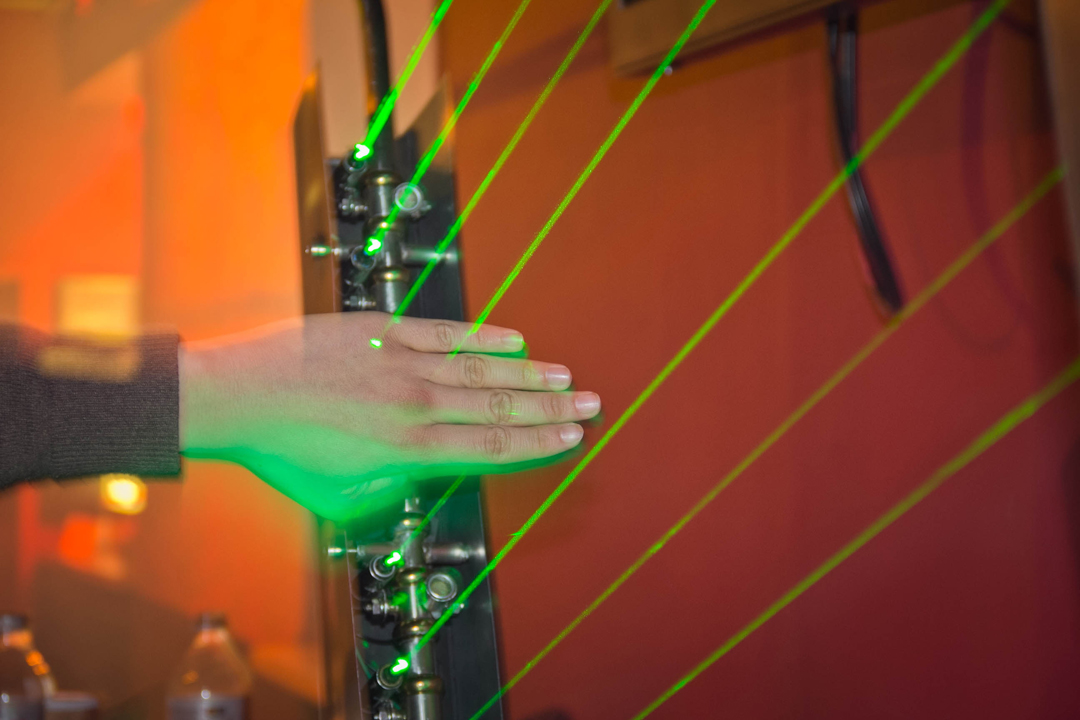 Source: The Creators Project