George Yabu and Glenn Pushelberg, the award-winning designers behind the iconic firm Yabu Pushelberg, were named designers of the year by Contract magazine and have been inducted into the ID magazine Hall of Fame.  Not only business partners, George and Glenn have been life partners for 31 years now, and recently let the world into their New York home (they have 3 homes, but consider this one their favorite).  Located within the Richard Meier-designed tower on Perry Street in New York City, the 4000 square foot apartment also features breathtaking views of the Hudson River.  The couple purchased the home in 2004 and it came with a mere skeletal structure: a toilet and mirror were the only two objects that were part of the existing space.
A very good friend of mine whom I studied with while getting our Architecture degrees together, worked for Yabu Pushelberg for years and I was priveleged to get the inside scoop of life at the firm. Apart from being the two most talented interior designers in the world, they are also the most loving, appreciative, and respectful bosses anyone could ever dream of working for.  Working for these two masters becomes a labor of love from day one once you notice the amount of care, detail, and thoughtfulness that they infuse into their work. And their Perry Street home was no exception; for example, the travertine floors were completely ripped up not once, but twice to get them just right.  And the long bench in the hallway is made from a fallen tree that was found at the bottom of a lake in India.  One look at the following photos gives you a great idea of how carefully considered each element and object is to the overall scheme.  Eclecticism is de rigueur at Yabu Pushelberg, and their brilliantly curated and arranged objects are enough to take your breath away.  The white woven rug from Italy, the various art pieces from Japan, the Parisian Lucite screen, the Brazilian jacaranda credenza, the deer head adorned with glass balls by Japanese artist Kohei Nawa, and the extraordinary cast-bronze chair from Nienkämper.  And that's just for starters.
As I get older and more fixated on my own personal style, it takes a lot to blow my mind.  But this morning, seeing these images did just that.  A staggering work of sublime beauty, George and Glenn's Perry Street home in New York is not only their dream home, it's mine as well. Pure amazingness. To see more examples from their legendary portfolio be sure to visit YabuPushelberg.com (photos © Richard Powers).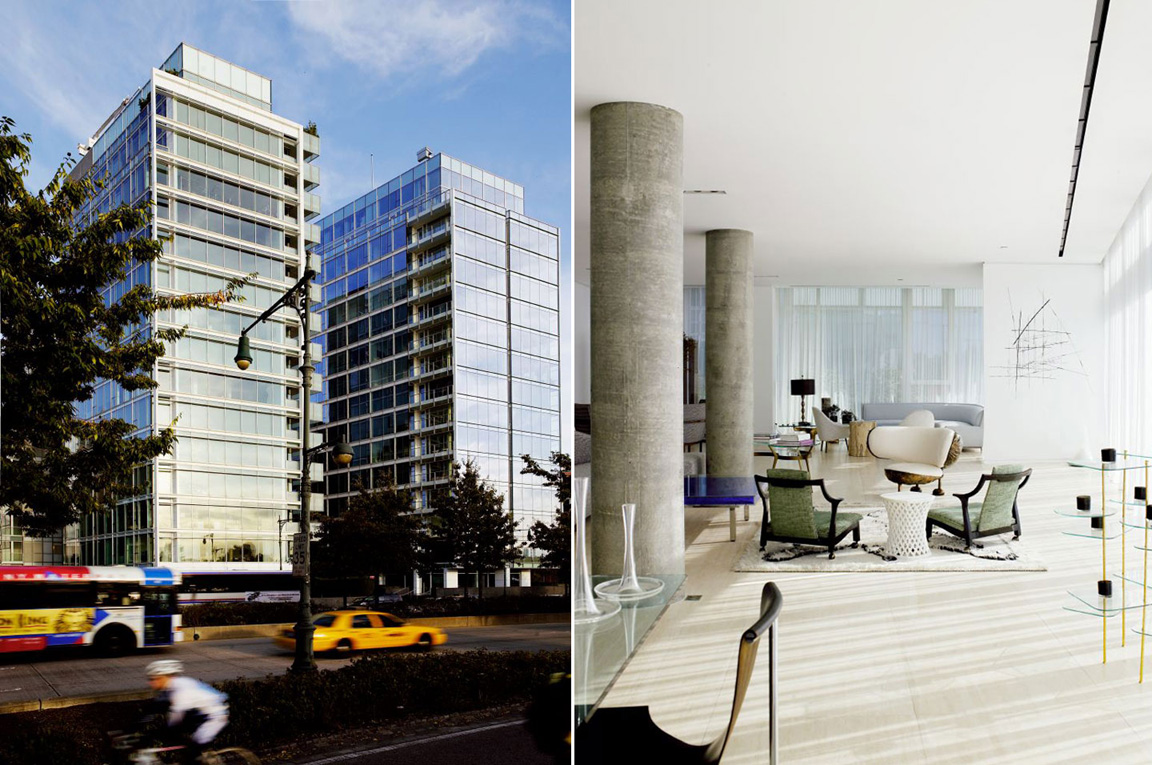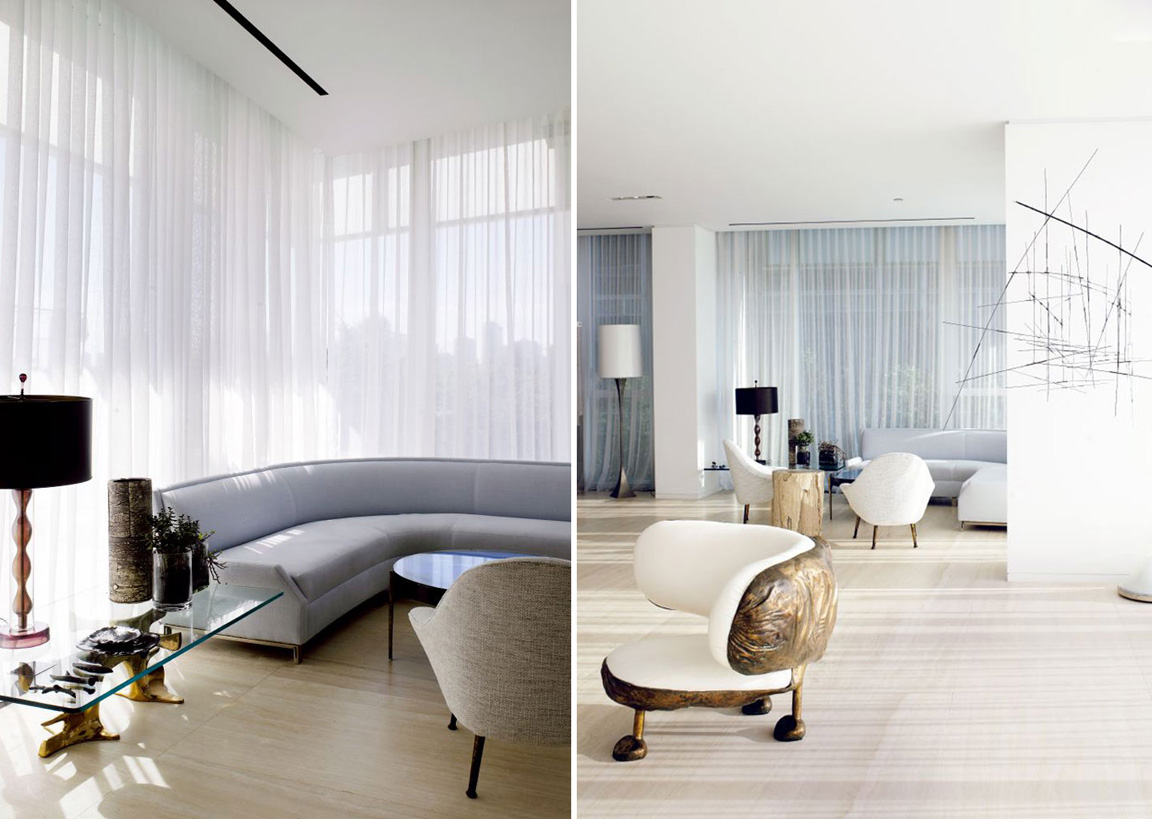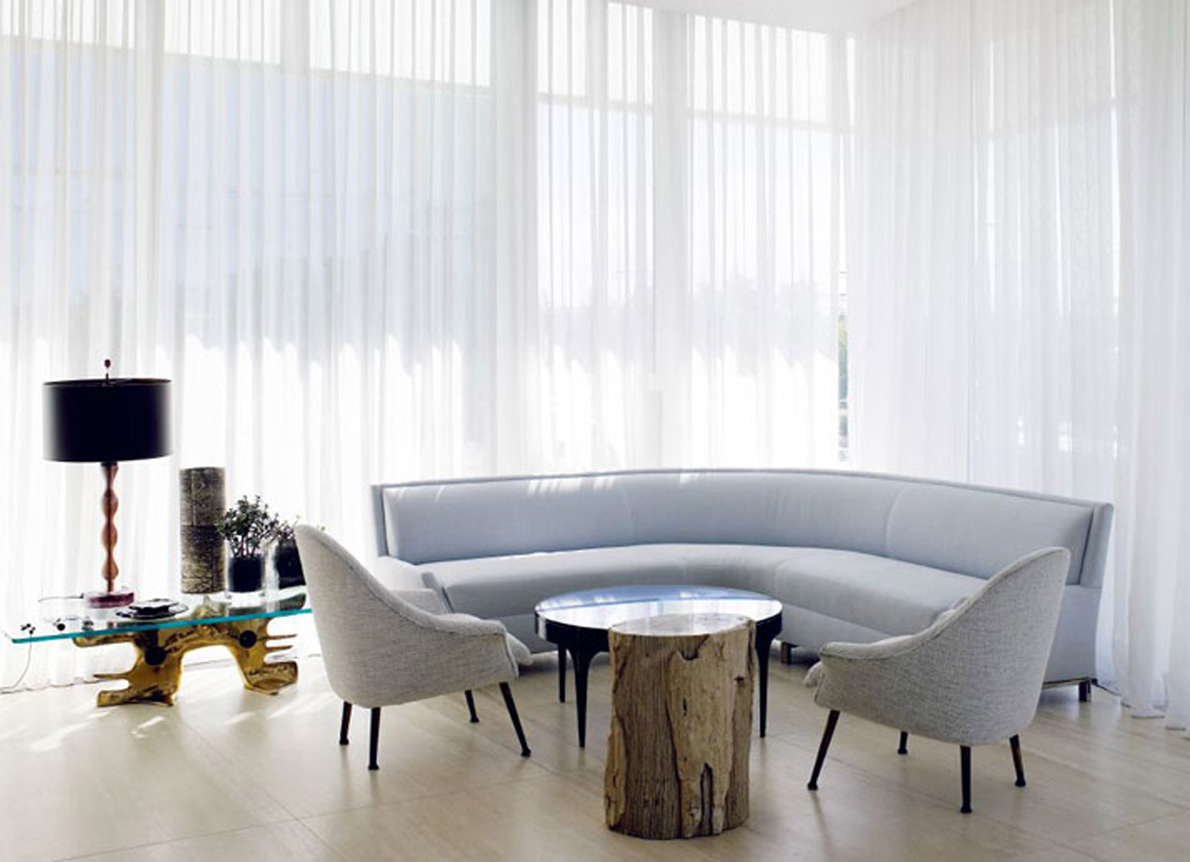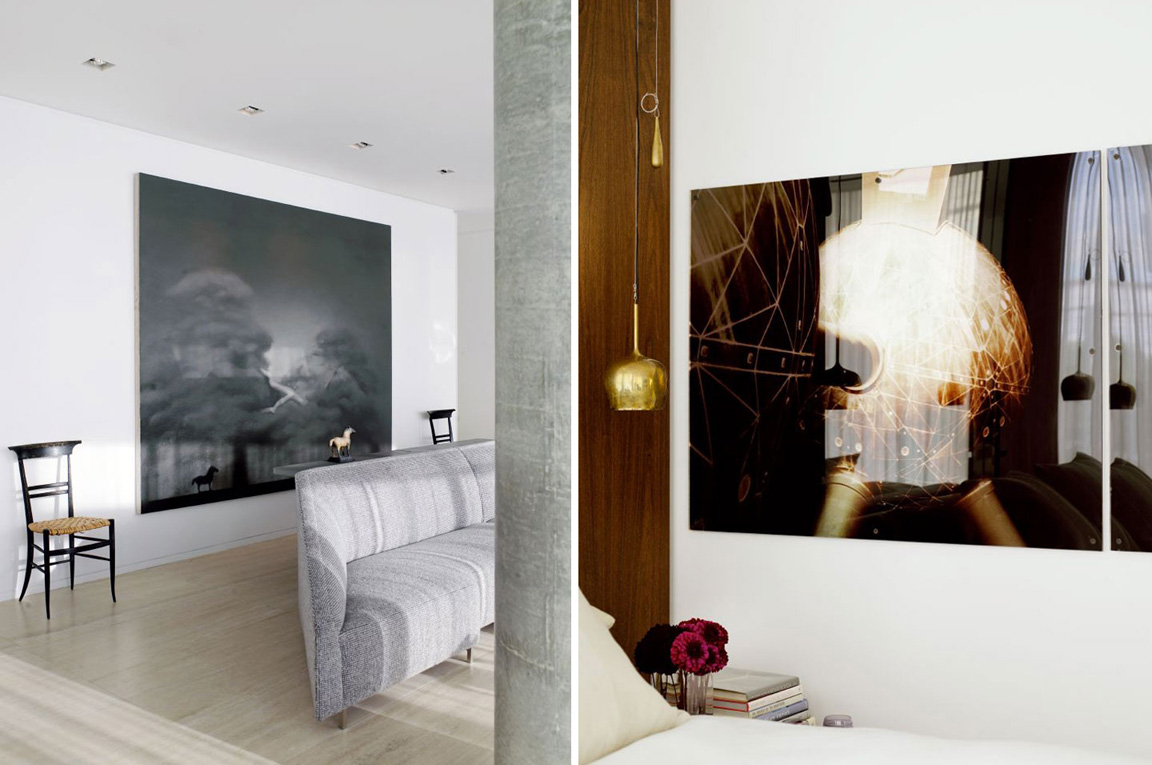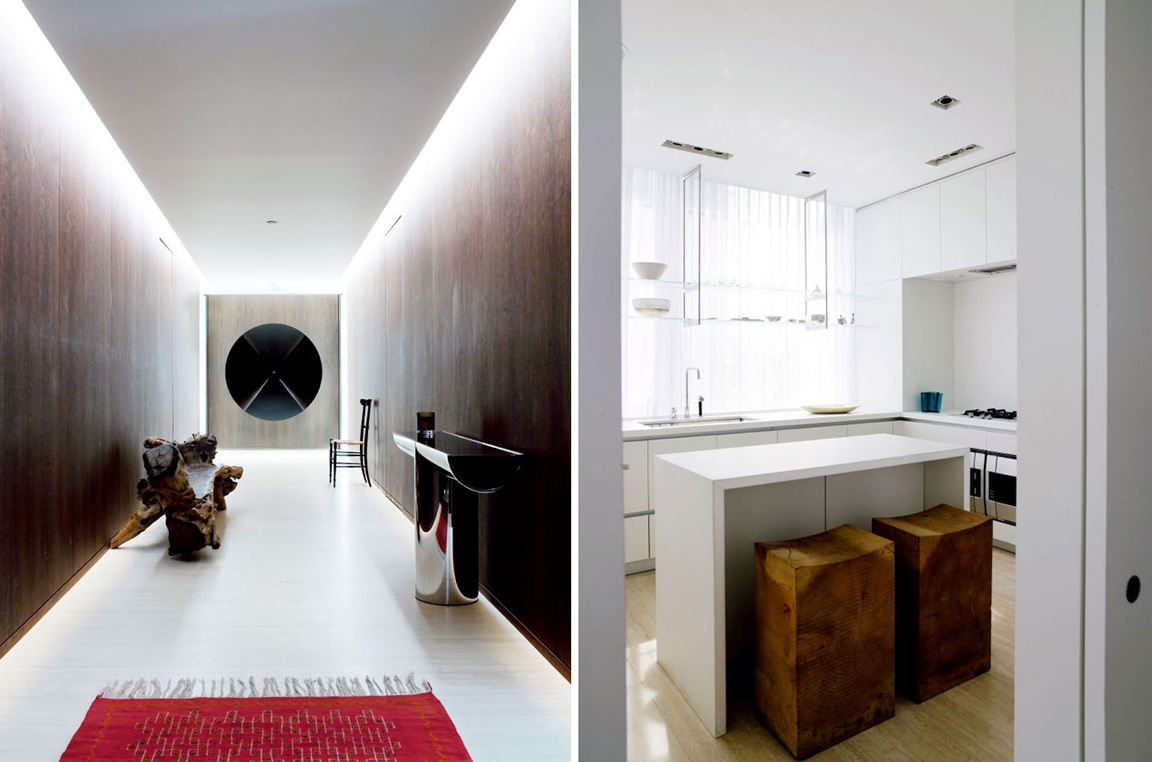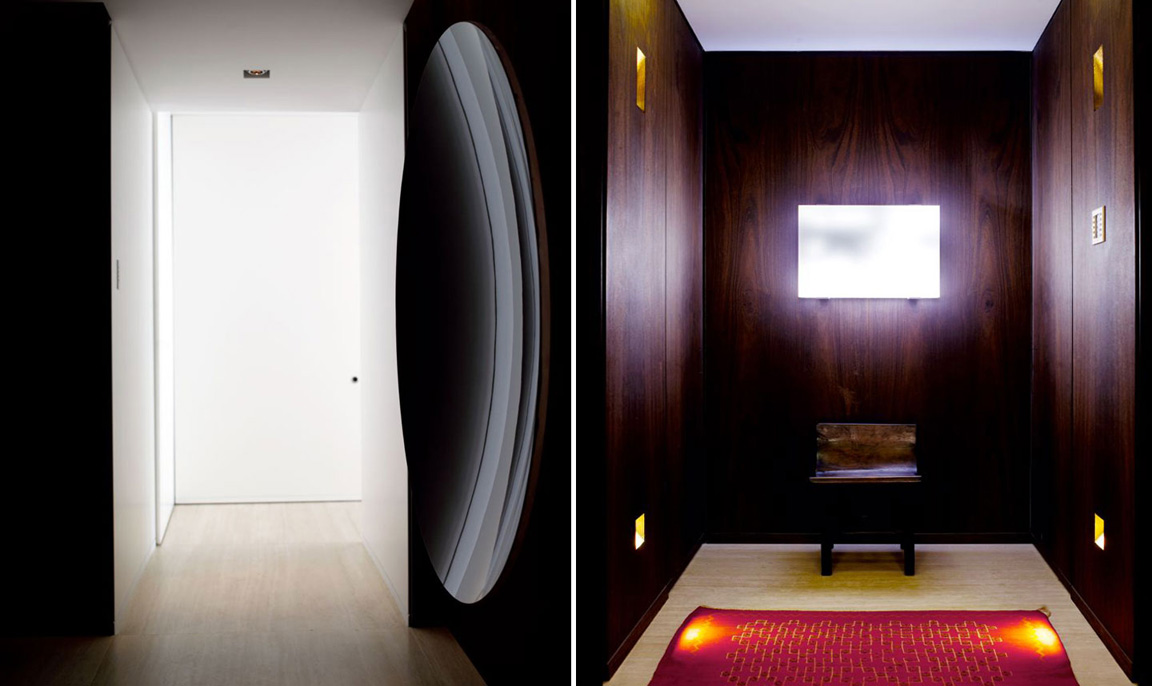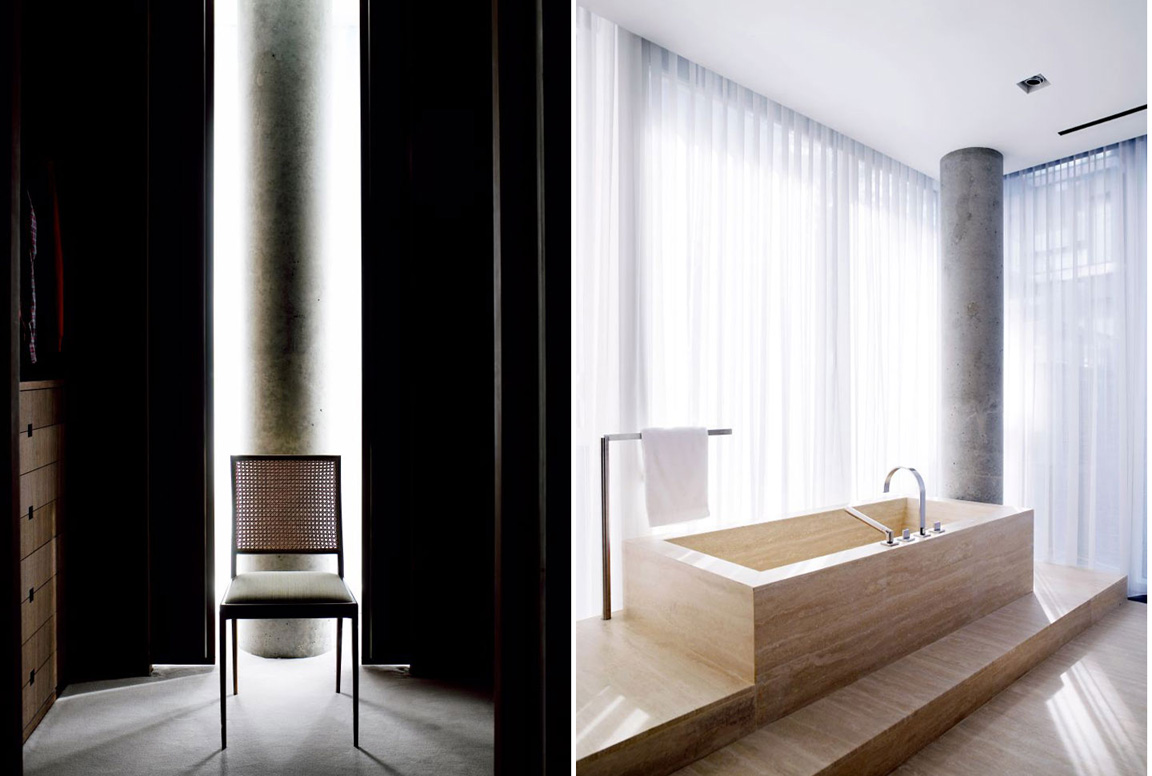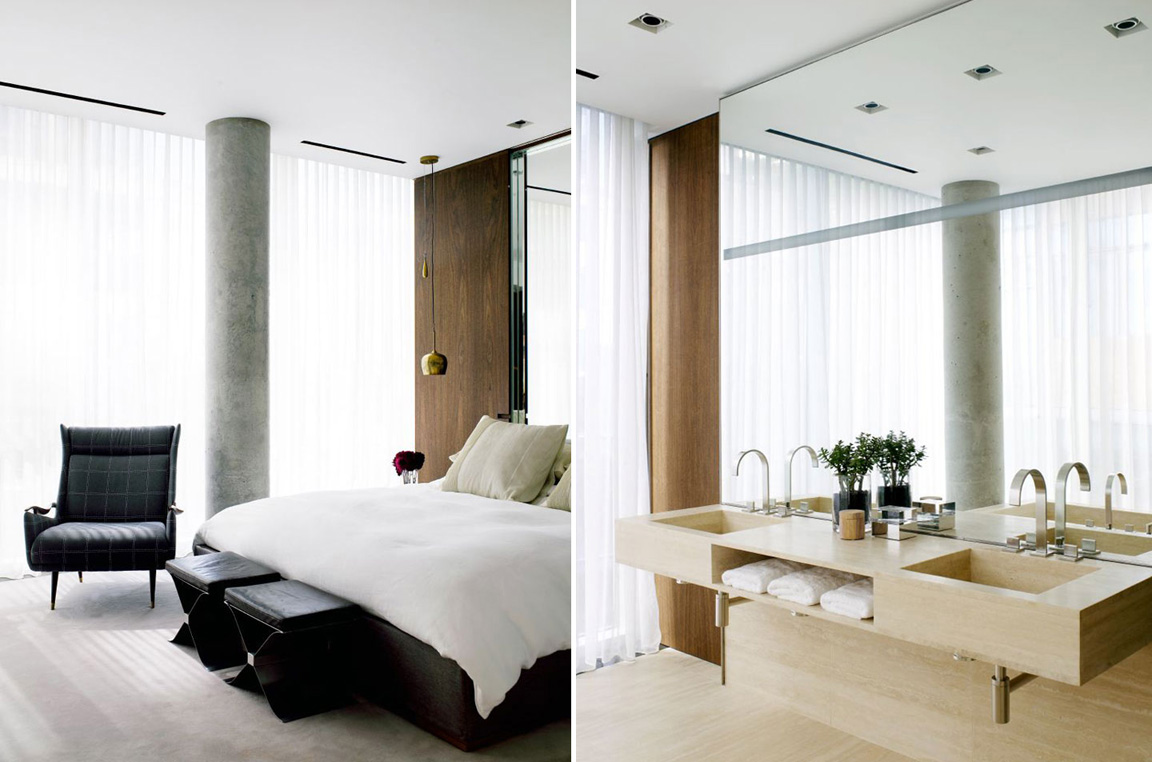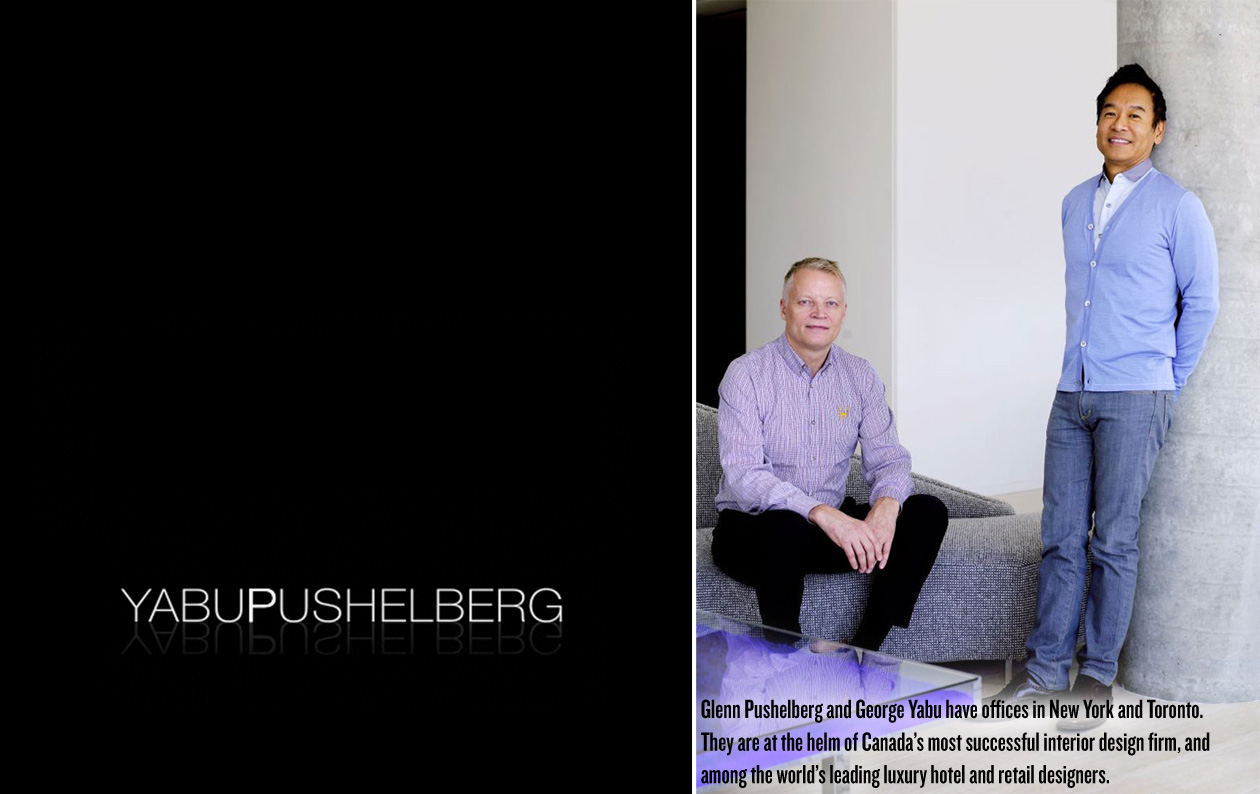 Source: Yatzer and Richard Powers