American artist James Turrell has been blowing minds for the past 30 years with his incredible installation works that explore the powerful realm and simplistic combination of light, space, and color.  Turrell, in fact, can boast that he owns the world's most immense piece of art, The Roden Crater, which takes its viewers on journeys through various celestial phenomena (it's just outside Flagstaff, Arizona).  The crater is still an ongoing project, but Turrell's latest piece entitled See! Colour! was recently unveiled in Järna, a small commune just outside Stockholm, a community that has become somewhat of an incubator of Sweden's greatest anthroposophical minds over the past several years. Cool Hunting had this to say about the installation:
The show features a host of Turrell's site-specific installations—all of which are programmed according to their locations in the world and proximity to the atmosphere, light and climate. Each of the five works is undeniable proof not only of Turrell's artistic acumen but of the potential of color and light to inform and baffle the mind. "Ganzfeld" [is one of the most fascinating elements of Turrell's See Colour! show], and treats the viewer to an enormous 2-storey room (a converted gymnasium) which cycles between the red and blue portions of the color spectrum (according to Turrell's technician these color groups are chosen for their ability to overload the retina quickly). It takes seconds for the dimensions of the space to vanish while the mind attempts to locate corners, walls and angles, an effect that's both disconcerting and exhilarating at the same time.
To learn more about the show, be sure to visit Cool Hunting.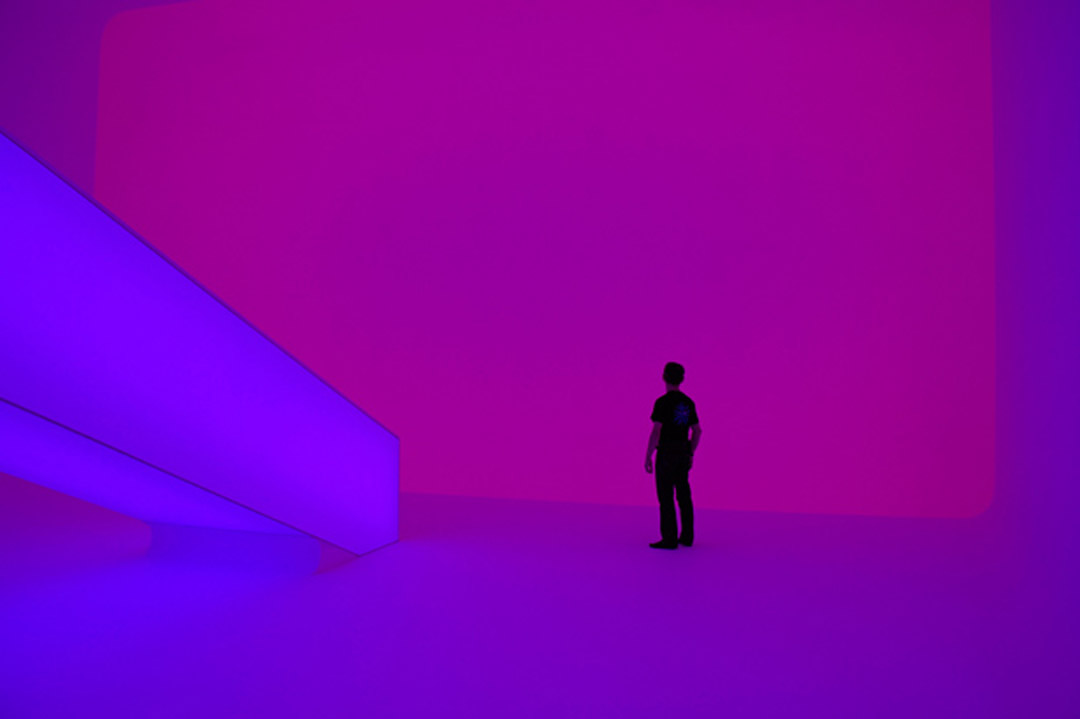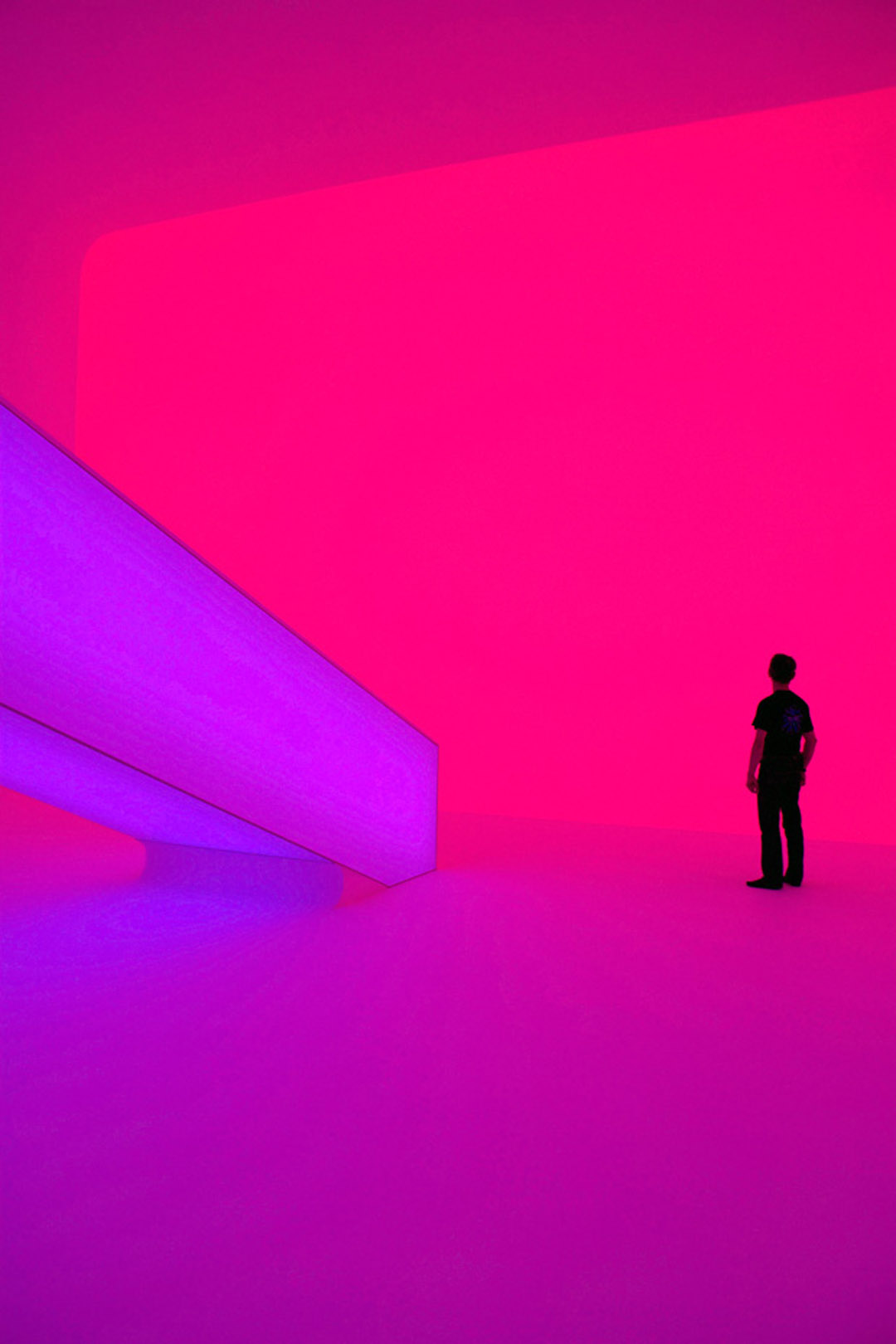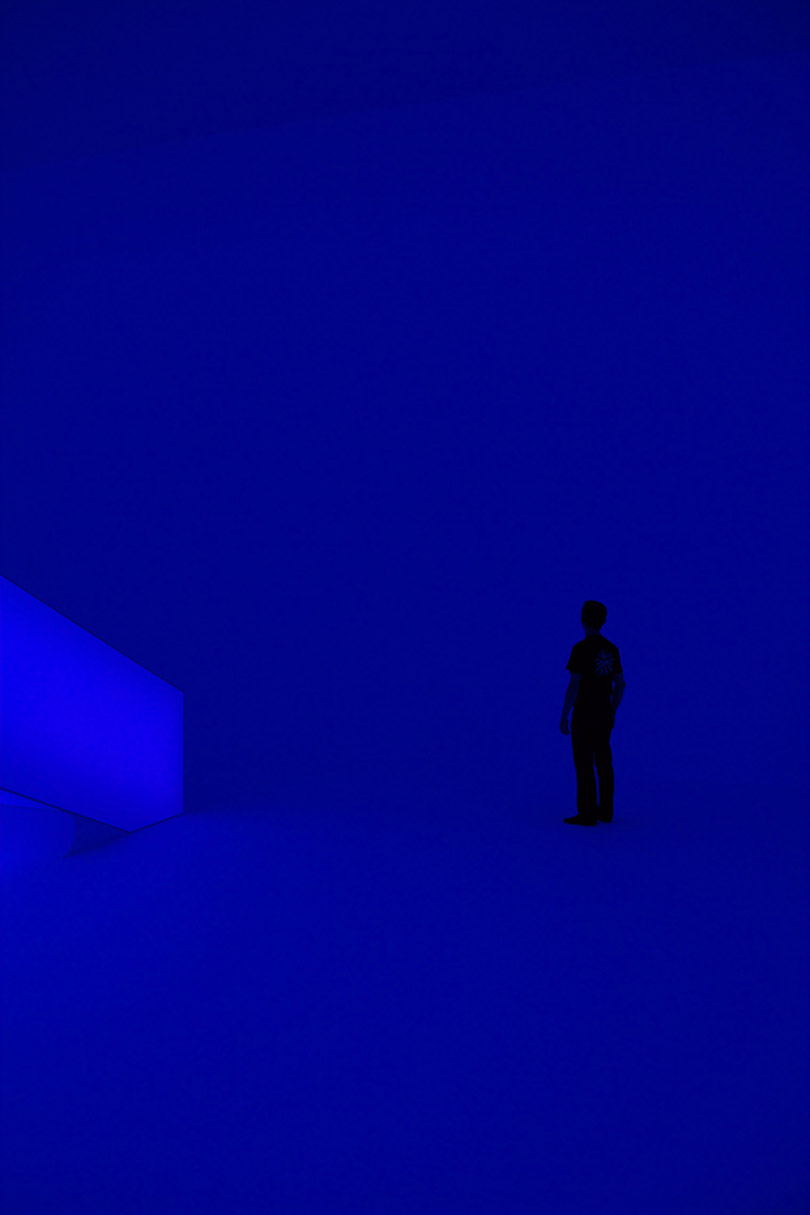 Source: Cool Hunting