Mercedes-Benz just released some drool-worthy images of their latest creation: the SLS AMG Roadster.  The convertible SLS AMG Roadster is the second vehicle design developed independently by AMG and follows the 2010 release of the SLS AMG Coupe.  The Roadster's sophisticated design considerations will allow it to handle almost exactly as well as the Coupe (convertibles open up a whole range of strange performance issues compared to other cars).  For instance, the vibrations that normally plague open-top cars have been fixed in this design.  According to Forbes, "the cross-member under the dash has additional supporting struts; a structure between the soft top and the tank stiffens the rear axle." Fixing this vibrational issue means no need for heavy, burdensome dampers to compensate.  The Roadster is also incredibly light, coming in at 536 pounds (the Coupe weighs 531 pounds).  The convertible's top can open and close in just 11 seconds, and can be engaged at a maximum speed of 31mph.  Another impressive feature is the continuous "water pocket" attached below that catches every single drop of water and channels out through the car's underbody via two openings.  The SLS AMG Roadster will be unveiled for the first time at the International Automobile Show in Frankfurt, Germany this coming September, and production kicks off soon after.  It is currently undergoing testing in Stuttgart, Germany.
SEE ALSO: Mercedes' Sources Of Inspiration
SEE ALSO: Car Veto™ Has 28 Years Experience In Car History Checks
SEE ALSO: Porsche Dealers Now Taking Orders For The $845,000 918 Porsche Spyder Hybrid (Which Reminds Me To Buy A New Subway Pass)
.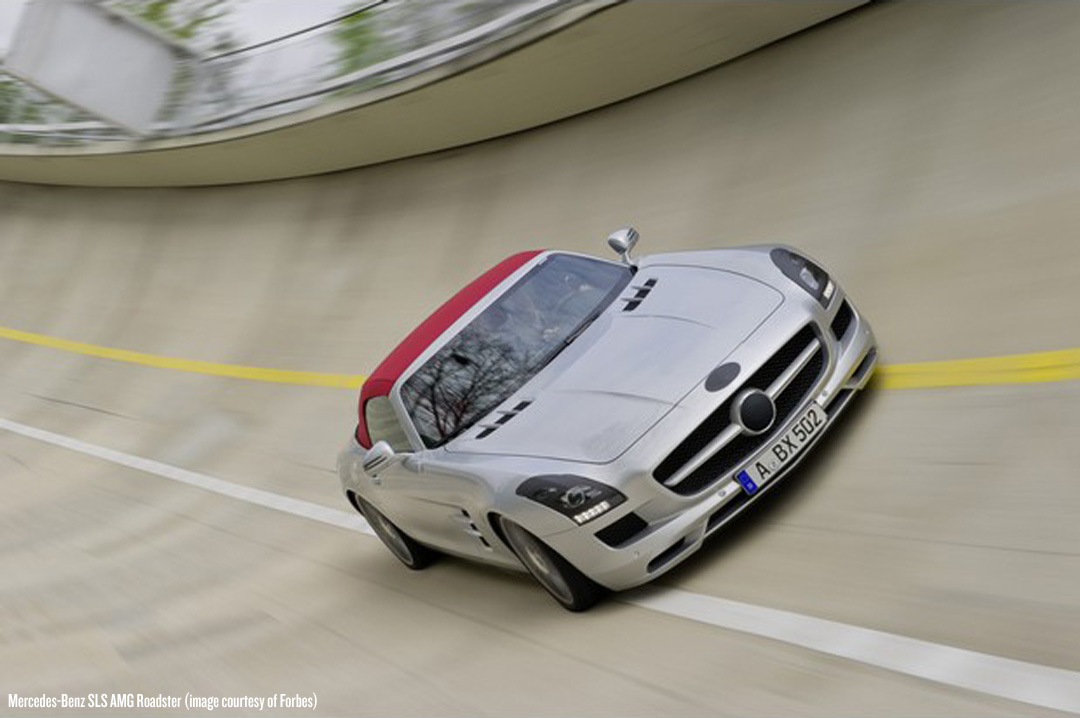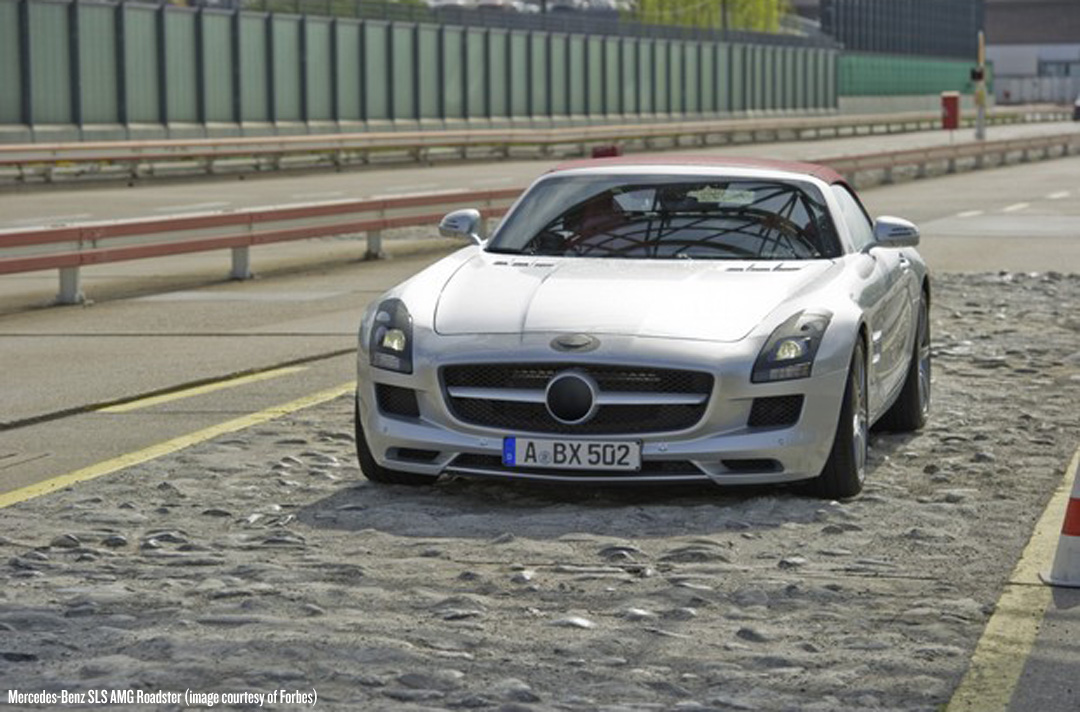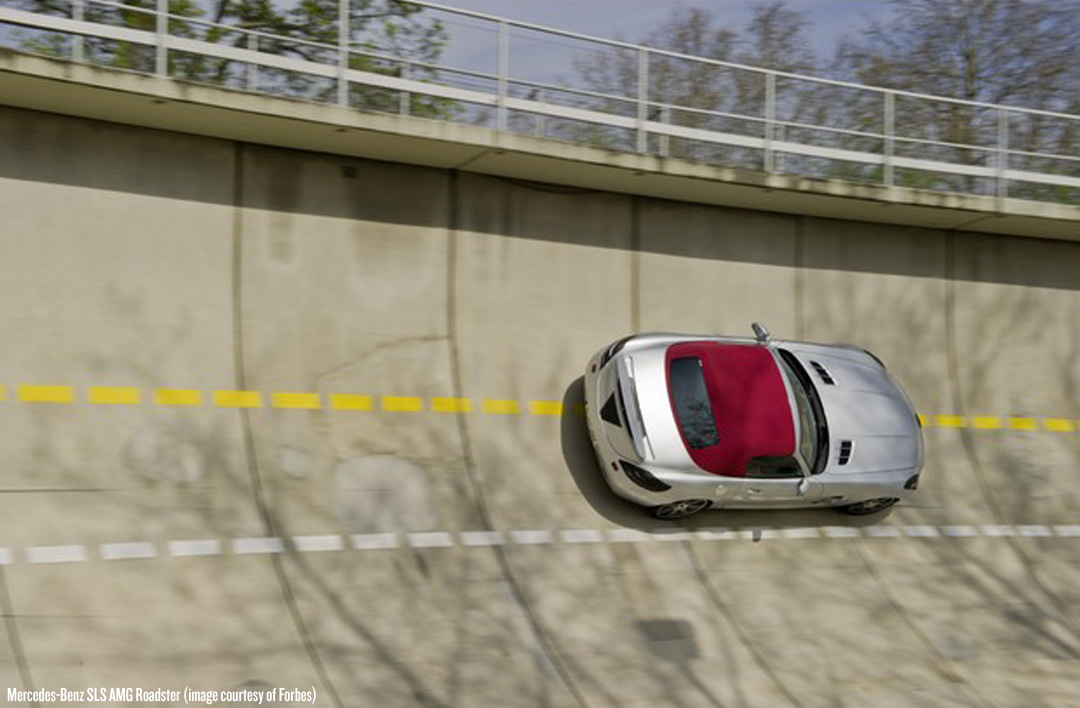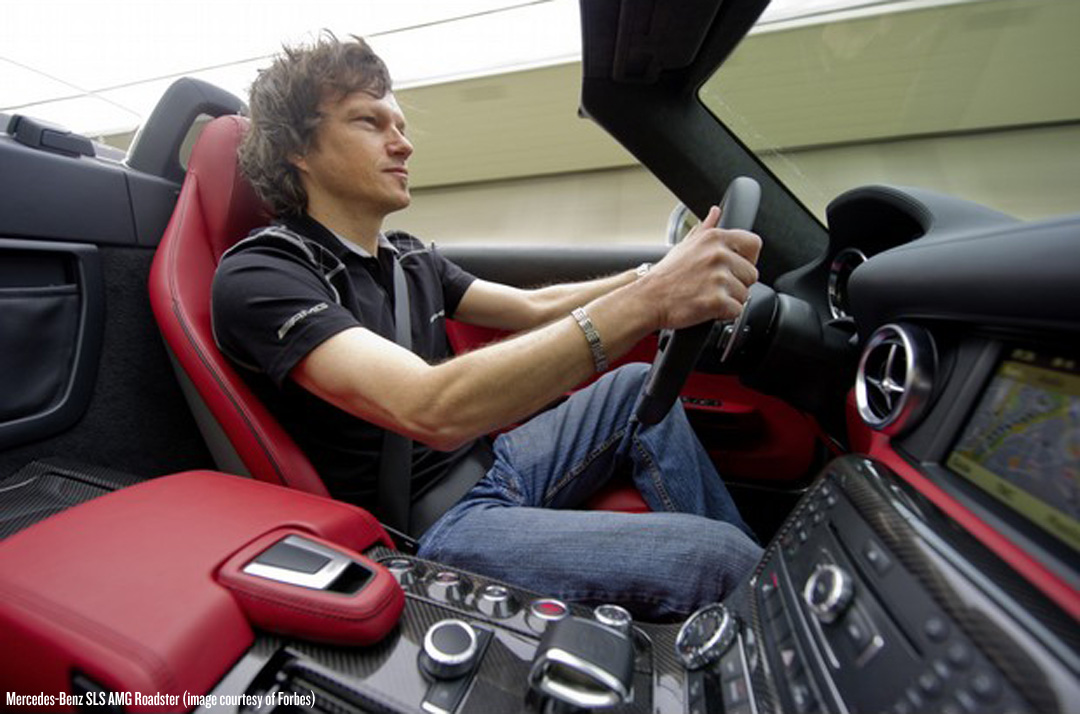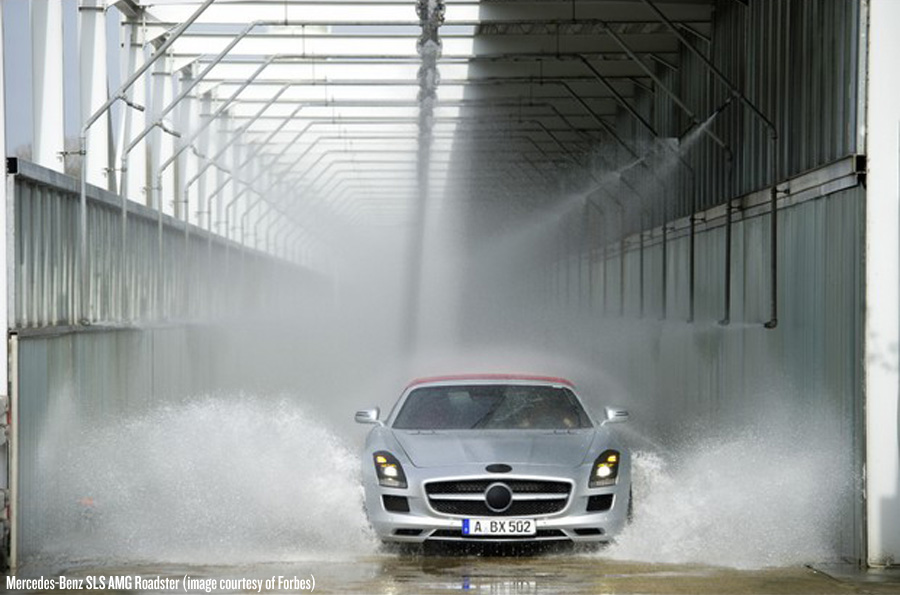 Source: Forbes