I swear to God nobody loved "The Facts Of Life" more than I did.  I can remember every time a season would end they would start the re-runs in the summer and I loved them just as much as the first time around.  Mrs. Garrett and the girls taught me so much about what it means to be a woman that it almost makes me wish I wasn't a man.  Combine that with my four older sisters and I'm lucky I didn't start growing a pair of tits when I was thirteen.  In case you were wondering here's how old they each are:
Cloris Leachman (84, "Beverly"), Mindy Cohn (44, "Natalie"), Kim Fields (41, "Tootie"),
Charlotte Rae (84, "Mrs. Garrett"), Geri Jewell (54, "Geri"), Whelchel (47, "Blair")
and Nancy McKeon (45, "Jo")
I was just out for dinner with some friends the other night and I forced them into a 30-minute conversation about the tragic fire that burned down Edna's Edibles (Mrs. Garrett's small grocery store) in the season 7 premiere, but which thankfully led her to renovate and reopen the pop culture-influenced gift shop that the girls ran together, called Over Our Heads (which has to be one of my all-time mostest favoritest TV show sets in frigging TV history — don't even get me started).  I'm not sure how the TV Land producers convinced these women to get together again but kudos to them (perhaps you played the old carrot-and-stick game with: "Your old cast member George Clooney will be there to present the award so you absolutely must come!") Come on girls, you know they must have been lying: everybody knows that George was already booked in Darfur this week where he's building a new village from scratch and personally injecting half the country with anti-malaria vaccinations.  Either that or he's at another one of Sylvio Berlusconi's wild "bunga bunga" parties.  In any case, you all look gorgeous and it's amazing to see your beautiful faces after all these years.  And in case I never thanked you before, thank you for giving me and millions of other kids all the facts of life.  For a great breakdown of the show's history, including some terrific insight into how the show dealt with some fairly controversial issues way back in the 1980s head over to Wikipedia.
SEE ALSO: "Kate & Allie" (1984-1989)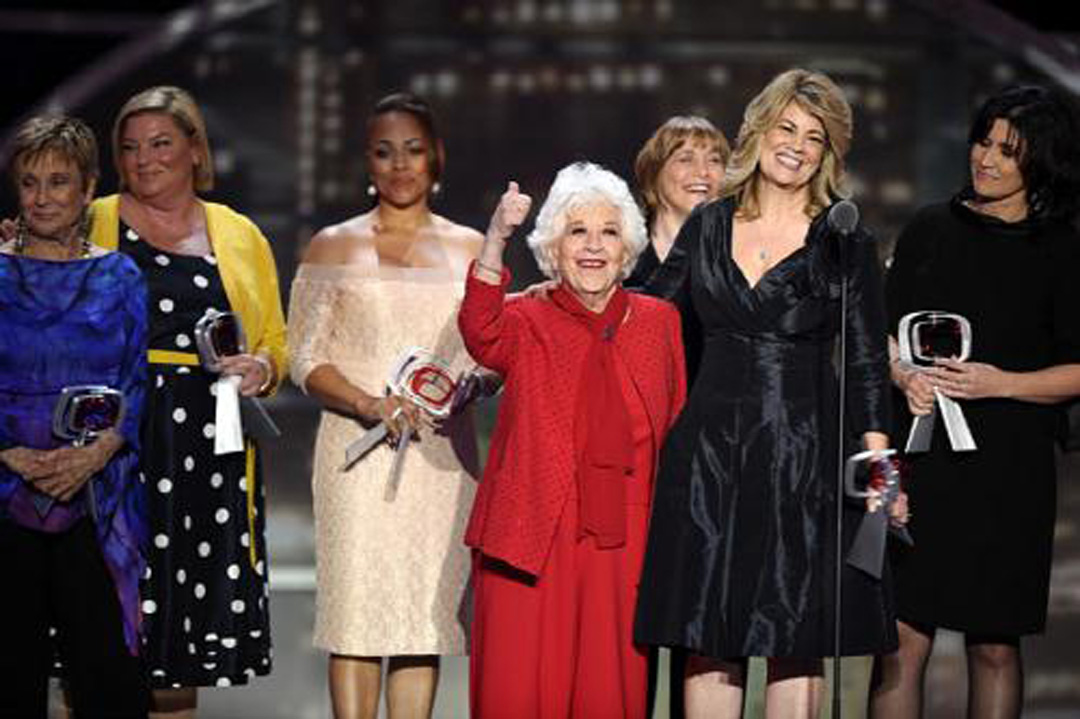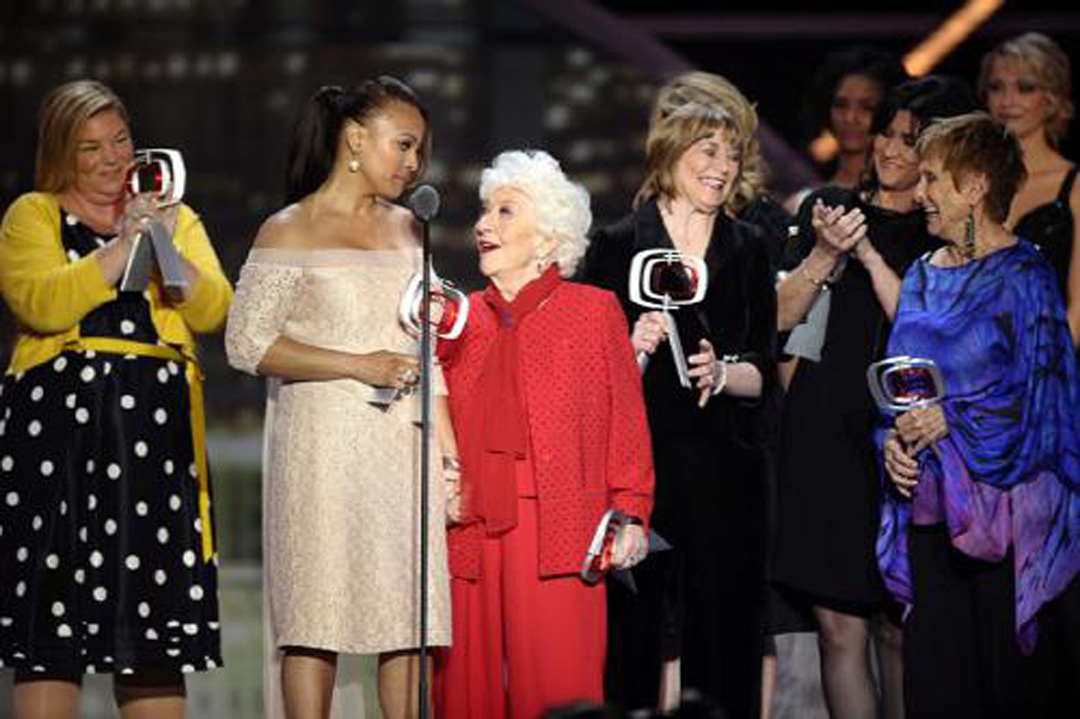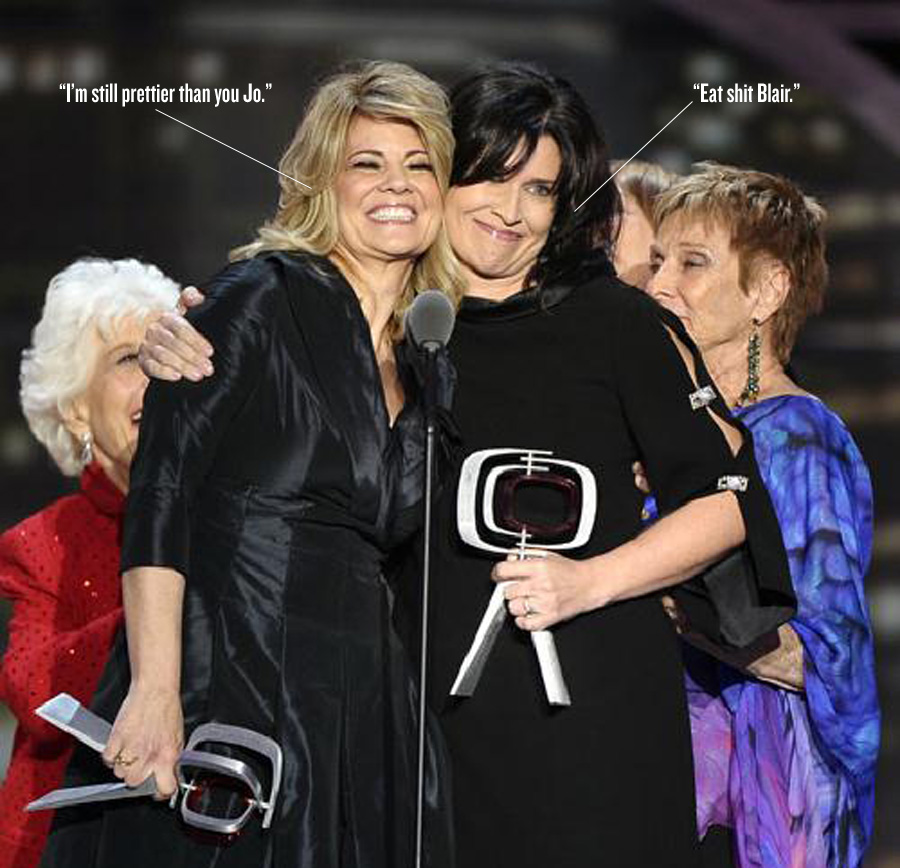 Source: Seriously OMG via Dlisted (photos courtesy of Wire Image)