Jessica Joslin is a 39-year-old artist living and working out of Chicago.  She spent her early years wandering through the halls of the Harvard Museum Of Natural History in Boston, enchanted with the exquisite Victorian-era taxidermy and osteological displays, with their brass fittings and gleaming wood. Inspired by these visits, she began to slowly acquire a collection of natural objects: shells, seedpods, feathers, bones, and assorted oddities. In 1992, she began building the first beasts of this menagerie, using objects from this collection. Recently Jessica presented her work at the La Luz de Jesus Gallery in Hollywood.  Here is a Boing Boing profile about her show:
Jessica Joslin's Hybrids show is a circus of oddities, a mixed-media menagerie of unexpected creatures. A whimsical cat in a red leather harness harness pulls a polycephalic partner on a wooden cart. An exquisite two-headed tropical bird with lush brass plumage preens on it's perch, and a troupe of monkey-cat hybrids engage in mysterious shenanigans. Hybrids is a menagerie of distinctive creations; its frolicsome fauna beckon you to come see the show!
To learn more about Jessica and her incredible work you can visit her site at JessicaJoslin.com. You can also follow her on myspace. Be sure to also check out Bizarre Mag's interview with Jessica where they tour her home and find out about the instructions she plans on leaving behind for what she wants done with her own remains when she eventually merges with the infinite in her old age decades from now. To read the interview and see a photo of Jessica in her studio just hop over to Bizarre Mag.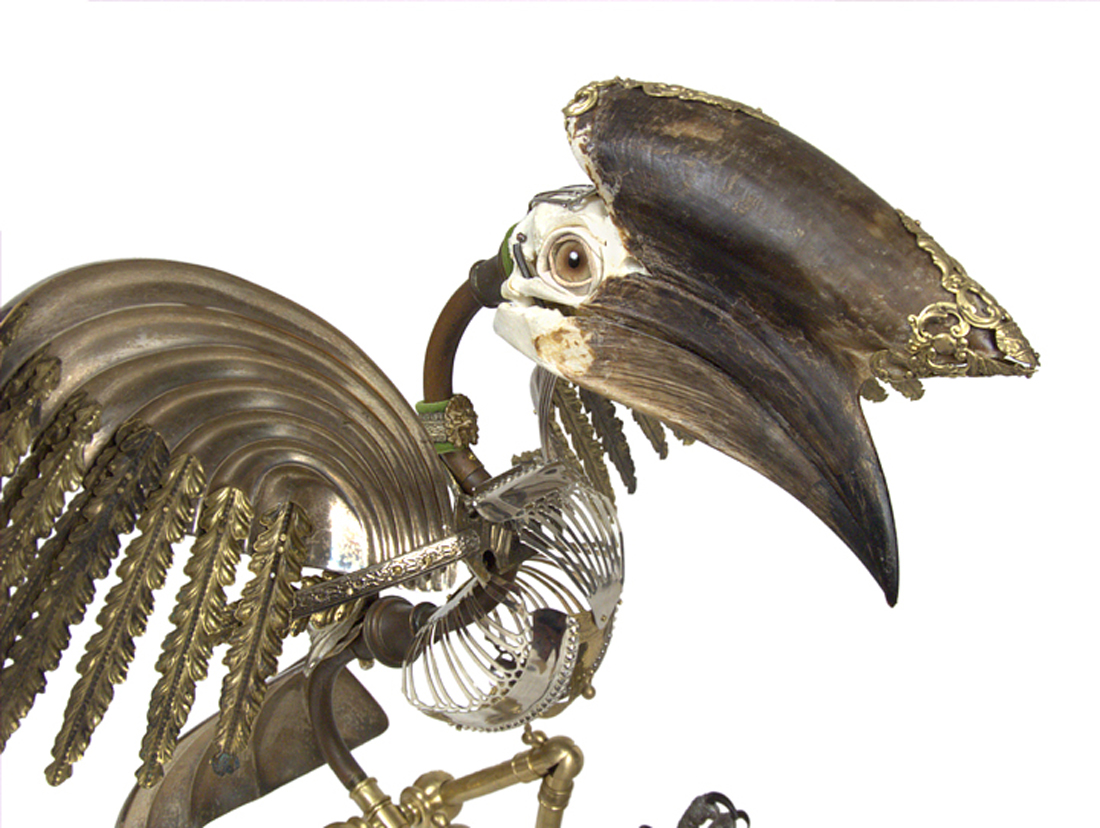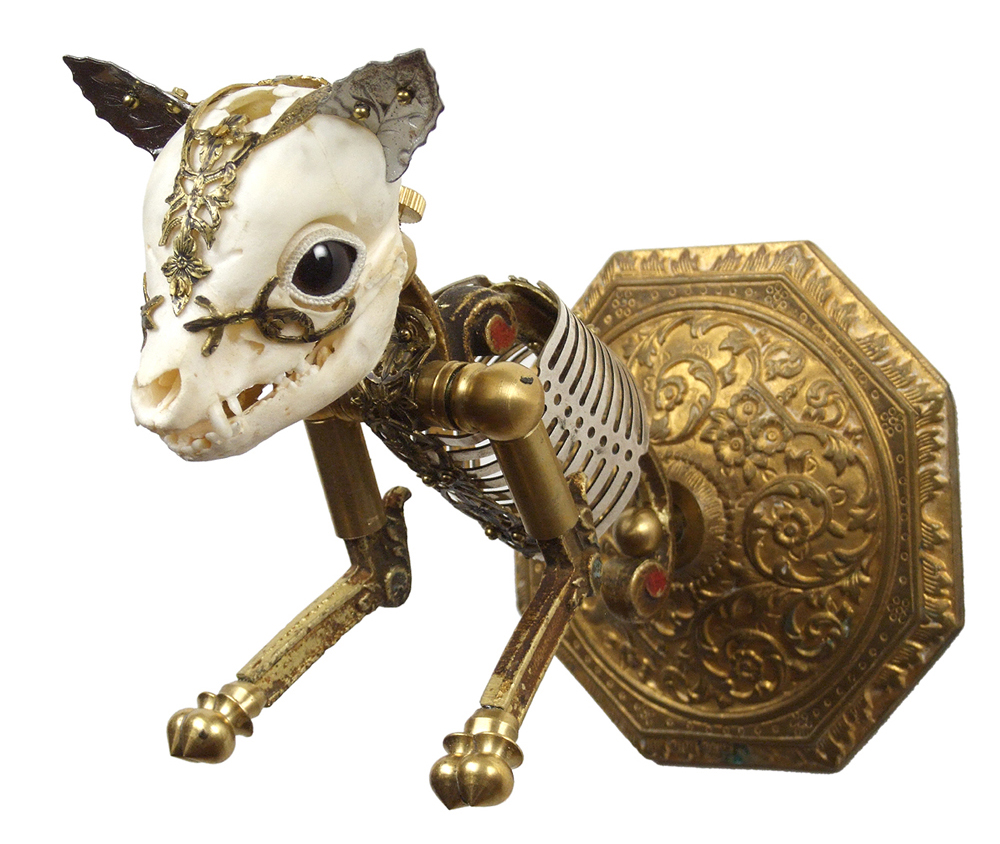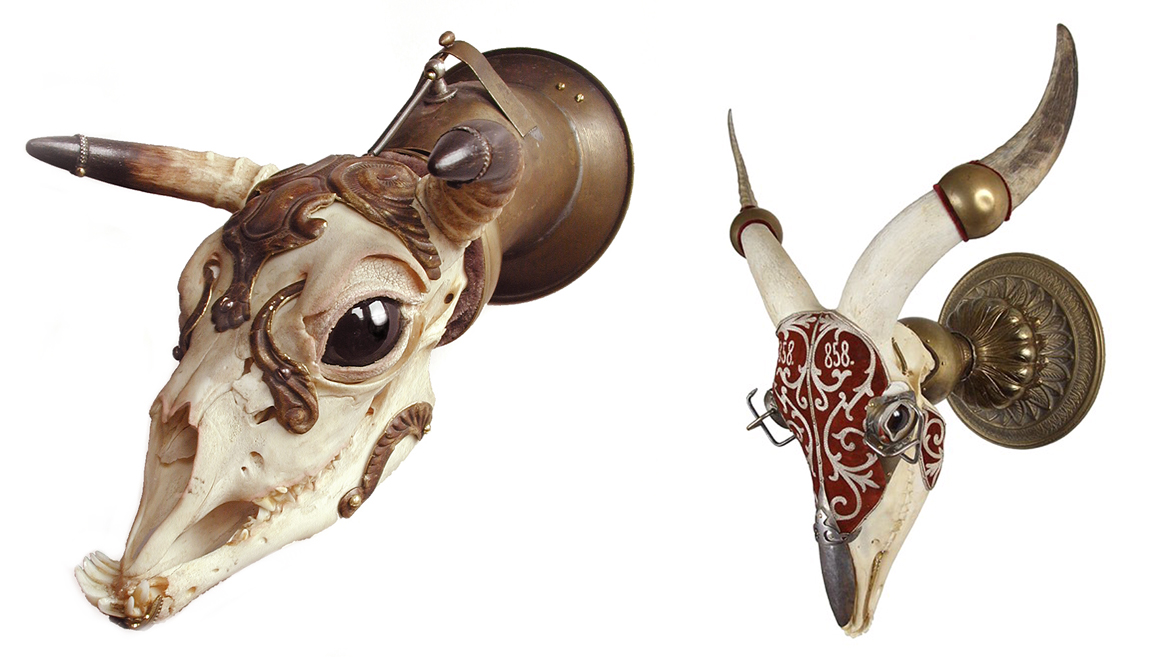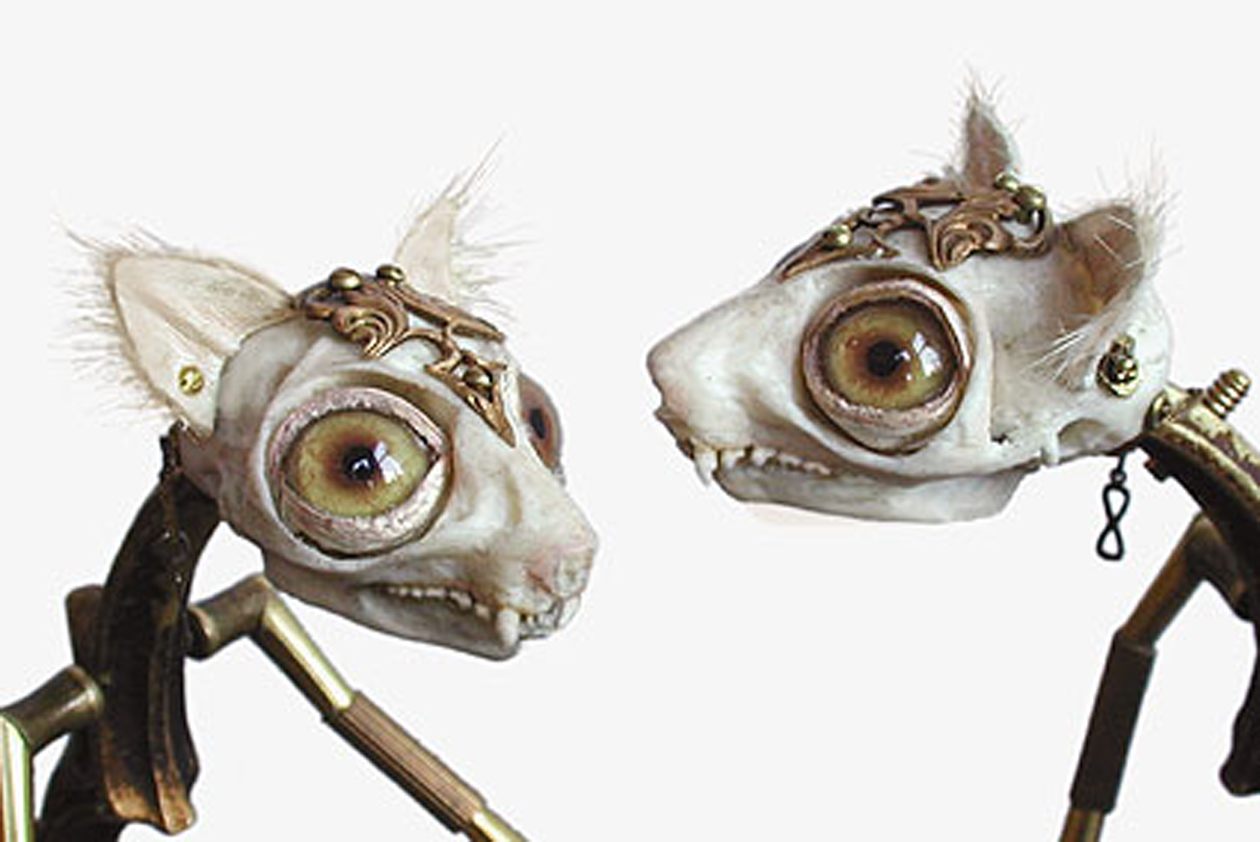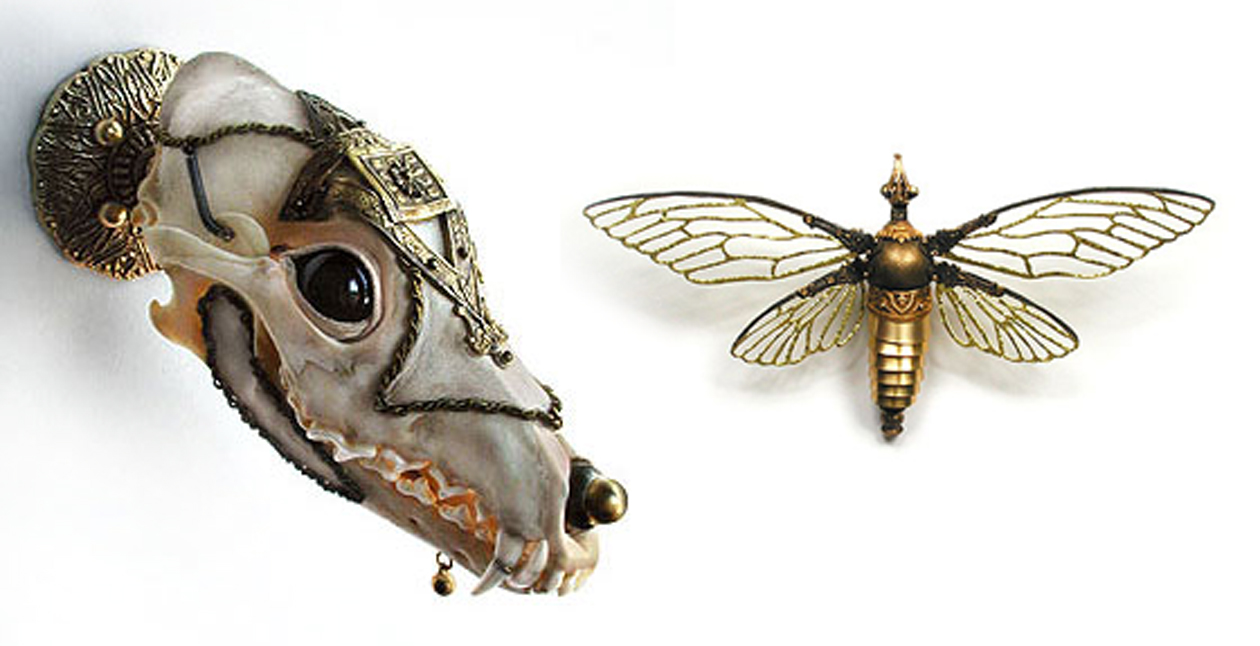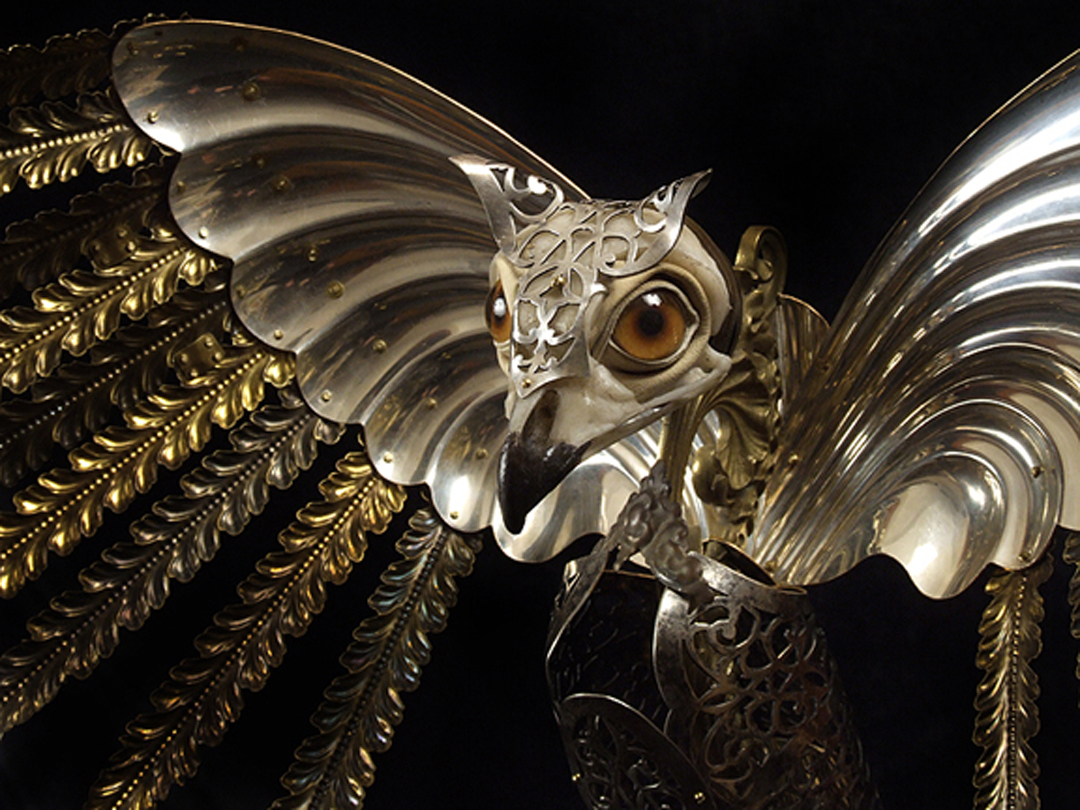 Source: Boing Boing