In their series of photographs entitled Mars: Adrift On The Hourglass Sea (Desolation And The Sublime On A Distant Planet), Nicholas Kahn and Richard Selesnick take us through their meditation on time (the hourglass sea on which the universe floats) and space. That space is Martian, of course — though in the sense it communicates of an inhospitable environment ill treated by former inhabitants it brings to mind a planet much closer to home (Boston.com). Here's a small abstract from the artists:
On an altered yet recognizable version of our neighbouring planet, we find a world populated solely with two women. We do not learn their names nor how and when they came to Mars, but we observe their wanderings in a desolate landscape which they attempt make navigable and habitable with an amalgam of high-tech components retrofitted to found artifacts and monuments that appear to be the remnants of a long-gone civilization. The remains of massive stone listening devices are littered about the landscape, leading us to wonder: is this a colony that has collapsed and lost touch with earth? How did its occupants become stranded? Or are these the nocturnal imaginings of two post-apocalyptic survivors?
To see more of the series you can visit Synaptic Stimuli, and also check out the artists' home page which has a link to the book at KahnSelesnick.tumblr.com.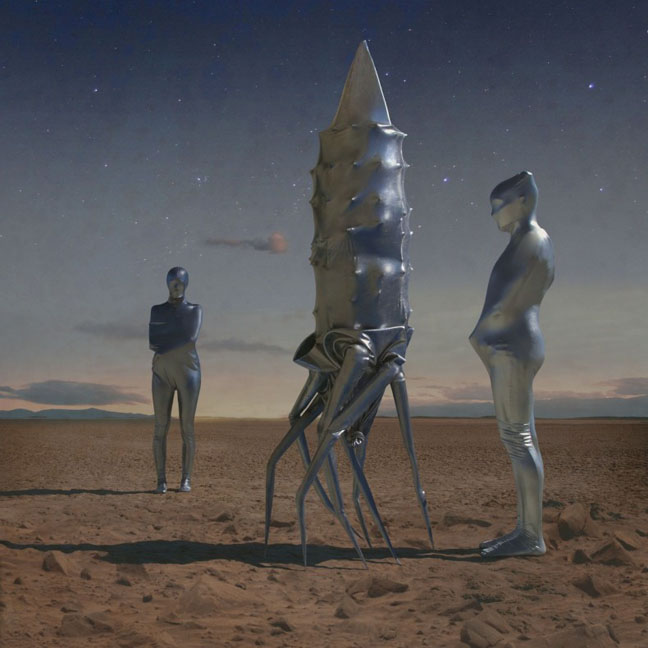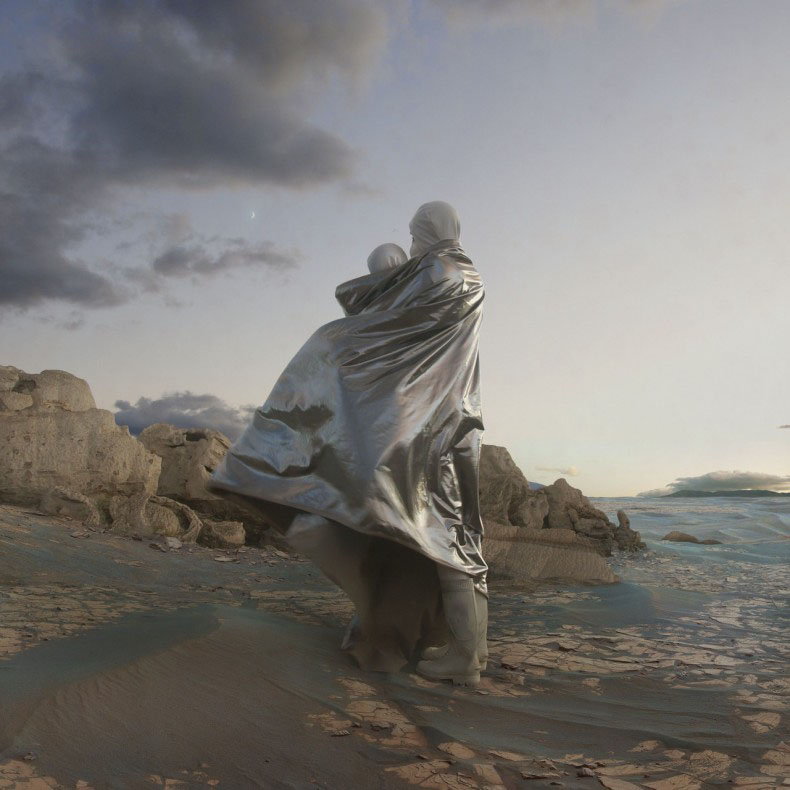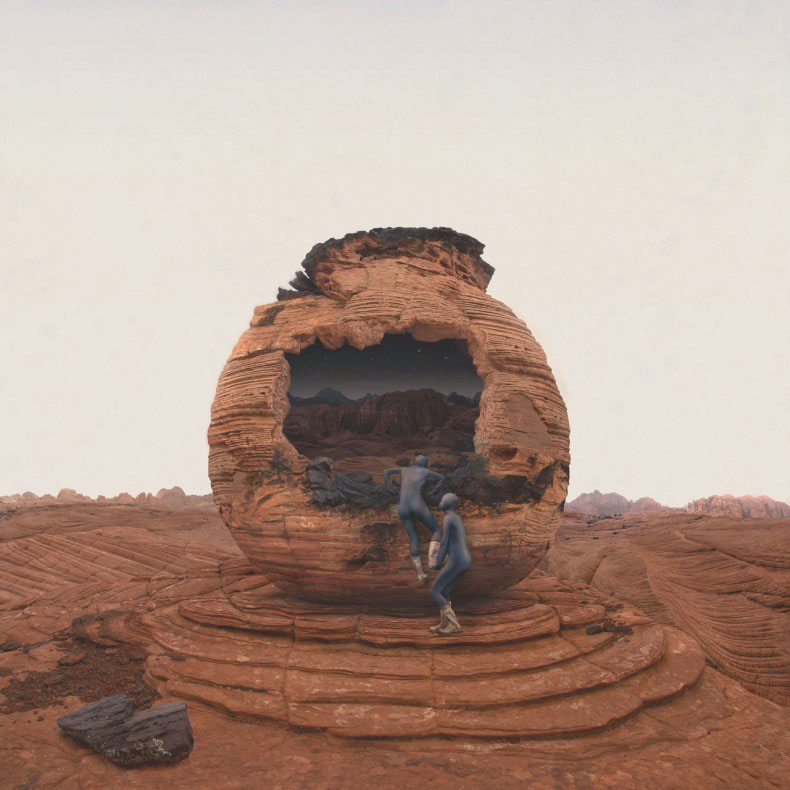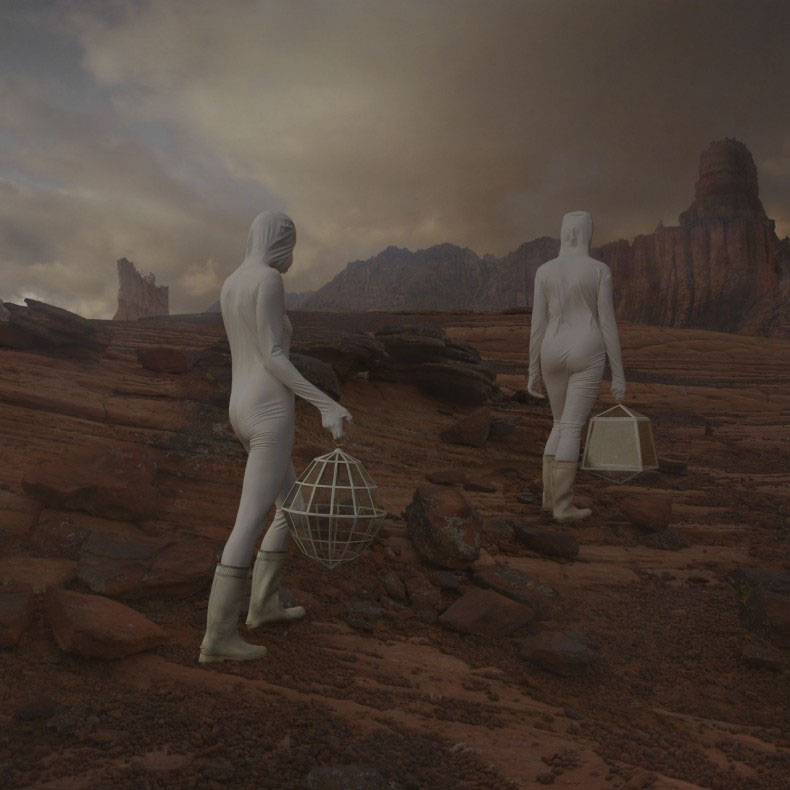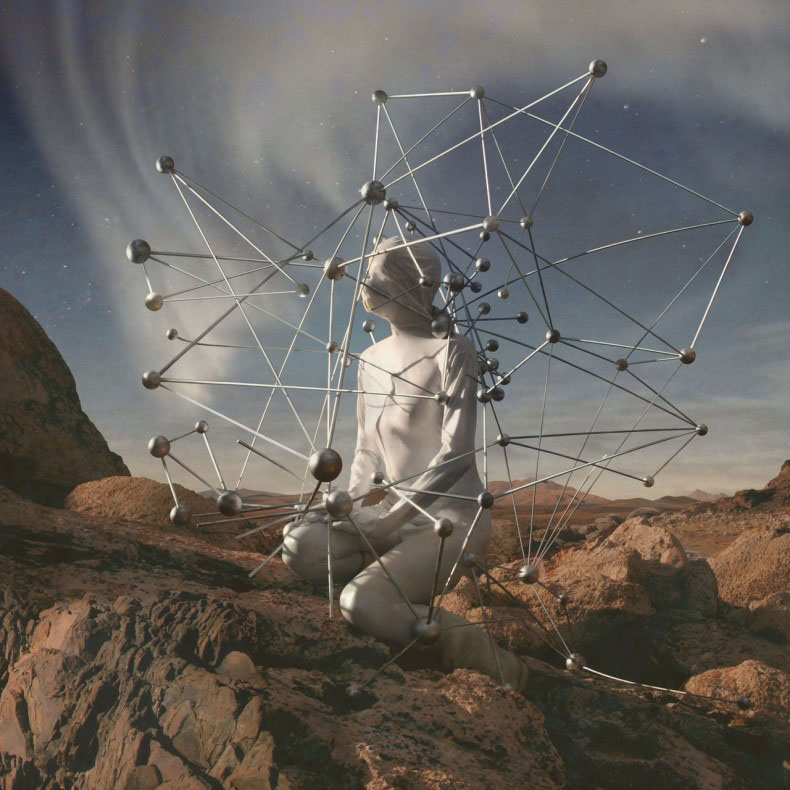 Source: Synaptic Stimuli