Neatorama (☝) just posted a great story about Phil Johnson, a New Zealand resident whose house was almost completely destroyed in the recent earthquake.  A giant boulder landed straight in his living room, and with tongue firmly planted in cheek, Phil has put the "landscaping boulder" up for auction online.
FOR SALE: 25-30 tonne landscape feature (answers to the name Rocky). He is in pristine condition (just a little bit of concrete dust). Suitable for garden feature, or as in our case a magnificent addition to your living area. Rocky will enhance your "indoor outdoor" flow considerably, especially if you load him in through the garage roof like we did.
The current bid is up to $8,000 and all the money will go to help the Christchurch Earthquake Relief Fund.  You should check out the other items as well and be sure to jump into the comments section because some of the one-liners are hilarious.  Visit the auction site by clicking HERE.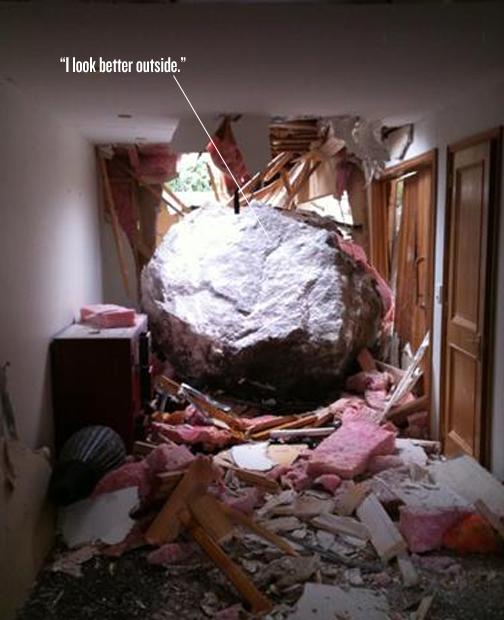 Source: Neatorama