Dave Franco is featured in the February issue of FLAUNT magazine:
Dave Franco sits down at Hollywood's 101 Coffee Shop with a smile so profuse and generous it's immediately apparent why the 25-year-old has been virtually hounded into acting.  He proceeds to a green tea-laced conversation that meanders through the beginnings of his young and burgeoning career–his steps, missteps, and talents nourished and watched over by a support system, a rare thing in this industry to say the least.
Franco acknowledges the help that has provided him with so many oportunities.  Disproportionate expectations can weigh on an actor's growth when your older brother is an established star like James is, though Dave Franco explains, "It's weird because most young actors have opposition, but I had this thing where everyone exptected me to succeed, so it was this crazy pressure." But he takes it all with a pinch of salt and makes sure to focus on projects he can learn from and enjoy.  Most recently that growing list has included a stint on Scrubs.  He has also had the opportunity to work with greats, such as Noah Baumbach on his recent film Greenberg.  Baumbach became a source of directorial inspiration, which leant to his directing, writing, and producing a web series called Undergrads, a gritty, partly-improvised series about college life slated to come out in a few months.
For Franco, consistent work and the moxie to pilot his own projects shows a sort of independence from the devious mechanisms of the Hollywood dance.  This, of course, came at the cost of grueling, intensive, and sometimes demoralizing acting classes, the sort that insist you scream, yell, and cry before a roomful of strangers.  Upon recalling his freshman attempts, Franco admits, "It was definitely not too enticing at first."
Despite his early thespian traumas, he soon found his stride (and a better acting coach), and began getting auditions and callbacks.  Franco pushed forward and started working on projects with friends and his brother on the popular comedy site FunnyorDie.com.  One of the first efforts, Acting With James Franco, a three-episode series, sees the Francos play themselves as James attempts to teach the younger Dave how to act through intimidation, brow-beating, and narcissism–you know, the traditional methods.
The lessons, both real and staged, are starting to pay off.  Franco just wrapped a horror film, a remake of 1985's Fright Night.  The project boasts seasoned actors such as Colin Farrell and Toni Collette, to name a few, and features Franco as the town's bully, a departure from his affable and inviting disposition.  As he sips his green tea here in Hollywood, it's apparent that Franco will follow the lead of his brother, straddling the line between insider and outsider, taking on roles that challenge and demand, while maintaining that old Franco joie de vivre.
For more photos and another Black Book interview, just click here.
SEE ALSO: Dave Franco Interviews James Franco For "Esquire" (Or Is James Interviewing Dave?)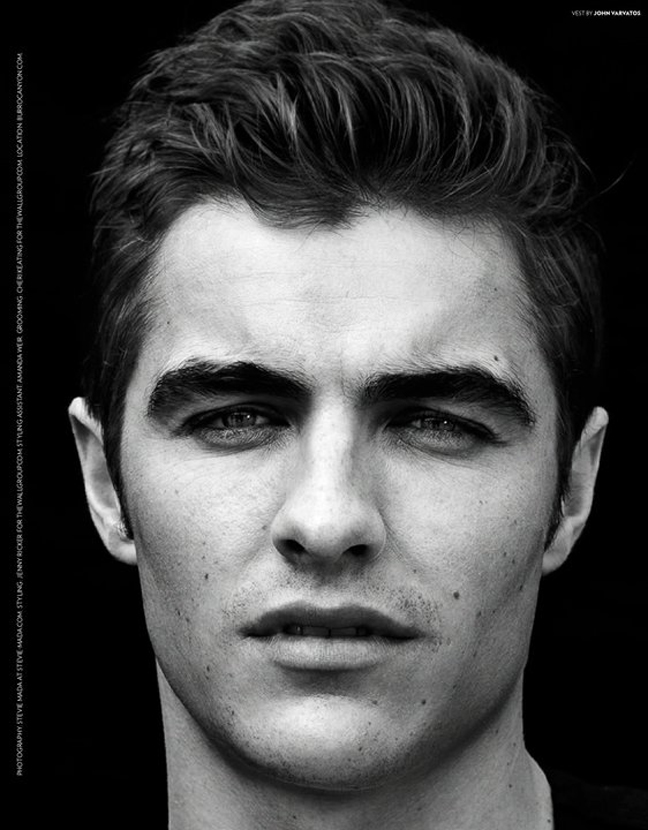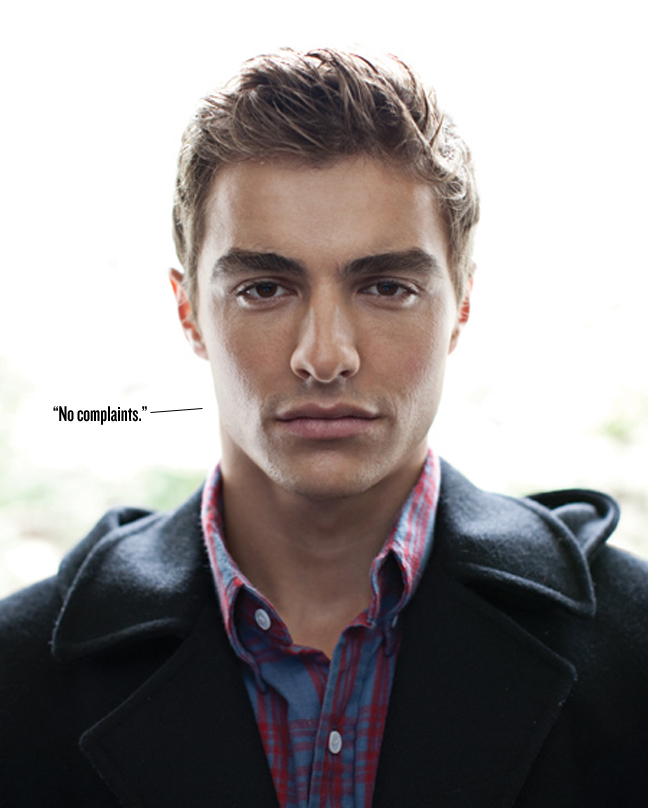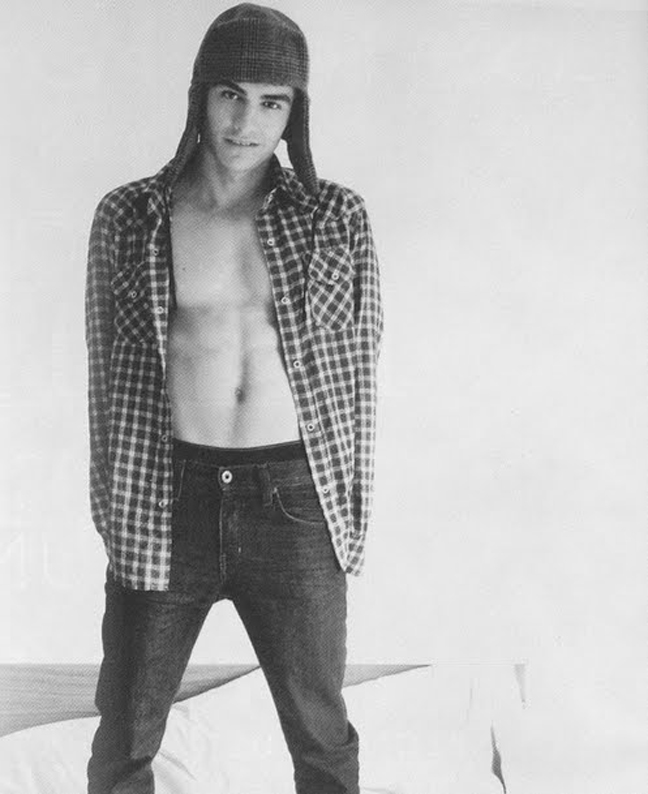 [youtube]http://www.youtube.com/watch?v=nkGpNws99Mc[/youtube]
[youtube]http://www.youtube.com/watch?v=9KHWj6RaXDA&feature=related[/youtube]
[youtube]http://www.youtube.com/watch?v=Gm2j6aIN6MI&playnext=1&list=PL15EBA2E557E91075&index=16[/youtube]
Source: ONTD