NASA released this curious press release yesterday:
MEDIA ADVISORY: M10-167
NASA Sets News Conference on Astrobiology Discovery; Science Journal Has Embargoed Details Until 2pm EST on December 2, 2010.
WASHINGTON — NASA will hold a news conference at 2 p.m. EST on Thursday, Dec. 2, to discuss an astrobiology finding that will impact the search for evidence of extraterrestrial life. Astrobiology is the study of the origin, evolution, distribution and future of life in the universe.
The news conference participants are as follows:
–     Mary Voytek, Director, Astrobiology Program, NASA Headquarters (Washington D.C.)
–     Felisa Wolfe-Simon, NASA Astrobiologist, U.S. Geological Survey (Menlo Park, CA)
–     Pamela Conrad, Astrobiologist, NASA's Goddard Space Flight Center (Greenbelt, MD)
–     Steven Benner, Foundation for Applied Molecular Evolution (Gainesville, FL)
–     James Elser, Professor, Arizona State University (Tempe, AZ)
Speculation is brewing that their scientists have discovered arsenic on Titan and maybe even detected chemical evidence of bacteria utilizing it for photosynthesis (by following the elements).  The news conference will be held at the NASA Headquarters auditorium at 300 E St. SW, in Washington D.C.  It will be broadcast live on NASA Television and streamed on the agency's website here.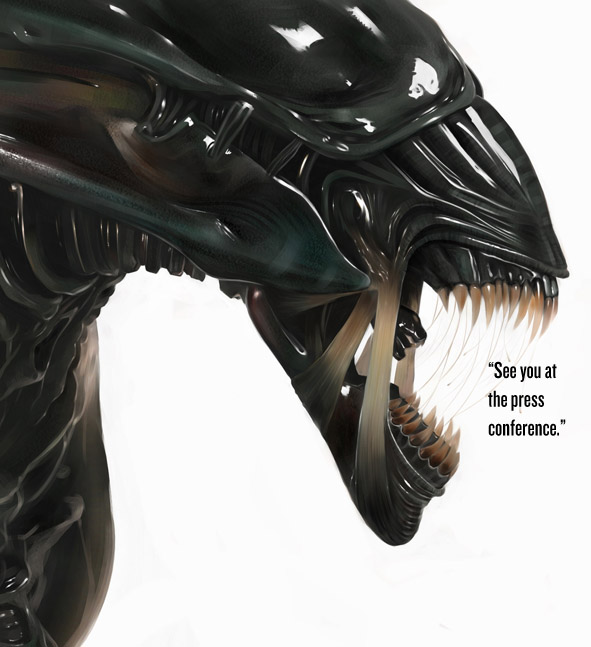 Source: Kottke