You've got to have a hard sell and catchy slogan if you're a bottled water company trying to introduce your product in New York City, which is reputed to have some of the best tap water in the world. After all, this is a place where people have tried to actually bottle the tap water. Sometimes, though, a straightforward approach is best. And so the entrepreneur Benjamin Gott named his company Boxed Water Is Better.
"We like to think we're better for a few reasons: our sustainability, our striving for efficiency and our goal to give back," says Gott, who sells his water in 32-ounce cartons with an added spout for easy drinking — looking like a better-designed quart of milk.
Like Dasani and Aquafina, Boxed Water Is Better is "made" from purified water from municipal resources. The recyclable paper cartons hail from well-managed forests and are more efficient in terms of shipping when compared with glass or plastic bottles. The company is also committed to donating 10 percent of its profits to water conservation foundations and another 10 percent to forestry foundations.  In New York, Boxed Water Is Better is available at the recently opened Jeffrey's Grocery for $2; a full list of retailers can be found on the Boxed Water Is Better website.
Yes, tap water will always be a more ecological option, and there's no denying that the water carton is bulkier in one's purse than a plastic bottle. But there's much to be said for the simplicity of the packaging and the overall aesthetic. One thing's for sure: Boxed water is definitely better-looking than the competition.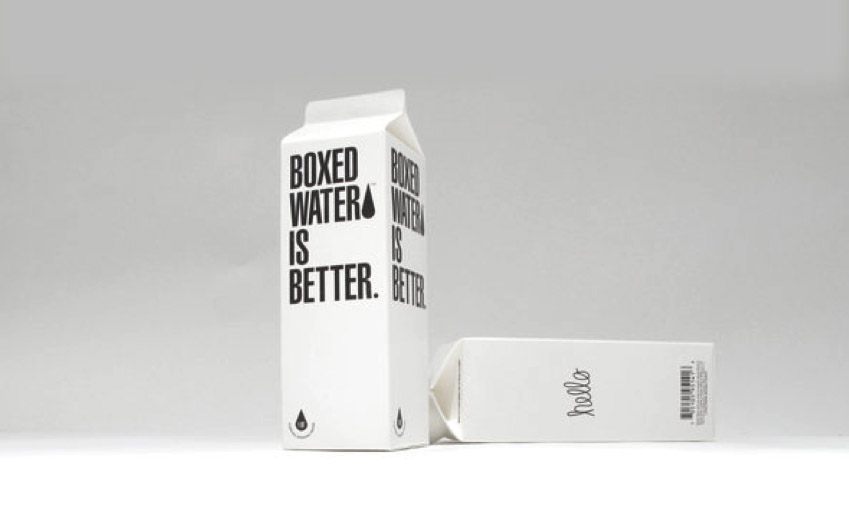 Source: The New York Times