The Playlist reported only a week or so back that, amidst the leagues of fairytale-inspired projects put into development on the back of the billion-dollar success of this year's "Alice In Wonderland", there were not one, not two, but three competing projects on the horizon that focused on the classic story of Snow White and the Seven Dwarves.  Disney have the long-gestating "Snow And The Seven" a kung-fu epic which sees the dwarves replaced with Shaolin monks, and Relativity are developing "The Brothers Grimm: Snow White", which Tarsem Singh and Jean-Pierre Jeunet have been linked to.
But the one with the most momentum is "Snow White and the Huntsman," the spec script by writer Evan Daugherty ("Grayskull"), which Universal picked up last month in one of the biggest spec sales of the year, for a massive $1.5 million against $3 million. The project takes a revisionist buddy movie spin on the tale, seeing the titular huntsman being hired by the evil queen to track down her runaway stepdaughter, the fairest in all the land. When he realizes that the queen intends to kill Snow White, he helps her escape, and the pair go on the run.
Universal have fast-tracked the project, and casting is currently underway, with commercial director Rupert Sanders making his feature debut on the film. Sanders may be a relative unknown, but he's been a hot prospect for a while, being attached to the highly regarded script "The Low Dweller" for some time, as well as being linked to the chair on "Hunger Games" and "All You Need Is Kill." With the project moving full steam ahead, we've received word from a source close to the production that Tom Hardy is circling one of the key roles as Eric, The Huntsman.
We're told that Hardy, who's increasingly in demand after stealing the show in "Inception," is close to signing on to the film, and will fit it in early next year between the currently filming "This Means War" and his duties, of an as-yet-unrevealed nature, on Christopher Nolan's third "Batman" picture (he's also got to squeeze in a small role in "Tinker, Tailor, Soldier, Spy" before the end of the year). Hardy's schedule for 2011 opened up after George Miller's "Fury Road," in which Hardy was set to take over the role of Mad Max, was delayed for over a year. It's worth noting, however, that signing on here would likely put Hardy out of contention for the "Total Recall" remake, although Colin Farrell is believed to be the front-runner there anyway.
But with "This Means War" not wrapping until December, "Batman 3" set to go in front of cameras in March or April, and 'Snow White' currently aiming for an early 2011 shoot, we'd wager that timing on this one will be critical. We would imagine if 'Snow White' doesn't start lensing right at the beginning of 2011, Hardy's involvement may become a bit more of a difficult prospect.
We're also told that the studio are courting Angelina Jolie to play Ravenna, the evil queen and villain of the piece. Jolie's slate for next year is fairly clear, but she will be in post-production on her Bosnia-set directorial debut, and is also linked to a rival fairy-tale project, Tim Burton's "Maleficent," so our source was a little uncertain on whether it'll become a reality, although Jolie is said to have expressed some interest. Snow White, meanwhile, is likely to be played by a relative unknown—a mammoth casting call is currently underway in the UK.
We were a little concerned by the project initially, after being burned by the likes of "Alice in Wonderland," and thought it might seem another questionable decision for Hardy after signing on to the McG action comedy he's currently filming. But we looked at Daugherty's script, and it's actually very strong, one of the better action-adventure scripts we've read in a while. It's faithful to the fairy tale, beat-for-beat, but manages to remain fresh and surprising in a way that, say, Burton's film didn't. And Hardy's role, as Eric, the huntsman haunted by the death of his wife at the hands of a white wolf, is a doozy—tragic, heroic but with enough roguish charm to play to his strengths—and should see him move even further up the A-list.
The film doesn't currently have a release date, but with filming set to begin in the new year, it's theoretically possible it could be in theaters by the end of 2011. But with next Christmas and the summer of 2012 already very tentpole-heavy, we imagine a date in March 2012, in the "300"/"Alice in Wonderland" slot would be a smart decision, although it would put it up against "Clash of the Titans 2."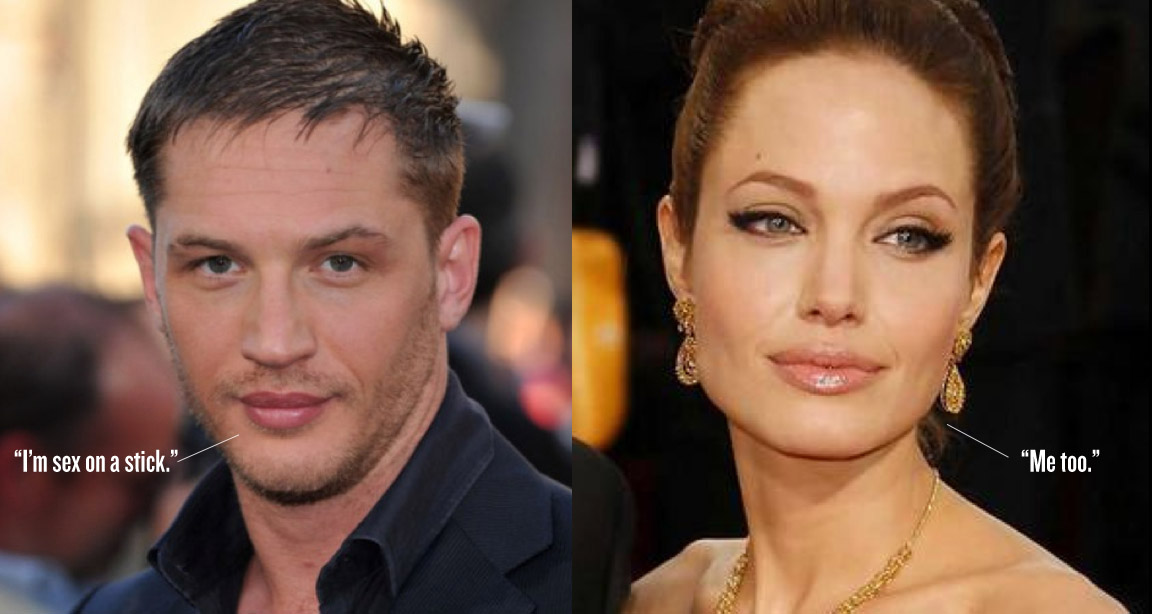 Source: The Playlist