Searching for a way to use a credit card so that it works for you and makes money? Hold on – we have something for you to offer. A travel credit card is a thing you will most likely be interested in. It is not an ordinary plastic that stores your money and is used for making purchases. A travel credit card is an instrument to earn you bonuses, travel miles, and other incentives while you are spending money. There's no marketing magic here. Let's understand how it works and how to get the most of it.
What Should You Know about Travel Credit Cards?
The special feature of travel credit cards is they are developed in a partnership with an airline company or any other organization. The main idea over the plastic is to make a card holder buy services/ goods from the bank partner. Of course, no one does it for free. So when buying anything from a partner organization, you receive incentives for that. The only condition to make this magic work is that you use a travel credit card when paying. To obtain this kind of plastic, you do not have to provide some special documents as best secured credit card for bad credit can be issued without you proving your credit history.
So let's see what are the practical benefits of travel credit cards? As additional incentives, banks use various bonus and partner programs:
● discounts from bank partners;
● individual card design;
● the calculation of bonuses (for example, travel miles) for making purchases;
● cashback feature – the bank partially returns to the account money you spend on purchases (from 1 to 10%);
● the program of free insurance when traveling abroad;
● payment for travel in public transport.
.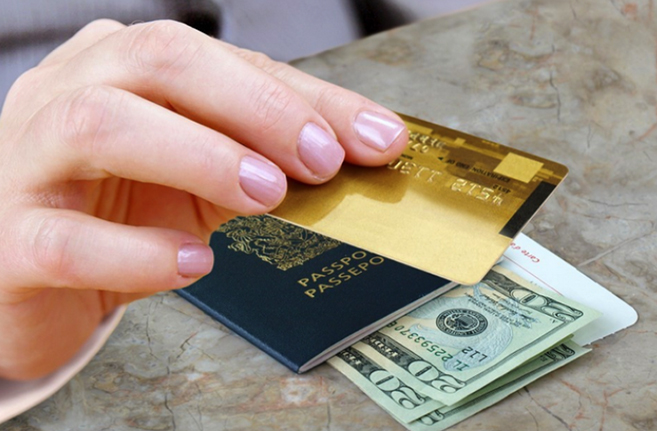 .
When it comes to using travel miles, you have also plenty of options here.
● You can spend miles purchasing services and goods from bank partners;
● With partner airlines, you can earn miles and then spend them on air tickets;
● Spend miles on your daily purchases;
● Pay for hotel reservation or car rental;
● You can also earn even more miles when making out insurance policies for cars or issuing a travel insurance;
● Do your usual shopping and use a travel credit card for payments;
● Use miles when paying for your favorite dishes.
That's a lot, agree? Of course, a list of how/ where to spend travel miles on varies a lot based on a card you are using and a bank that issued a plastic. That's why we strongly recommend you to clarify all the details of using a travel credit card with a bank representative. Otherwise, you risk expecting one thing and getting something different.