Sandy Noble created this truly ingenious drawing machine which he calls The Polargraph. I'm not exactly a technical whiz, but evidently with a couple motors, a sharpie, and a hanging weight you  can do some incredible things. Sandy had this to say about his creation:
This is a preview of a couple of machines I have built to do some drawings. I am preparing for a show in FRAMED Gallery (11b Gayfield Square, Edinburgh) running the 10th to the 17th of June 2011, so both of my machines are running hammer and tongs until then. They will be installed in the gallery for that week, and I'm also creating a site-specific giant polargraph machine, that is six metres wide. YES. More info on UpToMuch.co.uk
After watching Sandy's video below I realized how long these works take to print out (they're usually finished by the time he wakes up in the morning).  They have a very spider webbish quality to them as well which I really love. Check out some samples of his work below as well as his video showing his machine at work. You can also see one more of Sandy's videos on his Vimeo page.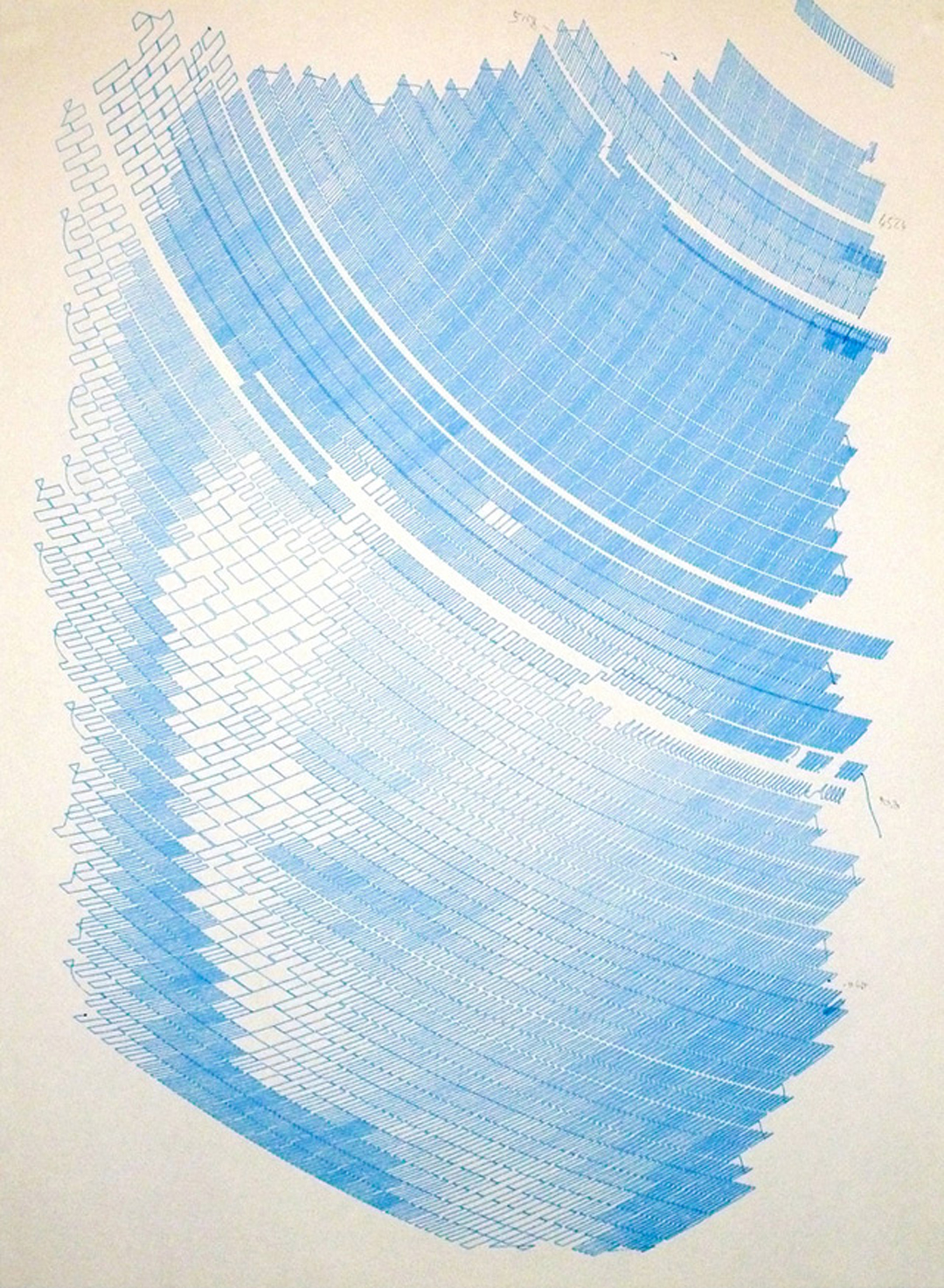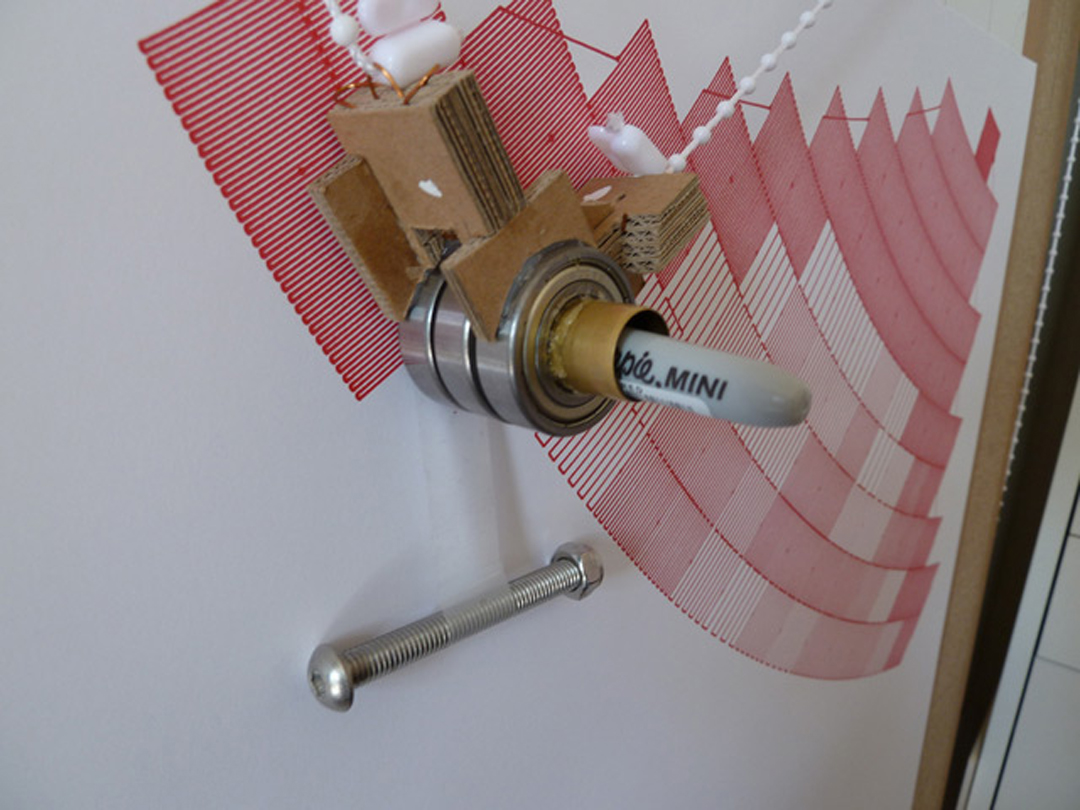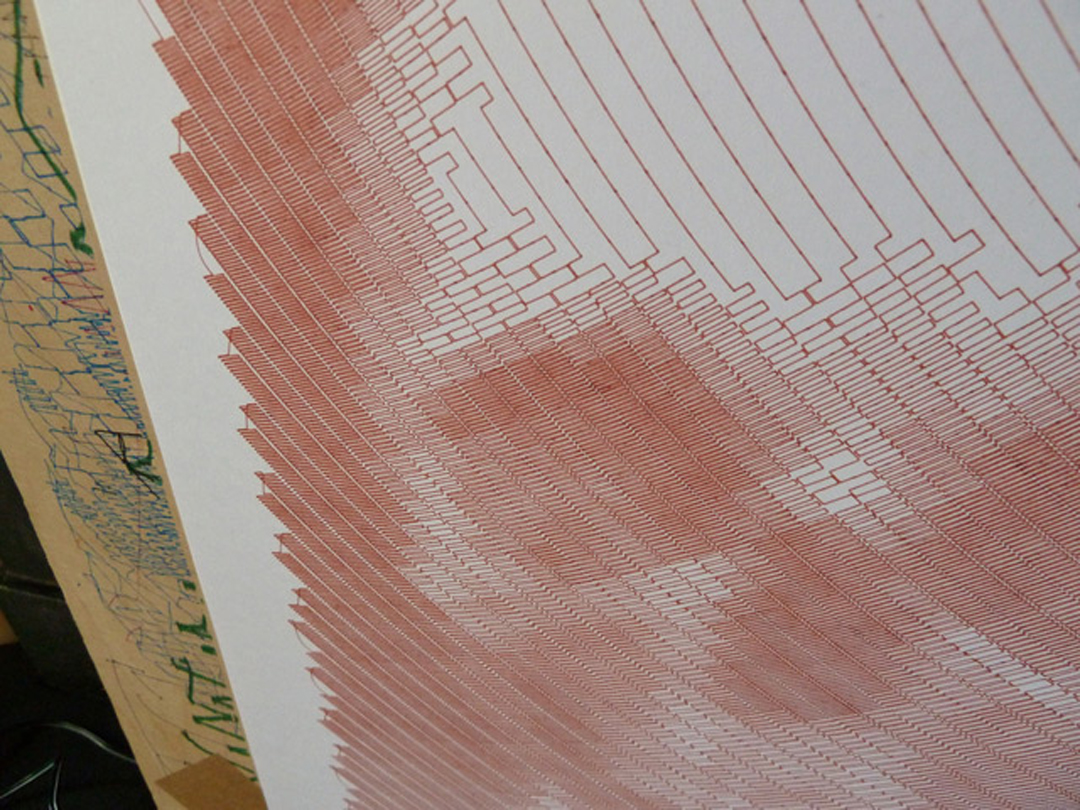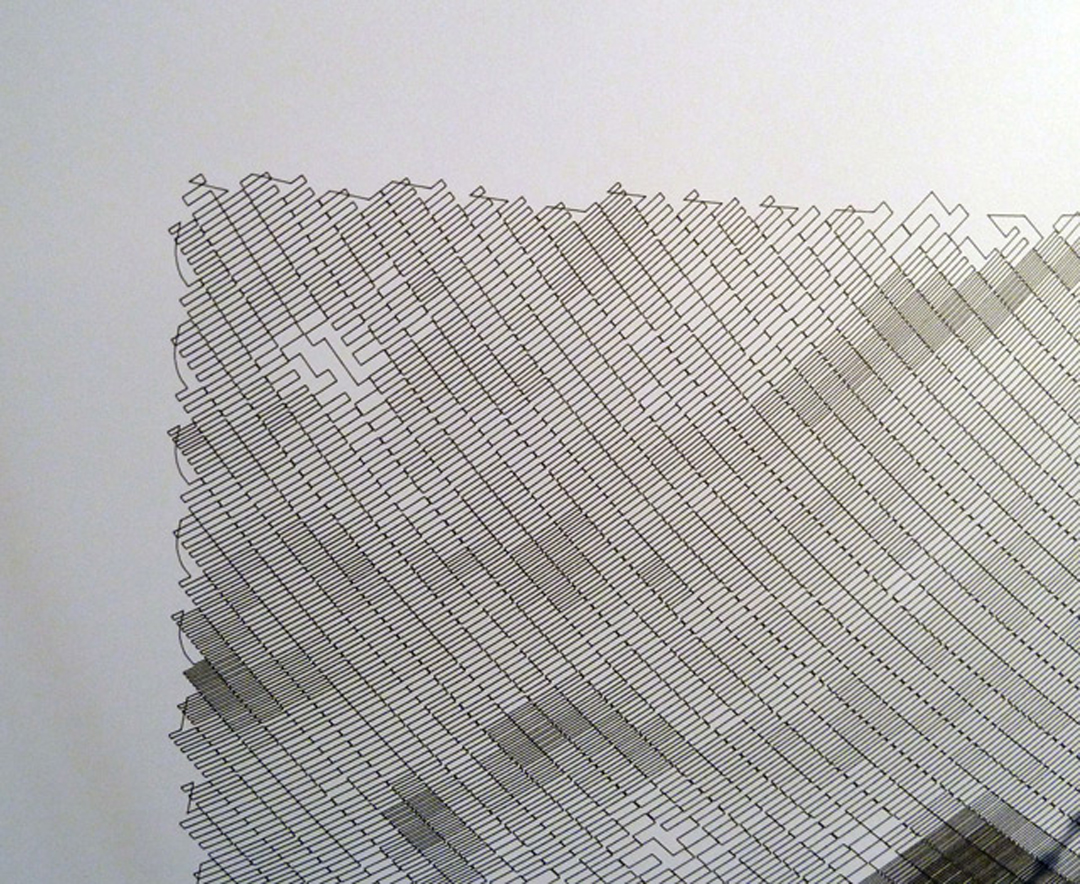 Source: Today And Tomorrow