I just came across this house in Portugal and was struck by how closely it resembles a design I've been slowly putting together in my head through the years.  My parents used to have about 250 acres in The Ottawa Valley (about 1.5 hours west of Ottawa) and the property was basically a giant hill (although we used to call it a mountain) and it overlooked the beatiful rolling hills of eastern Ontario.  Sadly, my folks moved up north and sold the site, but for some reason my mind continues to imagine one day building my dream house up there (about half way to be exact on a stunning limestone cliff that had a running stream behind and an almost infinite view out front).
The house in my head is a mental collage of many things (nothing actually drawn out as of yet), but when I saw these images of The Cerveira House something resonated inside me because the design matches up so closely with many parts of the dream house I'm putting together in my mind.  The designers of this house, dEMM Arquitectura (☝), somehow managed to do a brilliant job on the outside but the interiors are an absolute disaster and almost ruin the whole thing.  So I've chosen not to include them.
The residence is 6,500 sq.ft. and was designed as a weekend retreat.  If you want to see one more outside shot (and the craptastic interiors) just click HERE.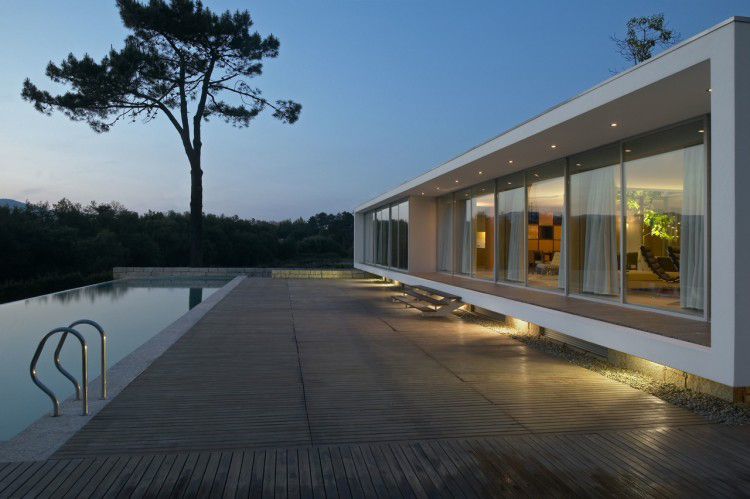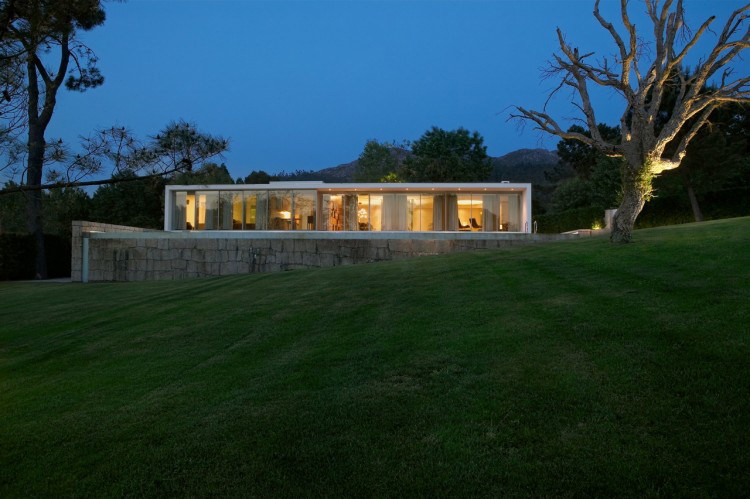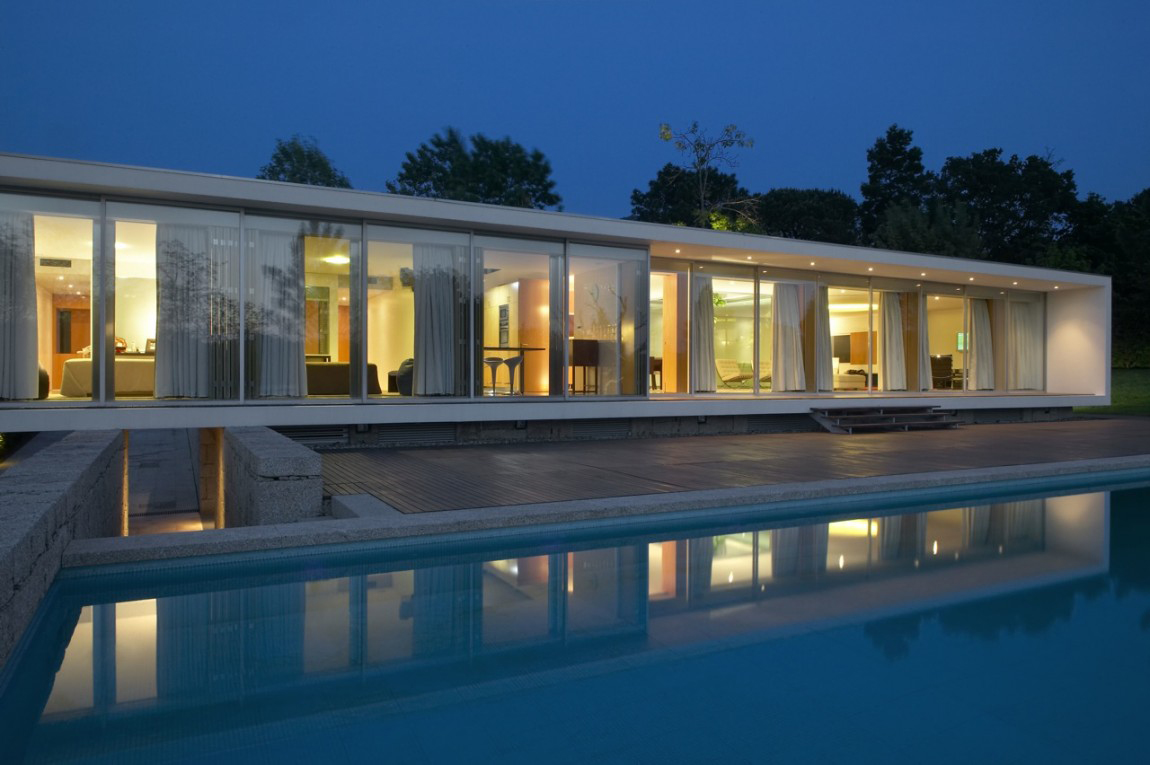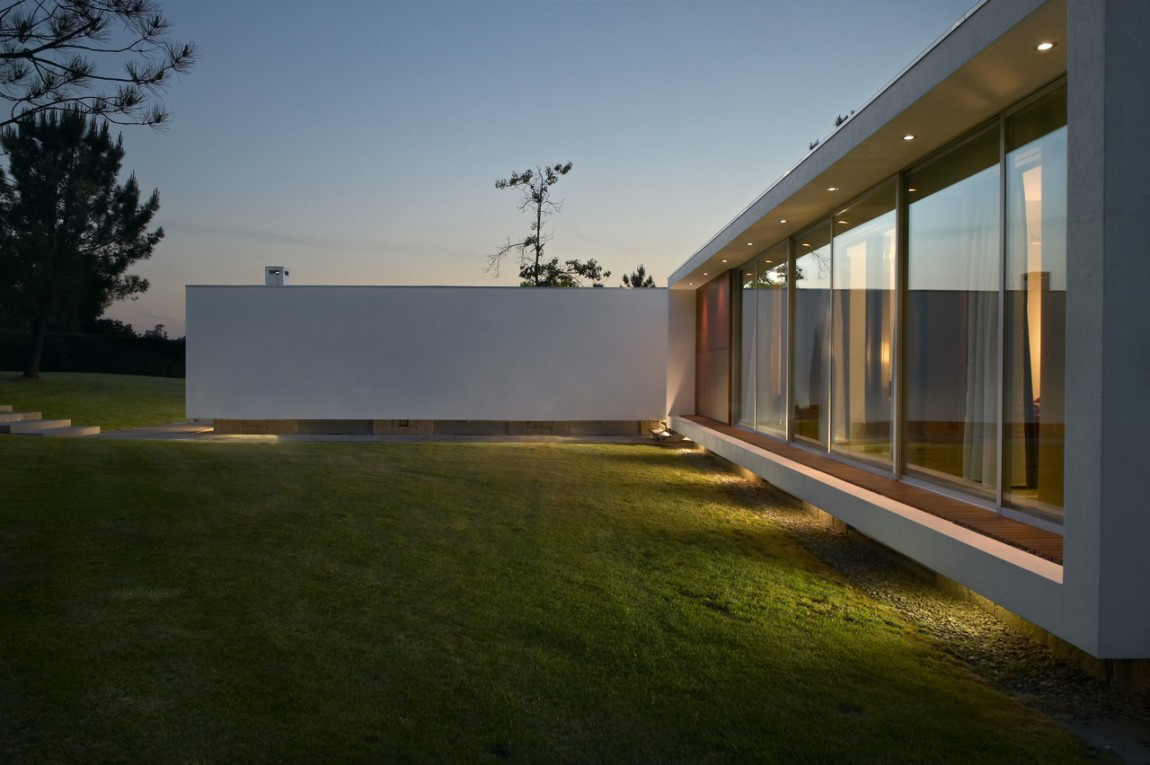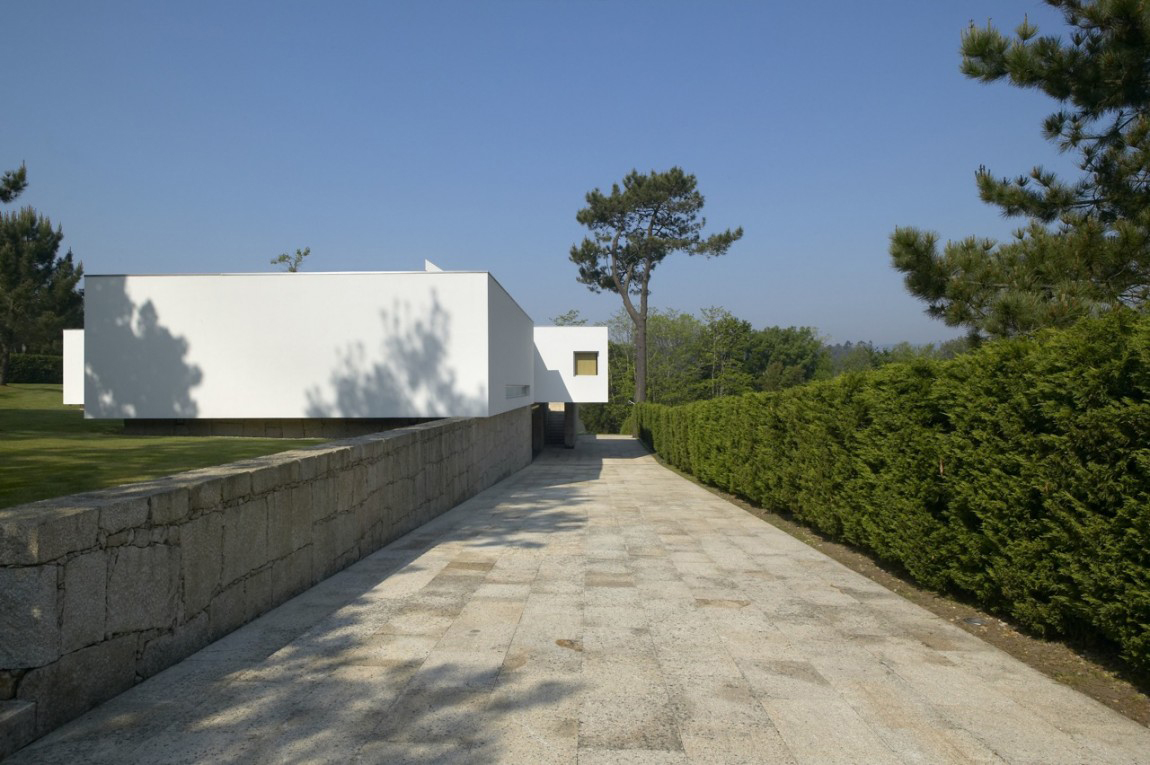 Source: Home DSGN via Materialicious