Social media has become a global medium for accessing loads of information in a blink of an eye. Various media platforms serve different purposes, such as video streaming, instant messaging, limitless music access, and photo sharing. One of the most popular platforms available worldwide is Instagram. This photo and video sharing social media application has millions of users who access and share photos and videos daily. It's used not only as an avenue to share day-to-day experiences, but also to market brands to reach a wider audience. It's a social media platform that benefits from using hashtags to spread relevant information to people who share the same interests. Maximizing exposure on social media has been easier, thanks to the use of hashtags. This trend helps users navigate through the ever-evolving world of social media flooded with millions of contents released every day.  
What Is A Hashtag?  
Hashtags are keywords attached to a post that help create more engagement and viewership. A hashtag begins with a "#" followed by a word or topic. On Instagram, hashtags are used to describe what a photo is about. Some examples of hashtags you can use under a post are #travel, #food, or #shoes. It's a more or less straightforward approach to labeling a post's content. Hashtags are also used amongst various social media platforms such as Twitter, YouTube, and Instagram. These act like keywords that help an audience access posts that are within their interests.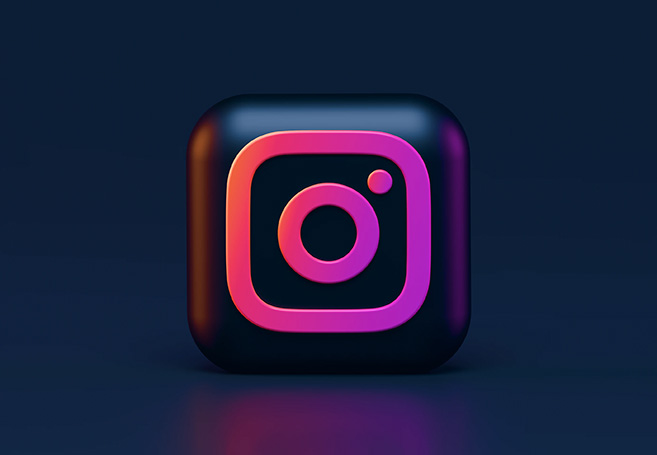 Using a hashtag for your Instagram photos can be beneficial for your profile. Here are the top 4 reasons you should include a hashtag on your Instagram posts.  
Instagram ranks second as the most used traditional social network, only behind Facebook, with millions of users logging in every day. The use of hashtags can help your post reach more people and be visible to a wider audience.  
A hashtag can help bring your posts to people with similar interests as the hashtag. For example, travel hashtags for photography like #travel and #travelphotography have millions of tagged photos. If you want to stand out, you should use various hashtags that can help gain your posts organic engagement.  
Organic engagements are authentic traffic by real people who show interest in your posts. Hashtags can attract people to follow your posts and like your page to get updates from the content you share. There's probably a hashtag for almost every kind of topic on Instagram. If you want your posts to be viewed by a diverse audience, you can use more hashtags every time on your photos.
Communication and Connection 
Social media helps connect people across the globe. Using popular hashtags with a large following can help you connect with people who share the same interests as you. A hashtag can make your posts and profile more memorable and unique. A well-curated post with a mixture of popular and unique hashtags has more potential to gain organic engagement.
However, remember that using popular hashtags isn't always a good thing. Common hashtags may have a considerable following, but it would also mean that your post can drown in all the other photos under the same category. If you're still building your profile, using 10 to 15 hashtags will be ideal with a mixture of popular hashtags and unique or more specific ones. 
 Instagram is also a useful marketing tool to reach a specific audience. If you're promoting your profile and photos as part of a brand, it'll be beneficial to add hashtags to your posts. This way, you're more likely to reach the target audience for each post and, in time, will build your brand's following. You're also more likely to get more engagements on each of your posts. More engagement means more people seeing your posts, more likes and more chances to be found by other users. 
Instagram has a tab that allows users to explore posts that share similarities with the profiles they follow. Using hashtags relevant to your brand will help bring your posts on the explore tab of users who follow similar accounts like yours.  
Most people use Instagram to document and share important moments in their lives. It's a platform to share not just information, but also entertainment. Sharing photos with hashtags is a good way to spread happiness and show other people a glimpse of your life. 
Sharing photos on Instagram is also a way to spread information and influence people to pay attention to current events or issues. Using hashtags when you post can be a meaningful way to encourage positivity and promote change, especially with topics relevant to you.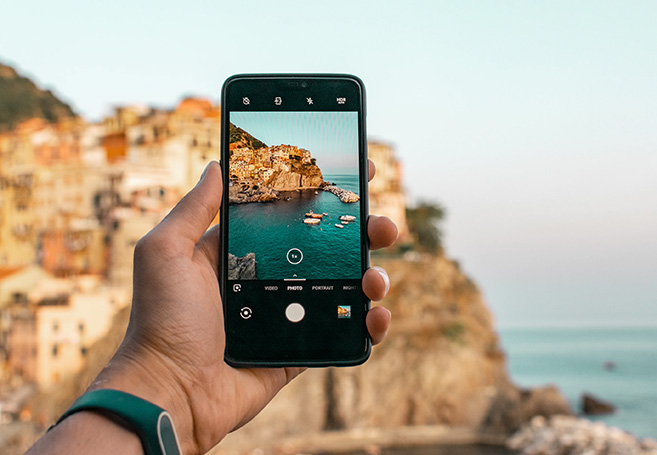 Conclusion 
Using hashtags on your Instagram photos is one of the most effective strategies to reach a wider audience. With hashtags, you cannot only share information, but also find posts by other individuals who share the same interests as you.  
Hashtags are powerful tools, not only on Instagram, but also on other social media platforms. When used correctly, these can open doors to more opportunities and connections. So, if you're planning on showing your photos to the world, consider using a hashtag on your photos before you hit upload.
Photo by Jakob Owens on Unsplash
Photo by Alexander Shatov on Unsplash
Photo by Dominik Dancs on Unsplash
.
.