The continuing spread of the new coronavirus, which is thought to have originated in the Chinese city of Wuhan in the Hubei province, is already having a seismic impact on the Chinese economy. Large swathes of mainland China have been in lockdown, with the public under strict instructions to stay indoors to prevent catching or spreading the virus further.
The world's second-largest economy almost came to a standstill for an entire fortnight, as the nation's top officials sought to come to terms with the coronavirus outbreak. Since then, businesses have been kept somewhat in the dark as to how and when to reopen their doors, with local governments being criticised for their muddled advice on how best to keep things moving responsibly.
Although some Chinese businesses and even larger corporations are desperate to get back to normal, the issue of staff shortages, disruption to regional transport networks, and a lack of medical supplies continue to leave many firms hamstrung.
Factory Output Still a Huge Issue
This is one of the main reasons why Morgan Stanley has predicted that China's growth in Q1 2020 could fall to as low as 3.5%, with factory production across the country still stunted and left firmly in limbo. The multinational investment bank has acknowledged that many production factories are back online, but the majority are only capable of operating at 30-50% output. Given that much of the global supply chain is heavily reliant on China's factories for the supply of everything from tech parts and road vehicles to textiles, the slowdown in the Far East will surely impair businesses in the western world from producing their goods to scale.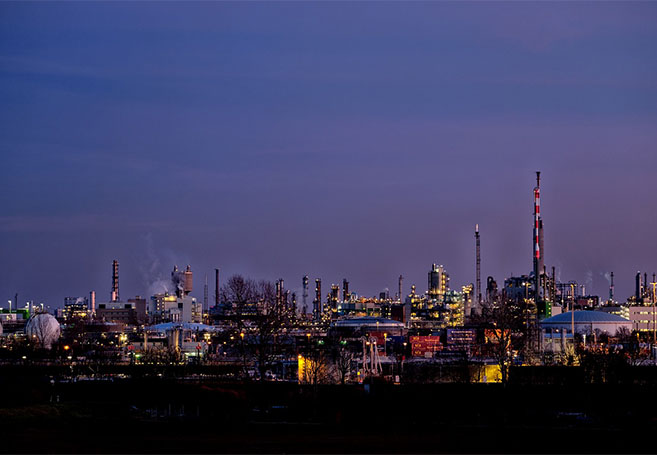 .
Morgan Stanley anticipates China's factory production to return to 80% levels of output by the end of February, with a view to returning to 100% by the end of next month. Their analysts base these percentages on the assumption that the Chinese government is successfully containing the coronavirus and preventing it from evolving into a global pandemic. However, they are acutely aware that their predicted "gradual normalisation" could quickly transition to a "scenario of extended disruption" should the virus continue to spread.
Those interested in HSI index trading, which is an indices barometer of China's biggest companies traded on the Hong Kong Exchange, will note that the Hang Seng Index (HSI) gained 0.5% in a single day this week. That was due to steady improvements in the markets for heavyweight Chinese stocks, such as the China Construction Bank and Tencent Holdings, which were encouraged by talk of policy support from Beijing to counteract the economic shockwaves of the coronavirus outbreak. It's clear that Beijing will do everything in its power to keep the country's biggest businesses on an even keel, with a loosening of policies, like the People's Bank of China's recent cutting of its medium-term lending rate, certain to be more frequent.
Recessions May Bite Outside of China First
Even if China doesn't enter a recession because of the new coronavirus, several of its neighbours could do so instead. Japan, which ranks third behind China and the US as one of the world's biggest economies, contracted by 1.6% in Q4 2019, and the logistical and health issues surrounding coronavirus are almost certain to see their gross domestic product (GDP) fall further in Q1 2020, plunging Japan into recession. Neighbouring Singapore has also reduced its growth and export forecasts for 2020, with the Lion City's Prime Minister, Lee Hsien Loong, admitting that the state's GDP could be as low as negative 0.5%.
Even fragile European economies like Germany are anticipating a fiscal fall-out from the coronavirus outbreak. The German economy delivered zero economic growth in Q4 2019, with the country bracing itself for a difficult 2020 before the revelation of the coronavirus outbreak. With Germany heavily reliant on receiving a high volume of exports from Chinese factories, any delay in the Far East is almost certain to rebound in the German manufacturing industry, heightening the risk of successive sectors of contraction.
In fact, across the entire eurozone, the economic picture looked bleak at the end of 2019. Eurozone GDP rose by just 0.1% in Q4 2019, but the coronavirus outbreak means that Q1 2020 will be something of a write-off across western Europe, with fingers and toes crossed for evasive action to put a lid on the coronavirus and get output back to normal.
Creative commons photo sources: Unsplash and Pixabay
.
.