Although the dinosaur resurrection story of Jurassic Park is one of fiction, the concept of a tropical island scientific research center is very much a reality. One such place is Barro Colorado Island, located about 35 km northwest of Panama. The island was created in 1913 when the Chagres River was dammed and the manmade Gatun Lake was formed. On April 17, 1923 the island was set aside as a nature reserve, and the Smithsonian Tropical Research Institute (STRI) has had a permanent research center on the island ever since, dedicated to studying rainforest ecosystems. "It has served no purpose other than research, attracting scientists since the first crude huts and labs were built in 1923," writes CBS News. "Nowhere on Earth is there more complete research data on tropical forests." CBS This Morning's Major Garrett was given a tour of Barro Colorado Island and you can watch it in full above. To enter the world of the Smithsonian Tropical Research Institute be sure to visit STRI.si.edu.
SEE ALSO: Researchers Nearly 100% Certain That Giant Pterosaurs Exist In Papua, New Guinea
SEE ALSO: Harvard And Smithsonian Astrophysicists Build Stunning 3D Map Of The Local Universe
SEE ALSO: Renowned Paleontologist & Inspiration For "Jurassic Park" Says We'll Having Living Dinos In 5 Years
.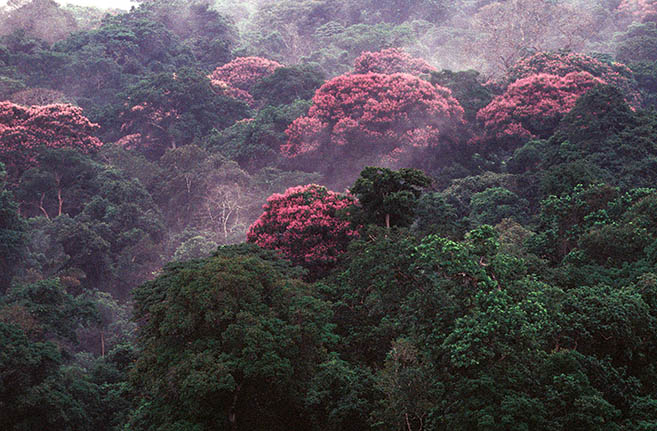 Photo by Marcos Guerra, Smithsonian Tropical Research Institute