Tilda Swinton and her (gorgeous) boyfriend, painter Sandro Kopp, recently invited 20 lucky guests to the tiny tropical fantasy island of Soneva Fushi in the Maldives, the paradise cluster of islands 500 miles southwest from the coast of India.  The motley mix of inspired minds included: astronaut Buzz Aldrin, REM founder Michael Stipe, Natasha Khan, Haider Ackermann, Swinton's I Am Love co-star Waris Ahluwalia, photographer Ryan McGinley, and many more.  The invitees were treated to 5 days of relaxation, sunshine, and good times, as well as a feast of culture, creativity, and connection.  Tilda Swinton explains in her own words what inspired the nature retreat:
TILDA SWINTON (January 2014): "In Ayurvedic teaching there are five elements; air, fire, water, earth and SPACE. Space, not just the gap between other things, the cement between the bricks in life, is a brick in its own right, and an essential one. This concept was only brought to my attention recently, although I realize I have been feeling my way towards it for a while.  
Since 2008, I have been proud to be involved — with a variety of blessed collaborators — in setting up a series of events, two in the Highlands of Scotland where I live, one in Beijing and also one in Thailand. Each one is preemptively unique and intended to be unrepeated. Happenings, drawing together elements — either randomly by setting an open invitation or by curating a specific group of participants — to inspire a particular kind of atmosphere conducive to tickling up the kind of space we otherwise find it difficult to catch.
 I recognize that these events are somehow chapters in one long rambling experiment spilling out of my own head, happily met by my playmates—principally and throughout, my sweetheart Sandro Kopp, in Scotland and China, my pal Mark Cousins and the wonderful Apichatpong Weerasethakul for our Film on the Rocks adventure on Yao Noi in 2011.
What started with the idea of a film festival in Nairn, with the Ballerina Ballroom Cinema of Dreams — free entrance for home-baking and costume appropriate to the film, bean bags and deck chairs, pre-screening rock-out dancing — became within the course of one baptismal day a community project, a social intervention, something more about the collaborative experience than the programming of a few film titles could ever hope to reach. The following year, A Pilgrimage involved forty dedicated 'Pilgrims' — and many more along the road — pulling our 43-ton mobile cinema across the Highlands and forging the joy experiment further.
 
Curating the latest adventure in this line this last December, our Gathering on Soneva Fushi was primarily a curation of people, and laying on a treasure hunt. Putting down a trail of breadcrumbs in the forest, the first of which was the letter of invitation we sent them, suggesting a long journey to a pocket idyll, we invited a group of 20 fellow artists to gather on this magical island in the Maldives to kick back, show films, shoot the breeze, make new alliances, create a piece of work together, be barefoot, snorkel, explore, discover, sleep, eat and dance. Nothing was asked of participants but that they come with open hearts and minds bring with them one item — their 'Message in a Bottle' — a film, a book, a poem, a song, a drawing, a story, an object to share with the group and leave as a gift to the island when they go. 
 
Each day had an elemental theme as a basic guiding principle for this unfolding treasure hunt: Space, Land, Us, Sea and Air. Over the course of these days we completed the specially designed 'Eye' mosaic at the heart of the cinema, as an exercise in communal creation for the group and as a permanent gift to the island from the artists. There were discussions, exchanges of ideas, drawing on the refreshment of shared experience. We were treated to a presentation by Buzz Aldrin and a tour of Soneva Fushi's eco centre: an extraordinary example of effective waste management and the resort's pioneering work in the field of responsible tourism. All of us being participants meant that we shared the curation of our nightly cinema screenings.
Our Gathering only existed because Soneva Fushi, created by the truly generous and inspired hands of Sonu Shivdasani and Eva Malström, is a territory specifically designed according to the precepts of slow life, providing the greatest and simplest of all modern luxuries: peace, ease, communion, awareness, responsibility, joy.
What started seven years ago as a cinema-centered concept has grown through the looking glass into a transformative kind of magic carpet ride: anchored not in the virtual, but in the lived experience, shared and authentic and present. Ramshackle rocks to ramshackle rolls, via a slow boat to China to the barefoot tropical island paradise. Onwards. Watch this Space. Keep looking up. Mind the gap."
.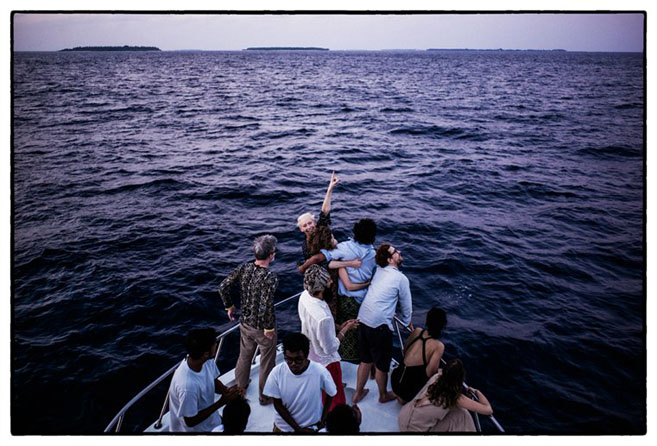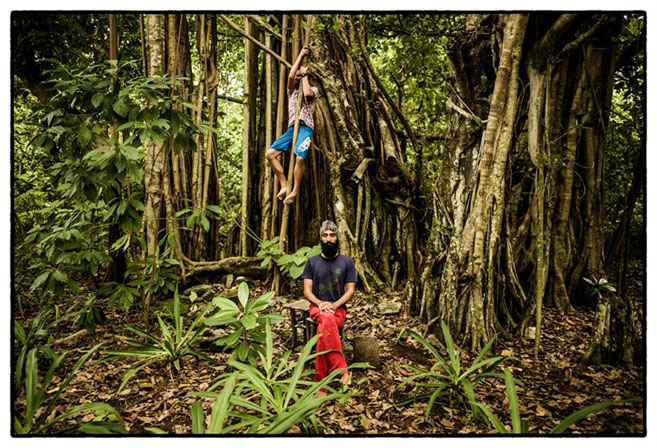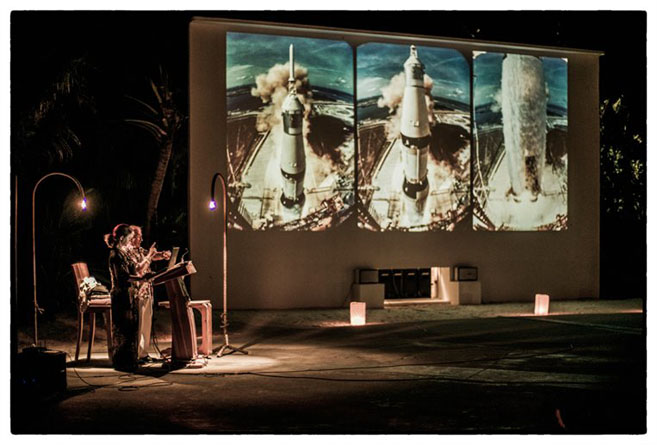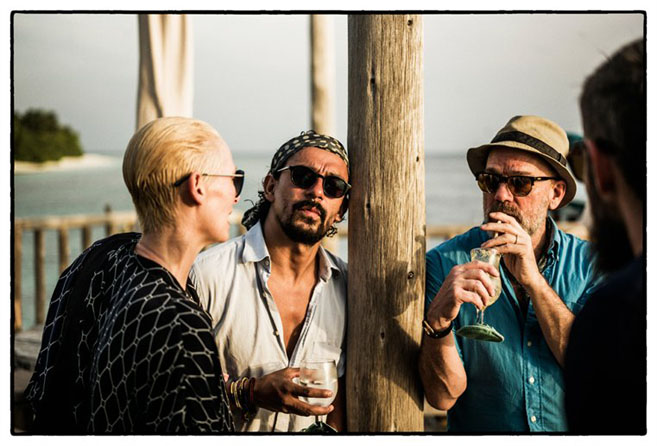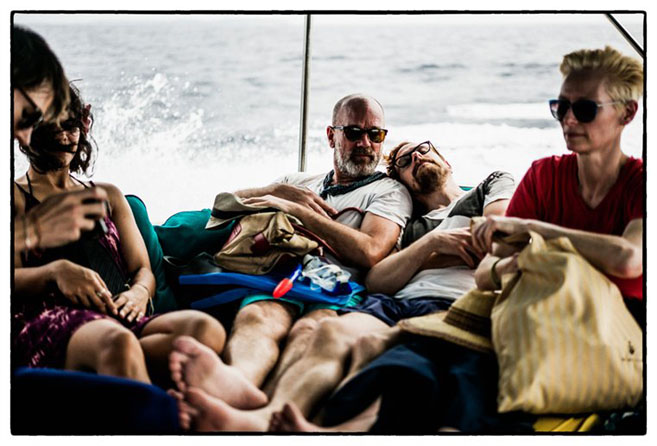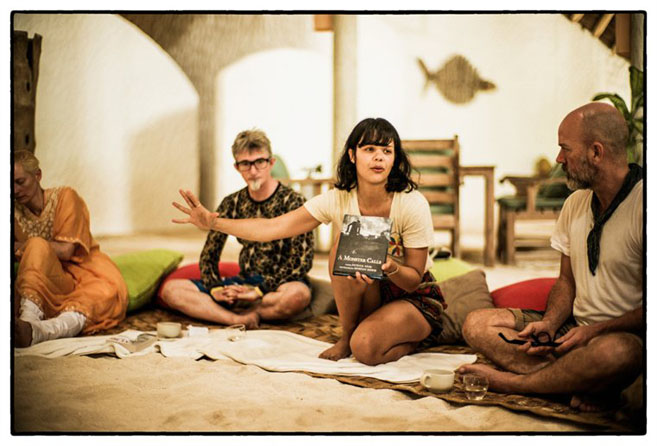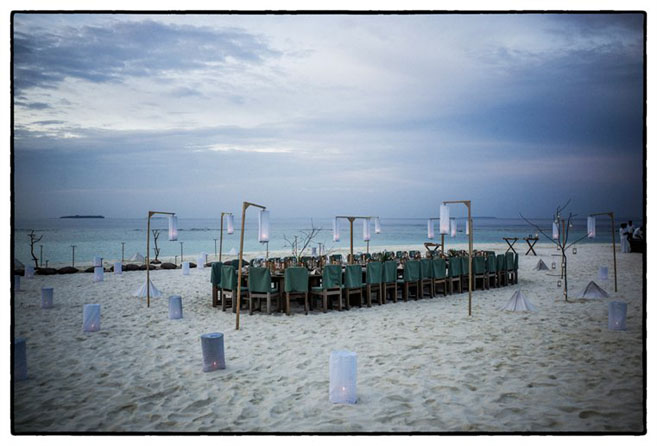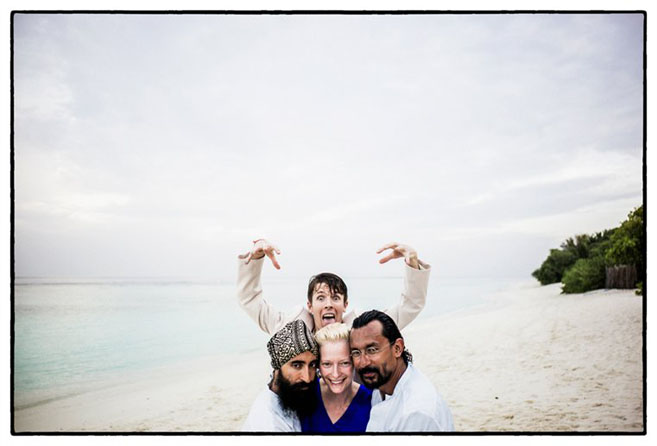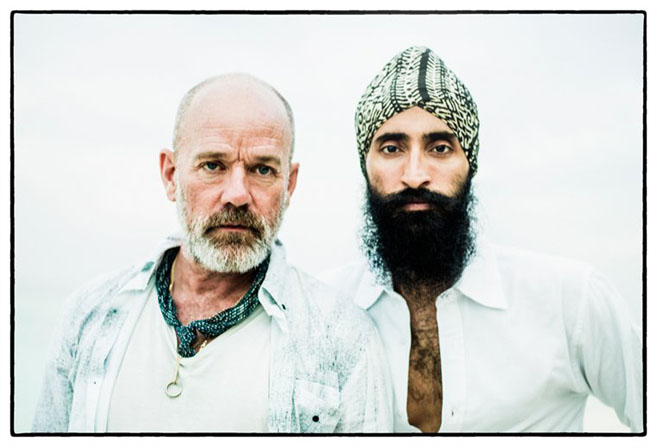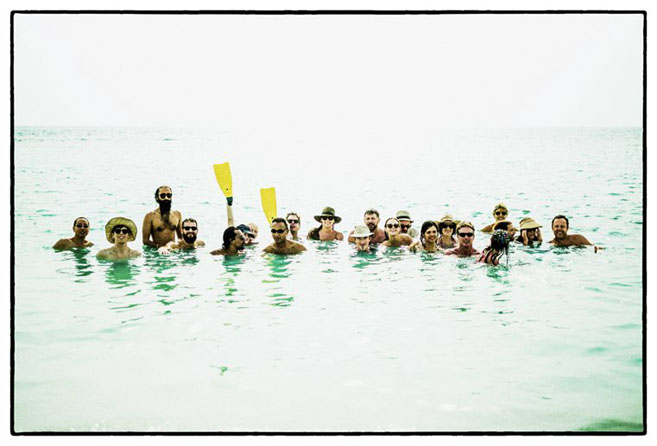 Source (All photos courtesy of photographer Ruediger Glatz)