BLOOD ORANGE (a.k.a. Devonté "Dev" Hynes) is one of the busiest producers in music today.  I first fell in love with his music when released his brilliant video for "Champagne Coast" back in April 2012.  Then I fell in love with him all over again a month ago when I became obsessed with the trailer for Gia Coppola's upcoming film PALO ALTO  (based on a book of short stories written by James Franco) for which he is scoring the original soundtrack.  The second half of the trailer features one of his gorgeous (although not-yet-released) tracks which I couldn't get out of my head for days.  And if that's not enough, BLOOD ORANGE produced SOLANGE's latest single "Lovers In The Parking Lot" in mid-September and it's — of course — brilliant.
Now he's focused on releasing his highly anticipated new album Cupid Deluxe which is set to come out on November 12th.  We got our very first look at the album when he released the first single "Chamakay" in early September.  Not only is the song stunning, the video itself is something to behold as well since it tells the story of Hynes' recent trip to Georgetown, Guyana on the northern coast of South America, where he pays a visit to his mother's home town.  His mom hasn't been back to Guyana for 30 years now (three years before Hynes was even born), and the visit was a personal one to say the least — culminating in Hynes' meeting up with his 92-year-old grandfather for the very first time.  It's a beautiful song made even more beautiful by the touching backstory that comes with the video (which you can watch below).
"Chamakay" is the opening song on the album, and yesterday BLOOD ORANGE opened a YouTube stream of Cupid Deluxe which you can listen/watch above.  In less than 24 hours Cupid Deluxe has already become one of my favorite albums of 2013.  But as I was enjoying listening to it yesterday, there was small part of me that kept anticipating the song from the PALO ALTO trailer; however, that moment did not come.  I was a little bit miffed because I have been waiting so patiently for it, and I thought it was definitely going to be on the album.  I tweeted this to BLOOD ORANGE yesterday, never expecting him to reply back — but he did!  In less than 30 seconds he let me know the song in the PALO ALTO trailer will be featured on the film's soundtrack when it's eventually released.  Now I'm in love with him more than ever.
You can pre-order your own copy of Cupid Deluxe on iTunes, and for all things BLOOD ORANGE be sure to follow him on Facebook, Twitter, Tumblr, and Soundcloud.  You can also visit his home label at Domino Records for all the latest updates.
.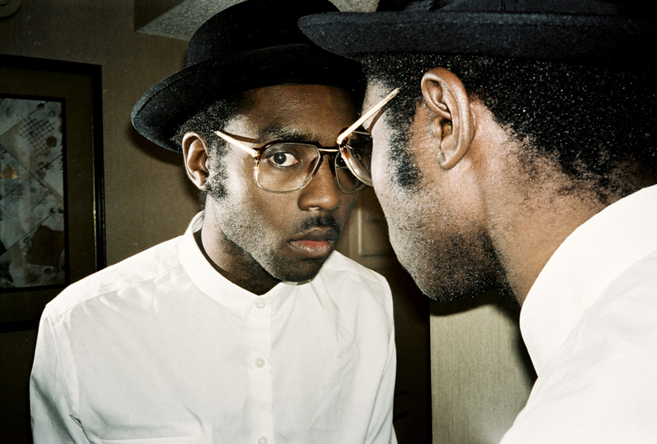 Hey @devhynes already one of my favorite albums of 2013!!! One question: I thought the song from PALO ALTO trailer was going to be on it :(

— FEELguide (@FEELguide) November 5, 2013
@FEELguide it's on the soundtrack dawg, which is a whole new album of new music for the film. Hold tight bb !

— Devonté Hynes (@devhynes) November 5, 2013