Active Child's debut full length You Are All I See is about to get its own "deluxe" reissue in the coming days via Vagrant.  Not surprising considering it has pretty much blown everyone away.  The latest glowing review (to put it mildly) comes from Drowned In Sound which writes:
Made up of a collection of moments, each one possessed of the purity and sparkle of expensive diamonds, You Are All I See may be slight and one-note, but its one idea is executed to perfection: the idea of perfection itself. Be it the perfect female form or the perfect sunrise, the perfect kiss on the perfect jaw line, or even (as on 'Johnny Belinda') the perfect sinfulness of infidelity. Or when combined – the perfect woman, desired as she sleeps through the perfect sunrise, as concerns 'See Thru Eyes'. Wherein with his cherubic voice in full song, Grossi harks "Her body glistened in the morning light", the seriously amorous synth notes moving across the ear like lens glare. You Are All I See is all about the shimmer, as if rather than playing with cutting edge tech Grossi's touch is so deft, and the sound so seemingly in tune with the natural world, he somehow is able to play with light.  (Read the entire review at Drowned In Sound). 
The man behind Active Child, Pat Grossi, is a classically trained musician, choir singer, and harpist, and his trademark harp compositions are not only gorgeous when you listen to the digital album, they're thoroughly spellbinding when you hear him perform live.  I recently saw his performance at Montreal's Casa del Popolo and I got the chills more times than I can even count.  One more wave of goosebumps and I think I would have been levitating off the floor.  Just this week Active Child released a brand new track which you will find on the deluxe version of You Are All I See when it comes out soon.  Entitled "Diamond Hearts", it's definitely a more up-beat addition to the album's range and — as usual — will sound brilliant if you are lucky enough to catch him as the opening act on M83's North American tour.  For all of Active Child's tour dates with M83 CLICK HERE, and be sure to visit his website at ActiveChildMusic.com.  For all things M83 simply head over to iLoveM83.com.
SEE ALSO: My Night With Active Child, Com Truise, And Chad Valley
SEE ALSO: Active Child Gives A Shout Out To A Gorgeous Fan-Made Video 
SEE ALSO: Active Child's "You Are All I See" Is So Damn Good I'm Half Speechless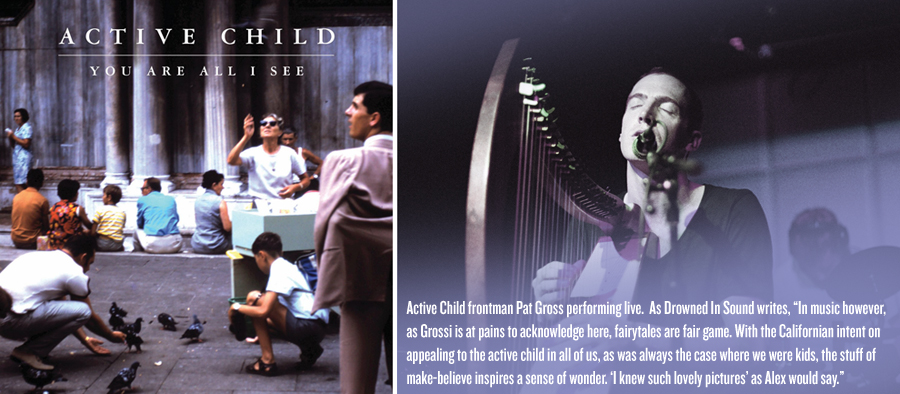 Source: OLDWAVER