Via SLOW HANDS on Facebook  ☛  One of the main proponents of the current slow-mo and sultry house revolution, SLOW HANDS (a.k.a. Ryan Cavanagh) is an organic specialist. His rich yet languid style bares all the hallmarks of the classical and compositional training he has had, whilst everything from jazz to blues to trippy electronica inform the New Yorker's well honed production palette.  Having emerged on the now landmark Significant Others EP (with his track "Fast Tongue" released by inimitable New York stable Wolf + Lamb in 2009) he's gone on to thread sunny melodies and steamy bass lines for More or Less as well as Gadi's boutique, vinyl-only label Double Standards; Permanent Vacation and more.
There have been remixes and high-profile covers (Sade's "Sweetest Taboo") along the way, too, whilst dance floors across the world have all fallen under his charmingly seductive spell. Of course, Wolf + Lamb's legendary Marcy Hotel is one of those places, and has been since the start, whilst SLOW HANDS is also resident DJ for boutique NYC promotion and web-zine, Autobrennt.  "The thinking is to always do something as different and musical as possible" says Ryan of the sounds he has been making – in various forms – since being a child. Aiming to elevate electronic music to wholly new and rewarding creative planes with his approach to writing songs, not tracks, Ryan continues: "I want my music to be made for all places, and atmospheres."
SLOW HANDS is about emotion, about warmth, about creative freedom. He makes music that gets you thinking and feeling as much as dancing, and also does so alongside friend John Paul Jones (Tom Croose) as Worst Friends, and friend Nick Dalagelis (One of Them) as Male Madame. So, too, will the future see him develop his live set. However you digest him, then, you'll do so with a smile on your face and a glow in your heart.  You can follow SLOW HANDS on Facebook, Soundcloud, and Autobrennt.
The following four mixes are: 1) "Time Out New York" Mix,  2) FABRIC Exclusive Mix,  3) "Gary Springs Hunting Club Podcast", and 4) the "Trace A Line" Podcast.  Enjoy!  You can listen to a whole lot more of SLOW HANDS' mixes and tracks on his Soundcloud page linked above.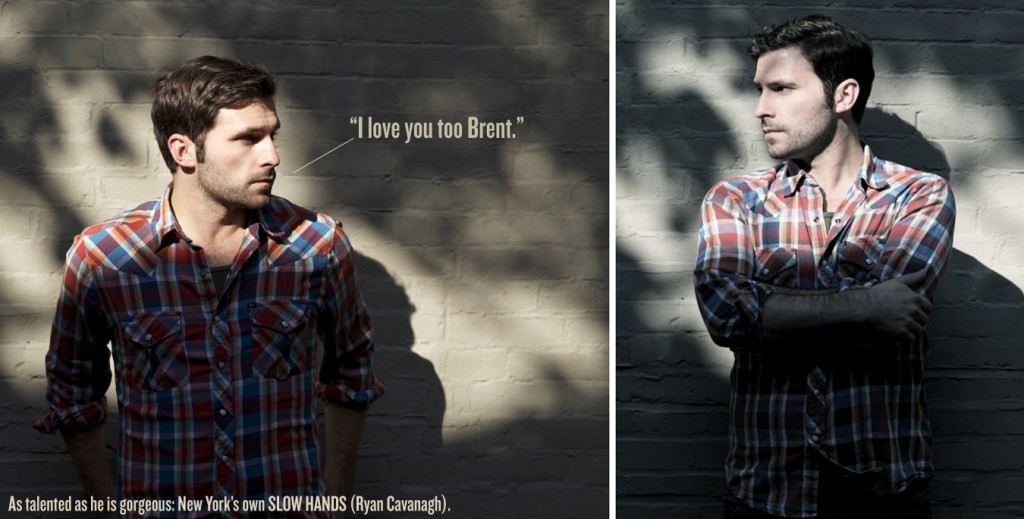 Source: SLOW HANDS on Facebook