CNN's Dr. Sanjay Gupta is airing a special this weekend on his program Sanjay Gupta M.D. about the fascinating early history of cocaine in the late 1800s.  I was blown away to discover just how prevalent this drug was all the way back then, but even more shocked to learn about Sigmund Freud's rampant personal use of the drug as well as his over-prescription of the drug to his patients.  Here is an excerpt from an article related to the CNN special:
… In the early 1880s, pharmaceutical houses touted it as a cure for everything from morphine addiction and depression to dyspepsia and fatigue. It was widely available in tonics, powders, wines and soft drinks before its mass consumption created a cadre of raging addicts demanding medical attention. One of cocaine's leading medical advocates was a struggling Viennese neurologist named Sigmund Freud. He began studying cocaine's effects in 1884, and his clinical notebooks amply demonstrate that his favorite experimental subject was himself.
… Freud, in essence, transformed his highly functioning, albeit opiate-dependent, friend into an addled cocaine and morphine addict who was dead seven years later at age 45. One would think that this episode would have soured Freud on the drug. Yet like most humans ensnared by cocaine's addictive grip, for the next 12 years, he continued to sing its praises and consumed a great deal of cocaine to quell his physical aches and mental anxieties. In a perverse way, Freud loved how cocaine made him talk endlessly about memories and experiences he previously thought were locked in his brain for no one to hear, let alone judge.
… Like so many others, Freud suffered from the most maddening symptom of addiction: the stealthy process by which the addict's mind conspires to convince that nothing, nothing at all, is askew or dangerous about something that most decidedly is. Indeed, if one set out to design addiction as an implacable disease, he would be hard pressed to come up with a more diabolical symptom than denial, the need to lead a double life – feeding the addiction in private while struggling to starve, or at least conceal, it in public for long periods of time.
You can read the full article at CNN, and be sure to tune into Sanjay Gupta M.D. airing Saturdays and Sundays at 7:00am EST.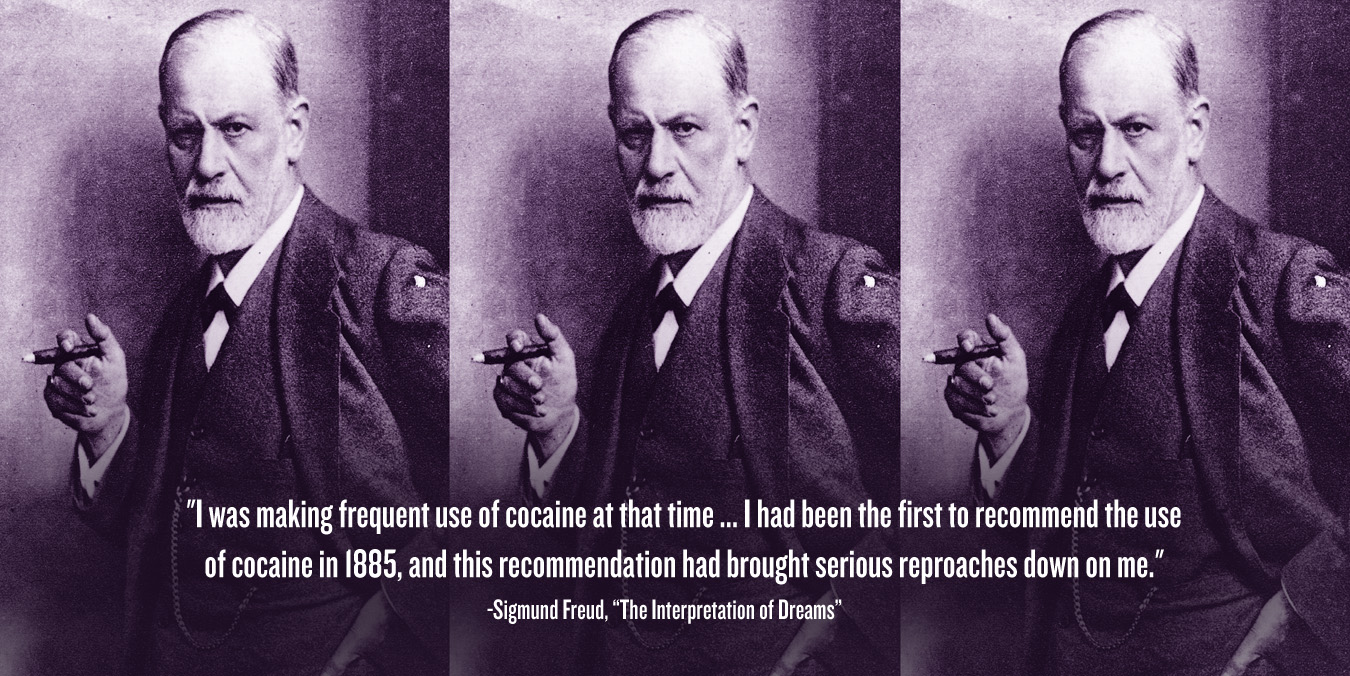 Source: CNN