This afternoon, Forbes posted a story on Charlie Sheen's new television deal being brokered by Lionsgate, and is speculating that Sheen could very well be close to an income that he could have only dreamed about during his run as the lead on Two And A Half Men. Lionsgate is overseeing Charlie's return to television with a sitcom loosely based on the 2003 movie Anger Management which starred Adam Sandler and Jack Nicholson.  The following is an excerpt from their report:
The show will be produced by Debmar-Mercury , the company behindTyler Perry's TV empire which includes the shows House of Payne andMeet the Browns.    Like Perry, Charlie Sheen will have an ownership stake in the new show. According to Deadline Hollywood,   Sheen can expect a 10-episode order followed by a 90-episode pickup depending on the ratings. If the new show is a massive hit, Sheen could see his earnings creep back up toward what he was bringing in on Two and a Half Men. We estimate Sheen earned $40 million between May 2010 and May 2011. Tyler Perry, on the other hand, earned $130 million. Of course Perry is also a movie-making machine churning out at least one film per year and he has a significant ownership stake in those films as well. But he earns a good portion of his money from TV even though his shows air on TBS. If Sheen's show gets picked up by a network, the ratings could vastly outperform Perry's ratings which means that after a few years, it would not be a stretch for Sheen to be earning upward of $40 million per year again (including what he still gets off of Two and a Half Men residuals).
To read the full story be sure to visit Forbes. I'm rooting for you Charlie!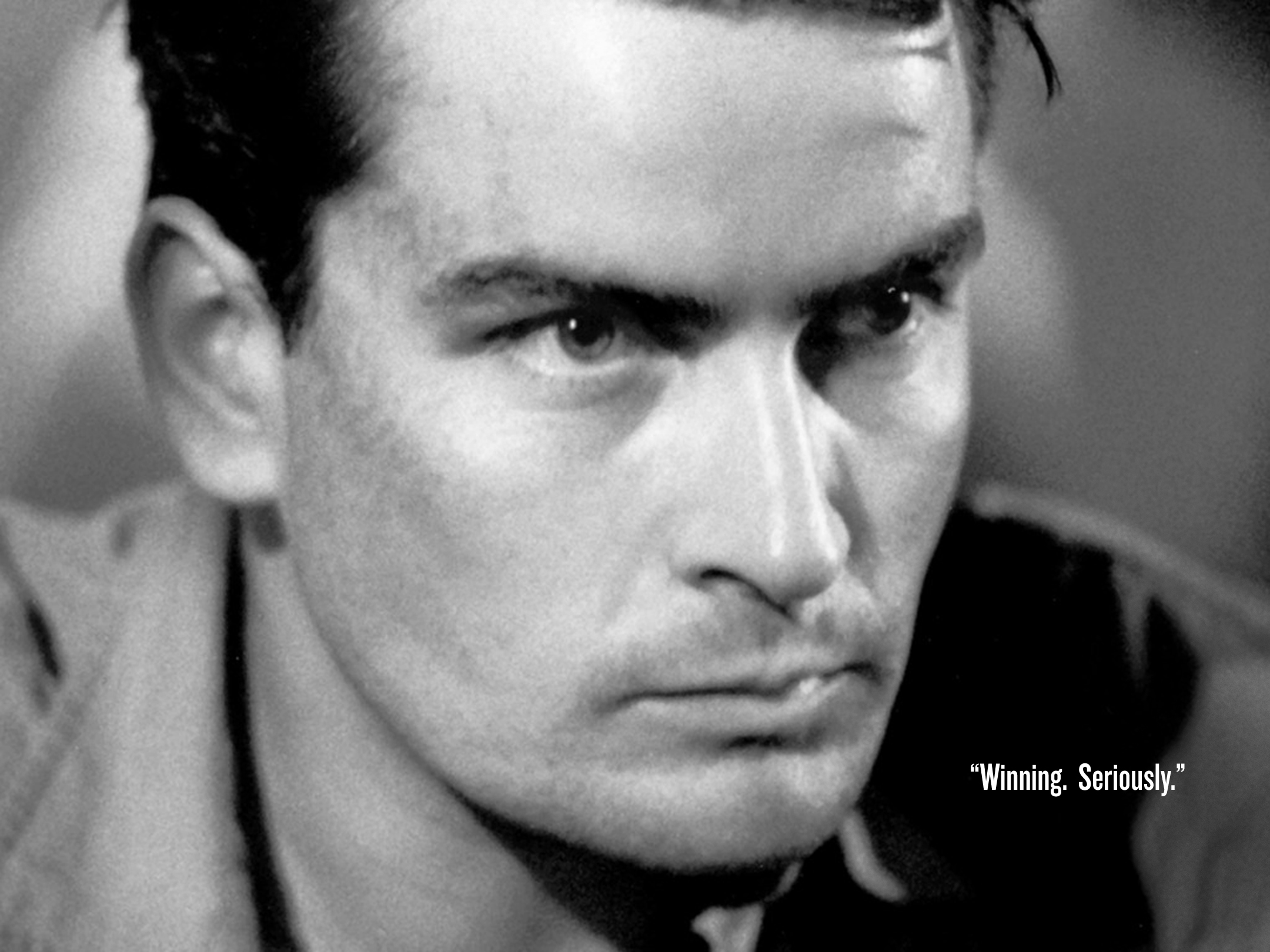 Source: Forbes