Miranda July is a filmmaker, artist, and writer. Her videos, performances, and web-based projects have been presented at sites such as the Museum of Modern Art, the Guggenheim Museum and in two Whitney Biennials. July wrote, directed and starred in her first feature-length film,  Me and You and Everyone We Know (2005), which won a special jury prize at the Sundance Film Festival and four prizes at the Cannes Film Festival, including the Camera d'Or. Her fiction has appeared in The Paris Review, Harper's, and The New Yorker; her collection of stories, "No One Belongs Here More Than You" (Scribner, 2007), won the Frank O'Connor International Short Story Award and has been published in twenty countries. July's widely acclaimed participatory website,  LearningToLoveYouMore, was a joint creation with artist Harrell Fletcher and a companion book was published in 2007 (Prestel); the work is now in collection of The San Francisco Museum of Modern Art. Eleven Heavy Things, an interactive sculpture garden she designed for the 2009 Venice Biennale, was on view in Union Square in New York in the summer of 2010. Raised in Berkeley, California, she currently lives in the Silverlake area of Los Angeles with her husband, Beginners director Mike Mills.  Last Thursday The New York Times published this feature profile of Miranda in conjunction with the upcoming release of her much anticipated new film The Future, the story of a couple who decides to adopt a stray cat which results in a radical change in their perspective on life, literally altering the course of time and space and testing their faith in each other and themselves.  The following is an excerpt from The New York Times:
But is Miranda July the archenemy of seriousness? She has an affinity for surface detail, like the childlike scrawl on her sculptures that appeared in the Venice Biennale or the matching haircuts of her two main characters in "The Future." But unlike certain directors who fixate on marginalia, creating art in which the engraving on a character's belt buckle takes precedence over the story, July's seemingly superficial gestures service something greater: a pulsing emotional center. It's odd that she has come to represent, for some, a kind of soulless hipster cool, because in July's work, nobody is cool. There's no irony to it, no insider wink. Her characters are ordinary people whose lives don't normally invite investigation. So her project is the opposite of hipster exclusion: her work is desperate to bring people together, forcing them into a kind of fellow feeling. She's unrelentingly sincere, and maybe that sincerity makes her difficult to bear. It also might make her culturally essential.
… The midlife crisis is usually a male response to mortality terror, but in "The Future," it's July's character, Sophie, who takes up with a single dad, leaving her bohemian surroundings for an affair in a nice house in the suburbs. For July, the story of a woman fleeing her life was a personal purging. "I think I was afraid; I was committing to someone forever," she says. "That [idea] that you might just defect from your life, I've been carrying around for so long. You don't want that to be a constant threat. So I think I was like: O.K., what would happen? So you leave. Then what happens? Then I realized: You're probably haunted by yourself. Your soul follows you."
To read the feature in full be sure to visit The New York Times. Miranda July's upcoming feature film The Future opens July 29.  To learn more visit the film's website TheFutureTheFuture.com and you can also check out Miranda's personal site MirandaJuly.com.
WATCH A BEHIND-THE-SCENES VIDEO OF THE "NYT" PHOTO SHOOT HERE.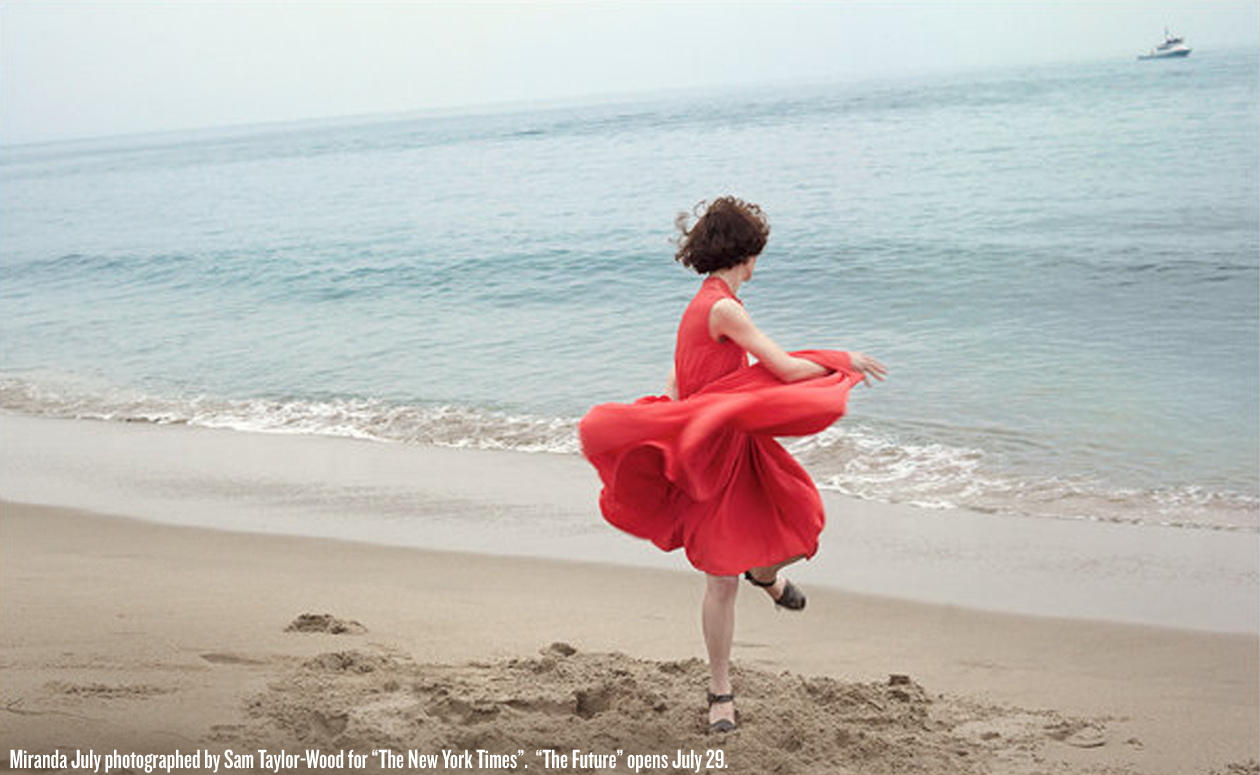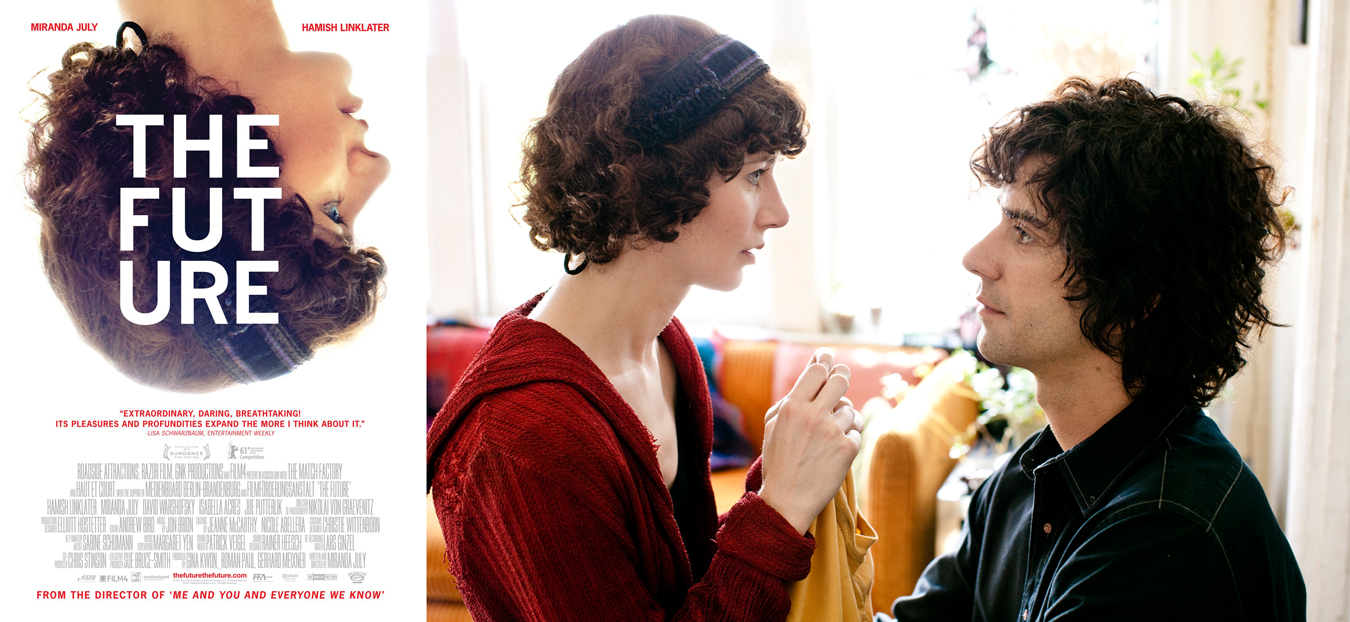 Source: The New York Times