Take a deep breath Brent, take a deep breath.  This weekend I got word that TNT has ordered ten brand new episodes of the legendary prime time soap opera DALLAS (1978-1991) set to air during the summer of 2012.  The news of a rebooted DALLAS would have normally ranked a 2 on a scale of 1-10 had it been just a typical reboot, but what makes this so exciting is the fact that its big three original stars are also returning to the cast: Larry Hagman as J.R. Ewing, Patrick Duffy as Bobby Ewing, and Linda Gray as Sue Ellen Shepard Ewing.  Fucking right.  I can't even remember the last time I've been this excited for a television show.  I'm seriously gushing right now. VARIETY reports the following:
"TNT has explored the possibility of an updated version of 'DALLAS' for several years, but it wasn't until we read Cynthia Cidre's outstanding pilot script that we knew we had the foundation for a great new series," said TNT, TBS and TCM programming EVP Michael Wright. "It is incredibly exciting to see both new and familiar characters in the hands of a dream cast under the guidance of the enormously talented Cidre and Mike Robin." DALLAS originally aired on CBS from 1978-91. In the new version, Henderson plays the son of Hagman's J.R. Ewing and Gray's Sue Ellen, while Metcalf plays his cousin, the son of Duffy's Bobby.   Strong plays Bobby's wife.
Shit. Me. Out. I'm already planning my DALLAS viewing parties and plan on visiting the Southfork Ranch soon to hold a candlelit vigil to give my offerings of thanks to the television gods at TNT for blessing me with such a huge gift.  To learn more about the history of the show CLICK HERE.  And if you find yourself near Plano, Texas be sure to take a tour of the Southfork Ranch.  For more information on touring one of the most famous homes in television history visit their website at Southfork.com.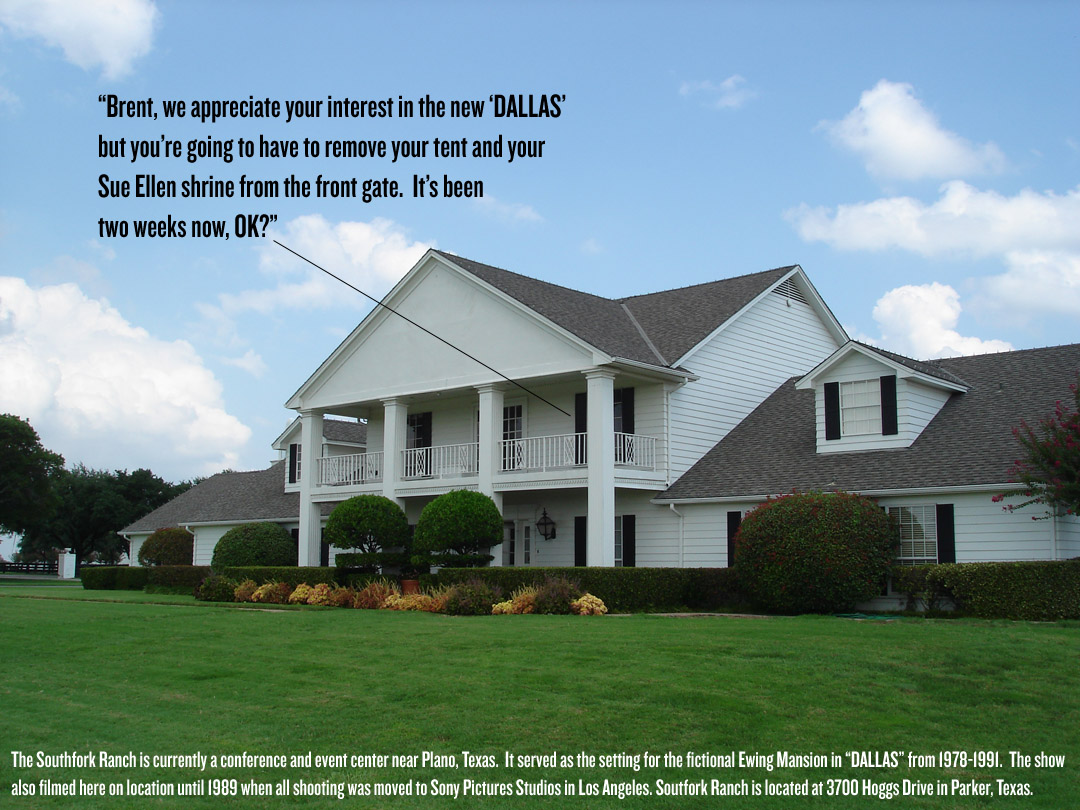 Source: Perez Hilton and VARIETY