As most of America was getting drunk or blowing their fingers off with white trash fireworks yesterday, Madonna's long-time manager Guy Oseary took to Twitter on July 4 to announce that Madonna had officially begun the studio recording of her next album.  This comes three years after the release of Hard Candy which debuted at number one in thirty-seven countries.  Although there has been no official announcement of which producers she will be collaborating with this time around insiders are speculating on the following:
The big talk at the meeting was Madonna's upcoming album and the possibility of Jim Steinman (hello, Bonnie Tyler, Meat Loaf, and Celine Dion) as a collaborator. Apparently, Madonna wrote some songs with melody ideas and sent them to Mr. Steinman, who was very impressed. Madonna, despite what some say, does write her own lyrics and melodies, but relies on producers to come up with the music. Some of the program directors thought the idea was interesting, while others thought that Jim Steinman would be cheapening himself. Even if Mr. Steinman doesn't come through, one of the definite collaborators for Madonna's next album is going to be Joe Henry, who co-wrote two of Madonna's most loved songs: 'Don't Tell Me' and 'Jump.'
Madonna's ten-year deal with Live Nation, the world's leading concert promoter, was signed in 2007.  The overall estimated value of the package is estimated to be worth upwards of $120 million.  The breakdown is as follows: $17.5 million up front signing bonus simply for being Madonna, $50 million in cash and shares, and multi-million dollar windfalls connected to the three albums and tours she will be making with the company (a Christmas release date is probably an overzealous estimation, so expect it to be in stores at some point in 2012).   In 2007 Forbes gave an admittedly "conservative estimate" of her net worth to be approximately $350 million.  In 2011 that figure is now believed to be easily north of $500 million. You can follow Madonna on Facebook, MySpace, and her website Madonna.com. To stay on top of Guy Oseary's live updates you can also follow him on Twitter.  For the complete story of Madonna's life and career CLICK HERE.  And on a personal note I must admit: seeing Madonna perform "Like A Virgin" on her 2006 Confessions Tour stop in Montreal was one of the most amazing memories of my entire life.  It almost made me feel like a virgin again myself.  Almost.
UPDATE: Madonnarama IS REPORTING THAT FRENCH DJ AND PRODUCER, MARTIN SOLVEIG, IS BUSY AT WORK ON THE ALBUM IN LONDON (TO GET A TASTE OF HIS SOUND CLICK HERE AND HERE).
SEE ALSO: The Evolutionary Psychology Of Celebrity Obsession And The Top 8 Reasons Star Culture Exists
SEE ALSO: "The Frenzy Of Renown" Is A History Of Fame And Its Impact On Culture And Society Over Millenia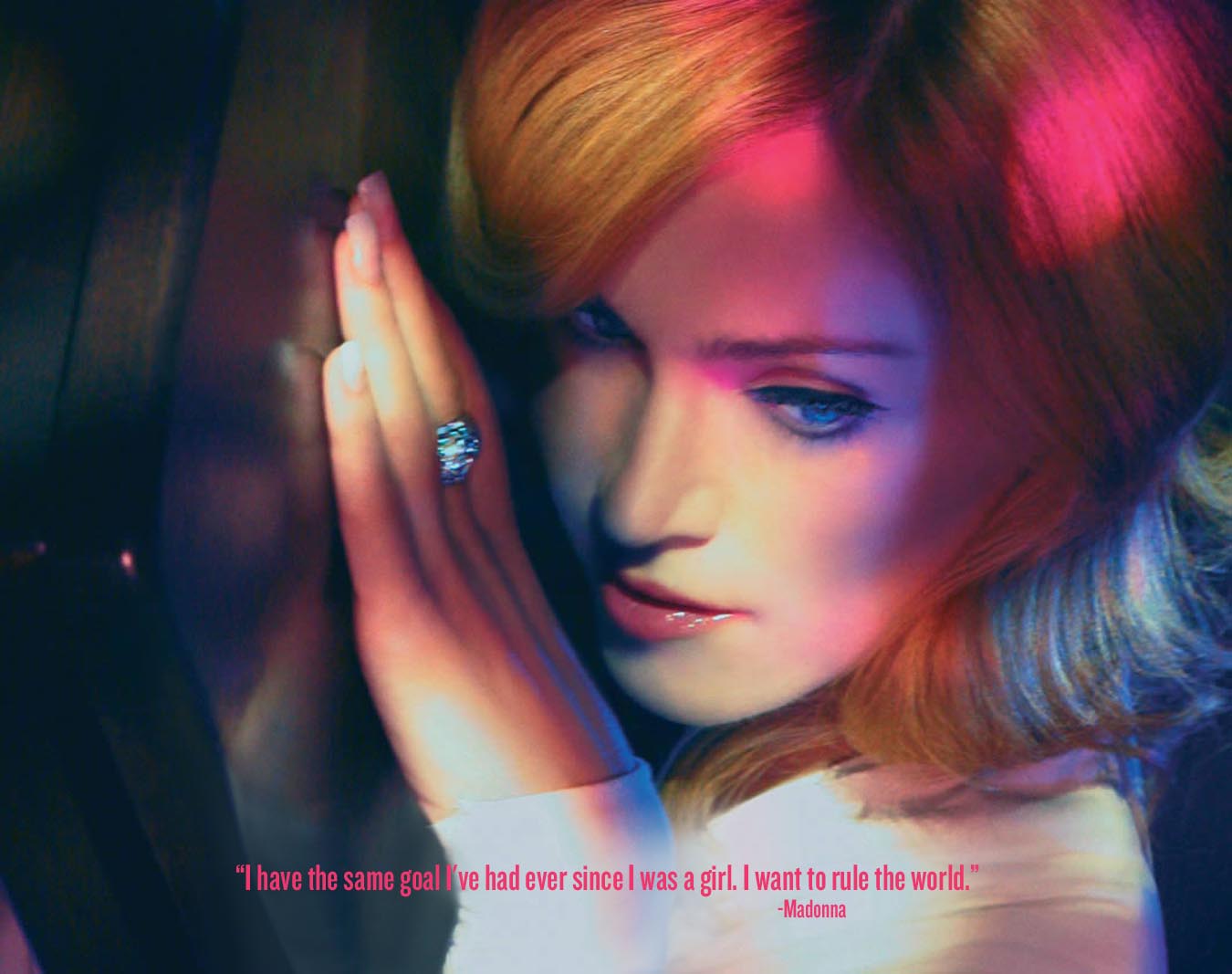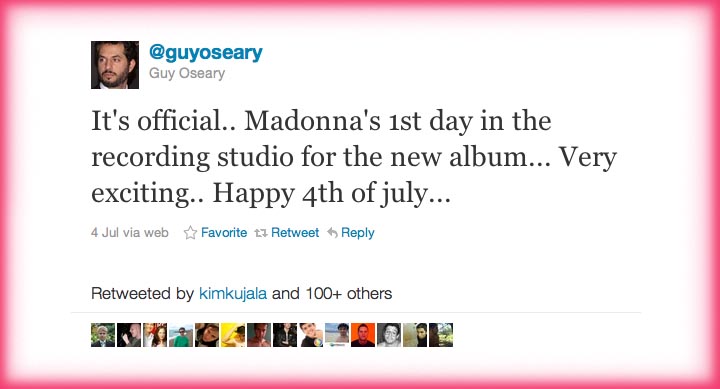 Source: PITNB, Wikipedia, Madonnalicious, Madonnarama via Perez Hilton