We live in a world where music has become a consumer's industry.  We devour a new album like a steak dinner at Ponderosa, sometimes never listening to it again. But this wasn't always the case — not that long ago when a record came out from an artist whom you admired you would savour it like a fine port, revisiting it repeatedly again and again through the years.  I was just digging through my storage unit yesterday and came across a big box of CDs from just a few years back and couldn't believe how many of those albums I had completely forgotten about.  We listen, we digest, we shit them out, we forget.
Such is not the case for Radiohead, arguably the most important band in music today.  Part of what makes this band so significant is this "Port Effect" where we continuously revisit their albums either to take us back to a time and place, or to discover new emotional landscapes entirely. Radiohead has been sunbathing in a sweet, sacred spot these past few years, magically capable of cranking out one masterpiece after another. Thom Yorke is the John Lennon of our time and it's exciting to consider how music history will some day look back on these years at Thom and his boys in their prime as being one of the most important contributions in music history. Right here, right now.
I just woke up to find this amazing new track uploaded by drummer Phil Selway very early this morning as most of us were still dreaming about floating In Rainbows. The track is called "Staircase" and it's a bonus extra from their unique session for producer Nigel Godrich's From The Basement project, a podcast turned TV show. In 2008 the band did a similar session for their previous album In Rainbows. As you listen to it try and listen even more closely than usual and focus on the timelessness of their sound.  I just had a vision of my 75-year-old self rocking away on my front porch by the lake enjoying this song every bit as much as I did this morning.
SEE ALSO: The New York Times Profiles Radiohead's Lighting And Stage Designer Andi Watson
SEE ALSO: Thom Yorke Performs Last-Minute DJ Set at Los Angeles Club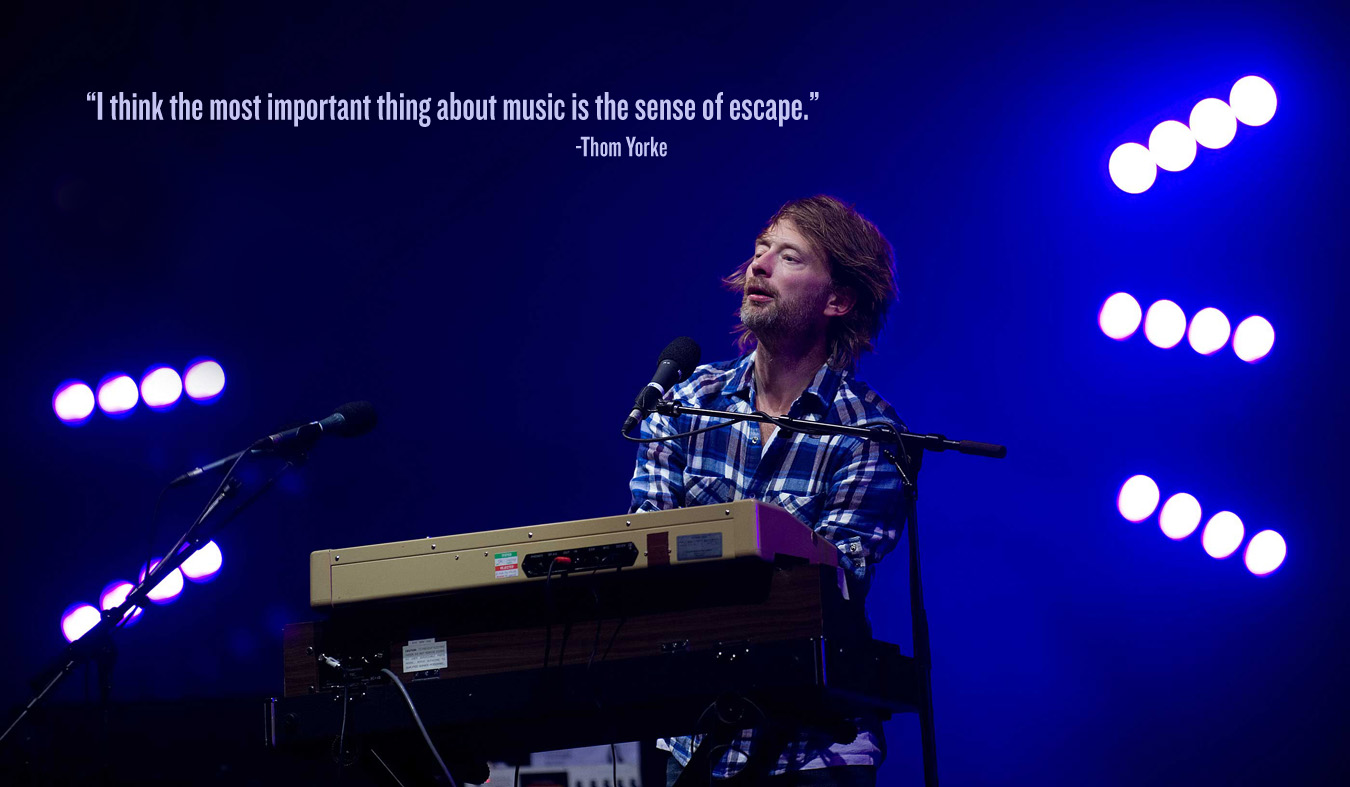 Source: Radiohead on Facebook and NME