For their design of the Decos Technology Group's headquarters in Noordwijk, Netherlands, the Dutch studio Inbo Architects took inspiration from a fallen meteor mysteriously landing on earth as a means of symbolizing the company's philosophy of new elements, new ideas, and a new understanding of what an office can be. The architects describe how, "systems for paperless environments and fleet management ensures personnel can work wherever they may be. This approach offered the designers an opportunity to fundamentally reconsider the office space and the way people work." The workspaces are completely flexible, allowing the employees to work in a new location at any given time depending on their mood, workload, need for privacy, or need for tighter connection to their colleagues and clients.  Adding to the concept's brilliance is the fact that the building is celebrating its grand opening today — the summer solstice:
"A solstice window works as a sundial which adds to the mystic and connects to the universe. At the grand opening on the 21st of June, at noon a beam of sunlight will shine down on a 4 billion year old meteorite, rooting the buildings' position within the cosmos."
Truly brilliant.  For more details and photos of the building, the company, and the architects, be sure to visit Dezeen. All photos are courtesy of Gerard van Beek.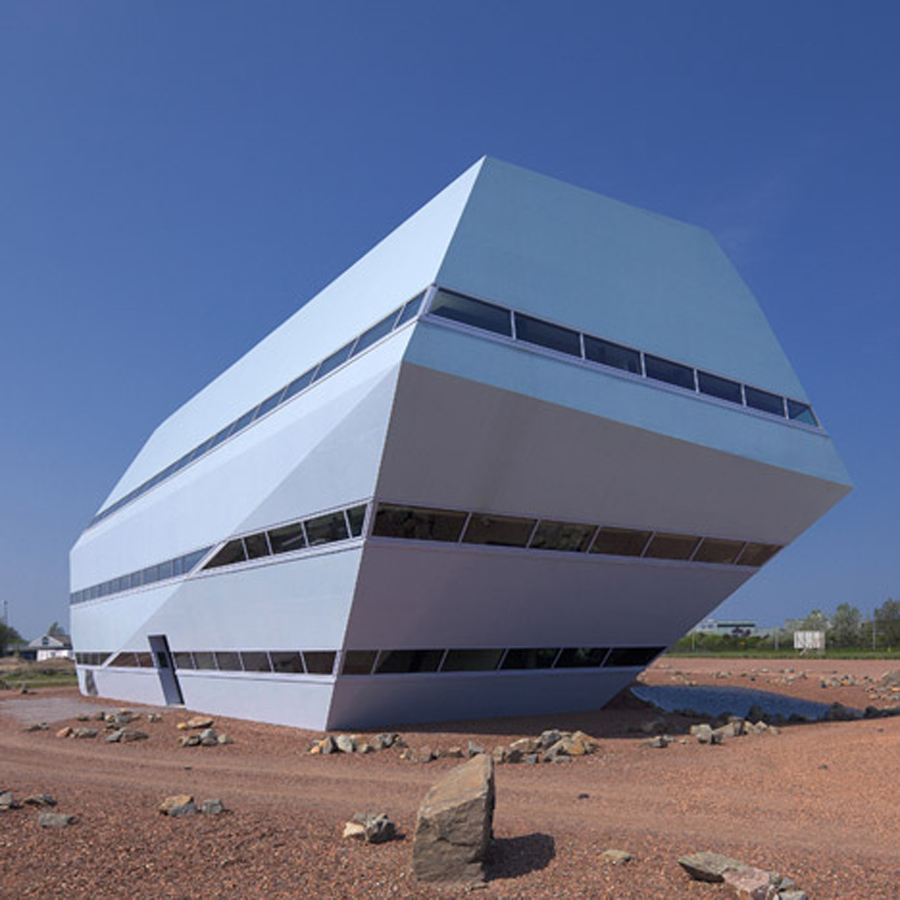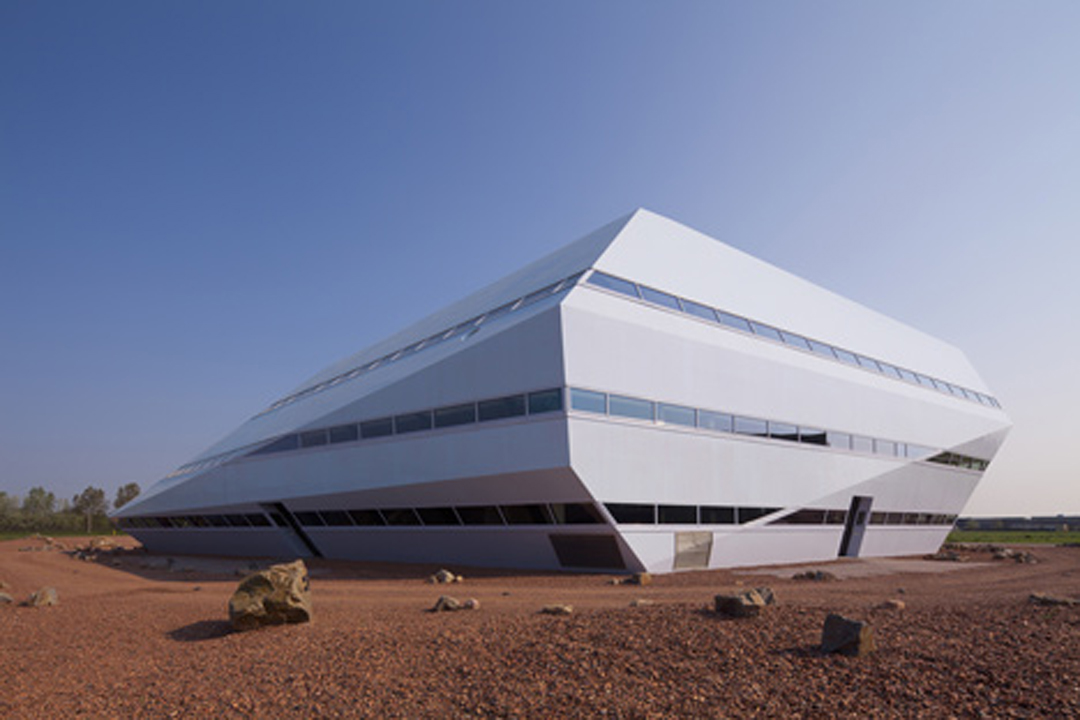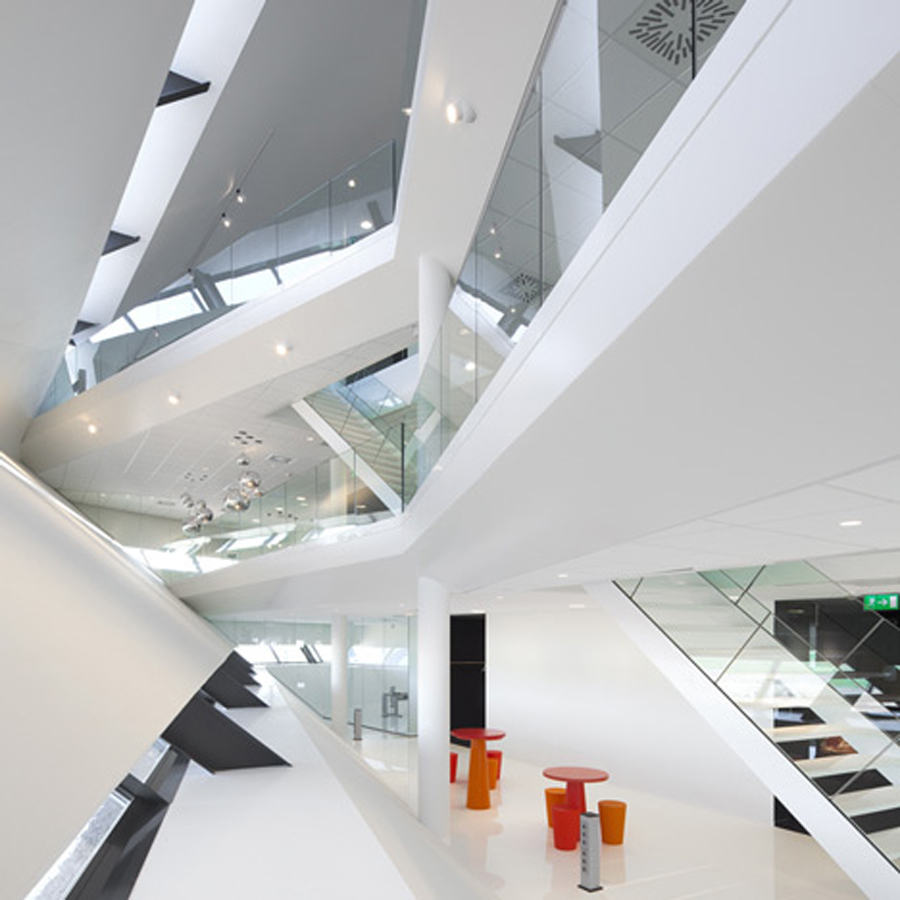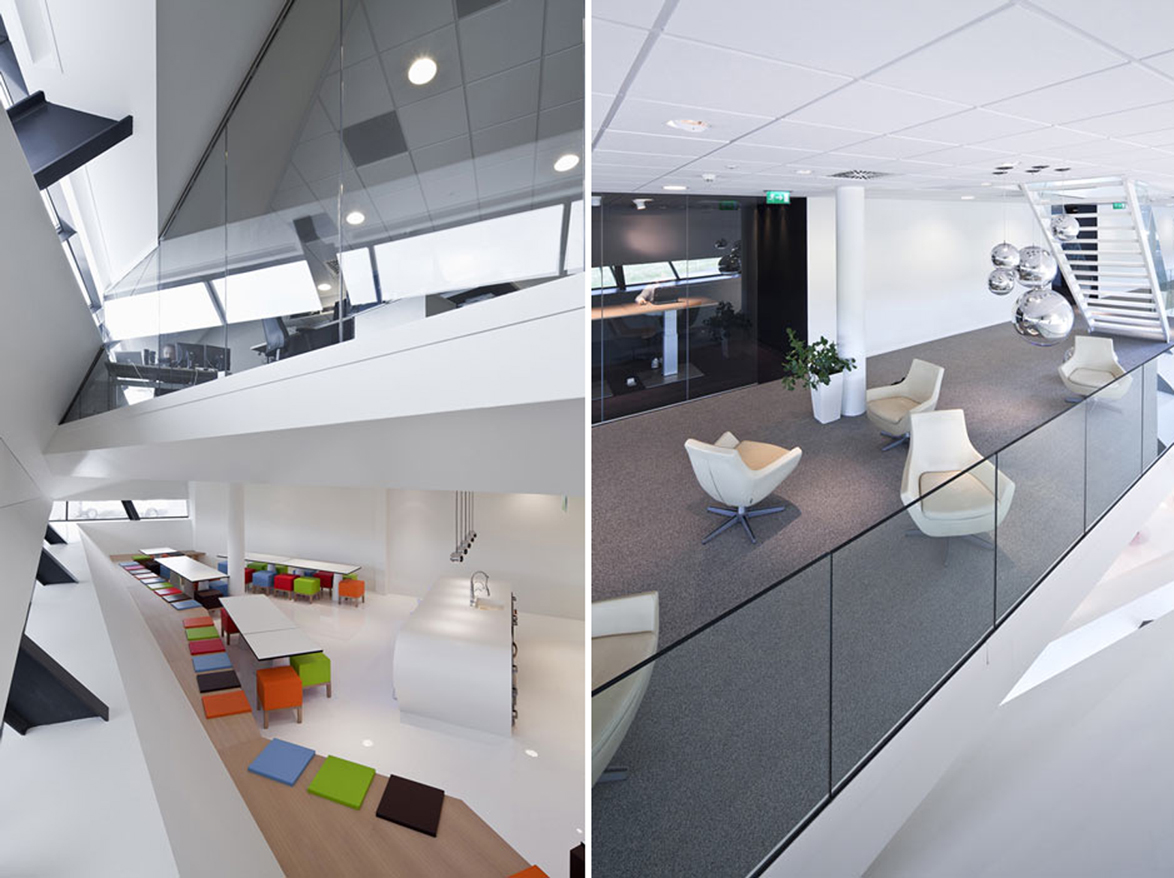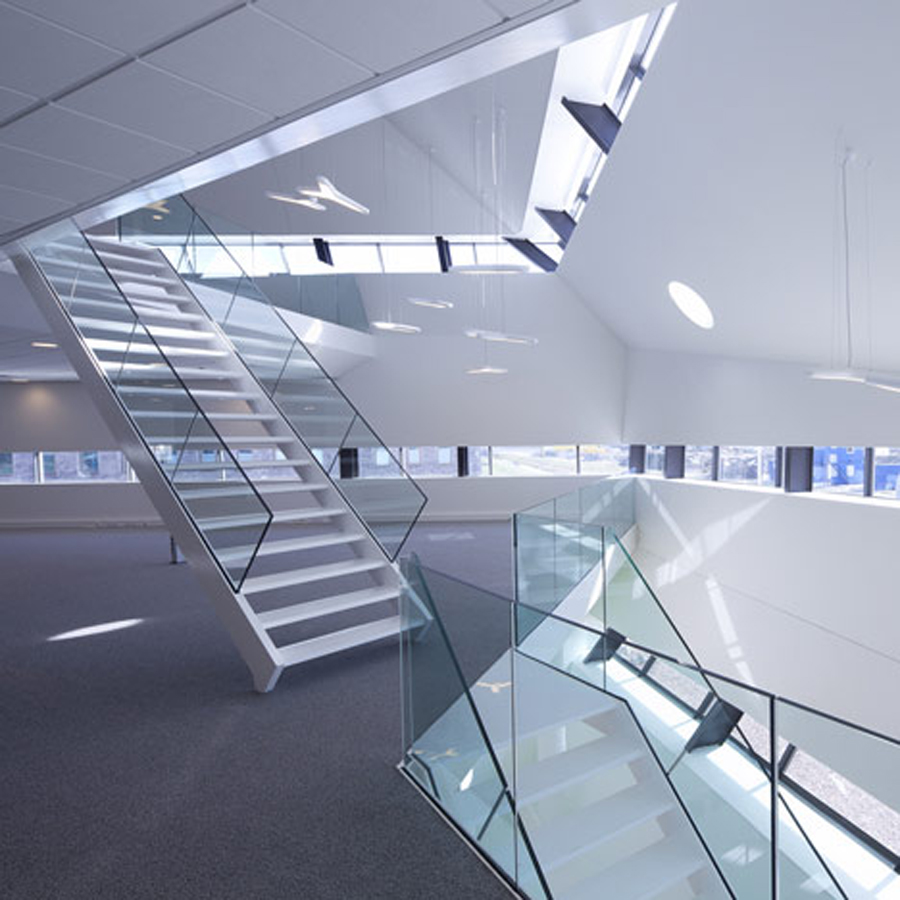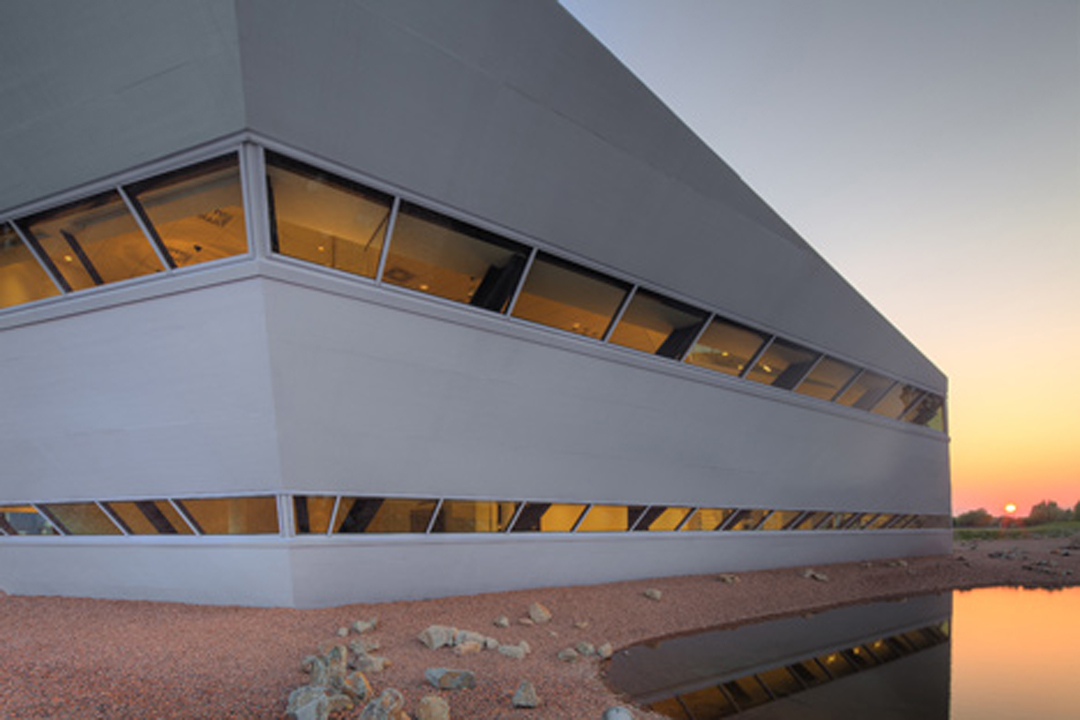 Source: Dezeen