A few days ago I saw a photo online of one of the most amazing couch designs I have ever seen.  Then I forgot where I had seen it, and having already cleared my cache there was no way to track down its source because I had completely forgotten where I had found it. Soon enough, that little part of my soul responsible for couch love was devastated.  Then low and behold, I came across a Cool Hunting profile of its Spanish designer, Jaime Hayon, and all was glorious.  Here's an excerpt from Cool Hunting's profile of Jaime with the backstory on the FAVN couch design:
Named for the Danish word for embrace, FAVN is the result of a creative dialogue between designer and company. Launched during ICFF in NYC last month, FAVN sports a contemporary design that blends textiles and aesthetic perfectly to fit in alongside decade old designs that Fritz Hansen is known for. Hayon describes his sofa as being "based on a shell. A shell being hard on the outside, soft and welcoming on the inside…a form that embraces you, something really organic." The shell-like design of FAVN is a nod to such influential designs as the Egg and Swan by Arne Jacobsen. However, Hayon's pension for bright colors and fresh extroverted design is obvious as well in FAVN. The experimental dialogue which brought about FAVN presents a delicate balance of flamboyant Spanish taste and clean Danish design. FAVN will be available through Republic of Fritz Hansen stores and dealers in early September 2011.
To read the full profile of Jaime and how he became one of the world's most exciting designers to watch be sure to visit Cool Hunting. To see more of Jaime's phenomenal designs you can visit him at HayonStudio.com. The following images are courtesy of Cool Hunting.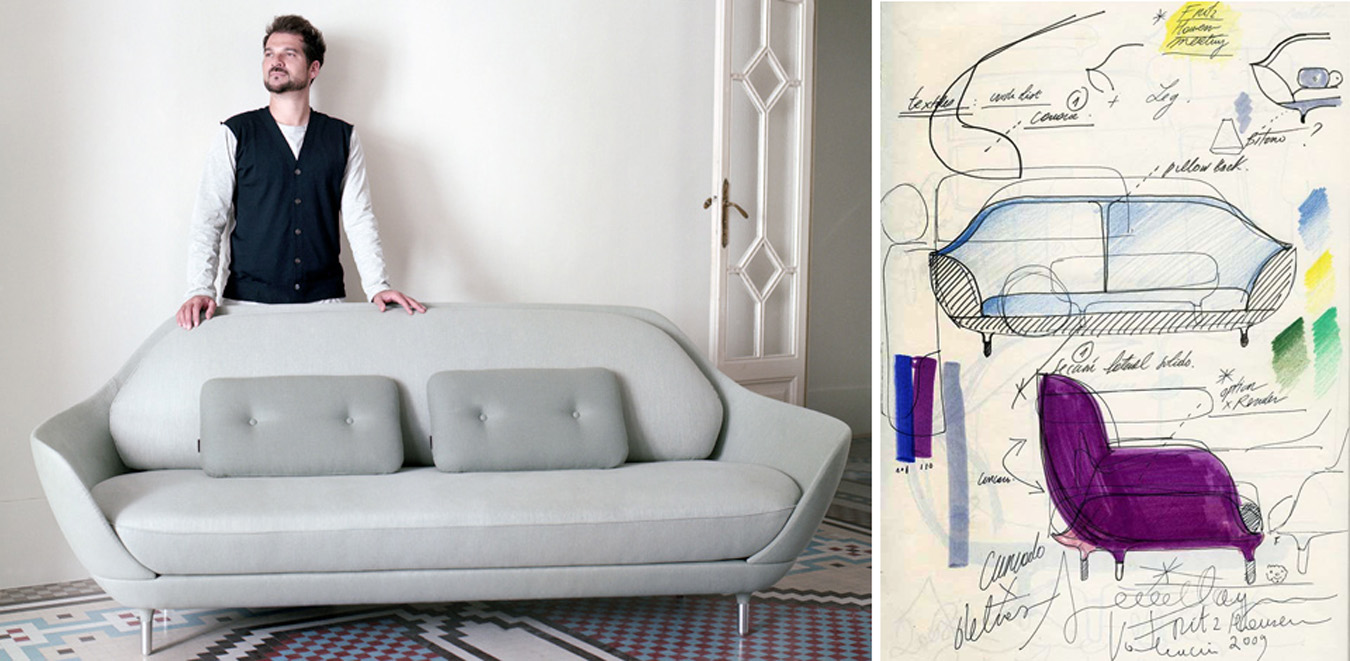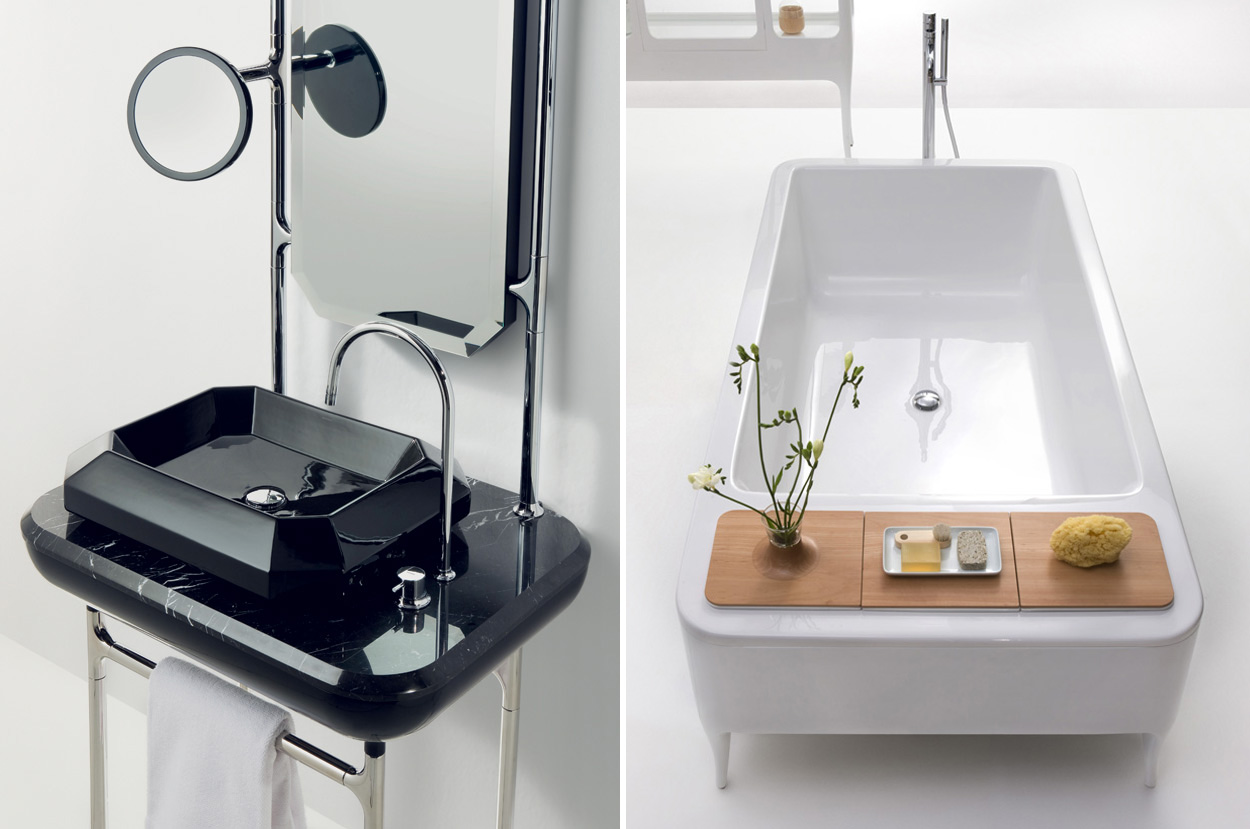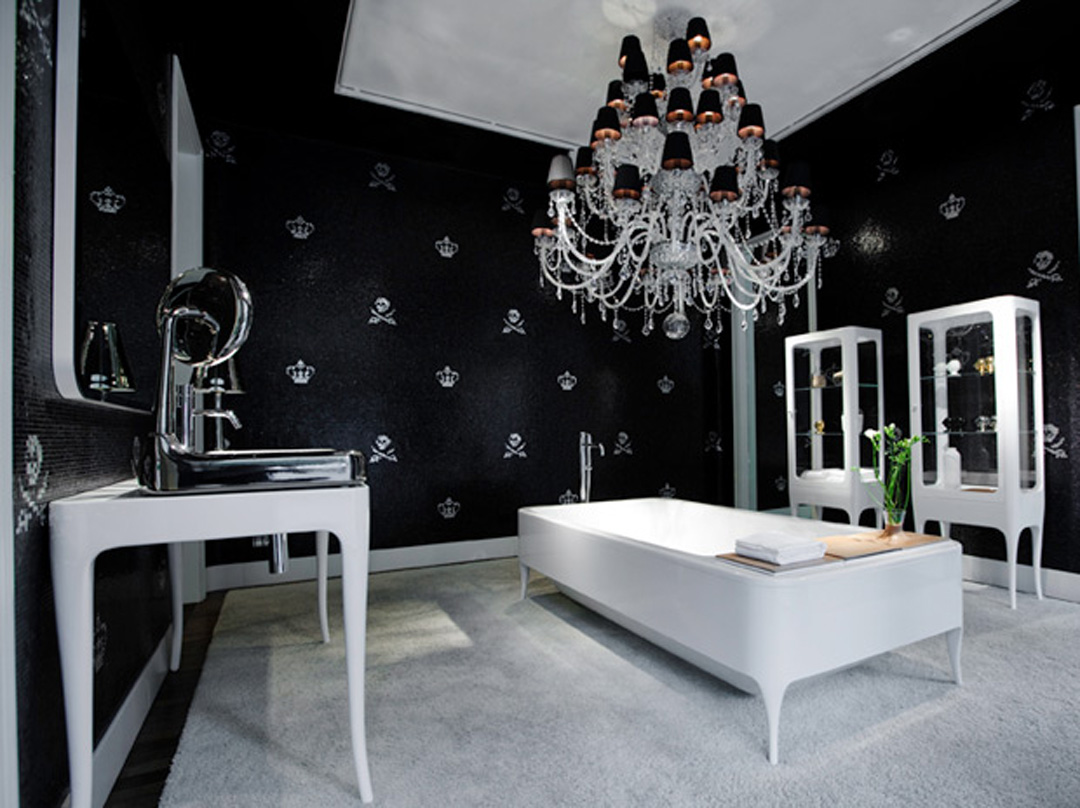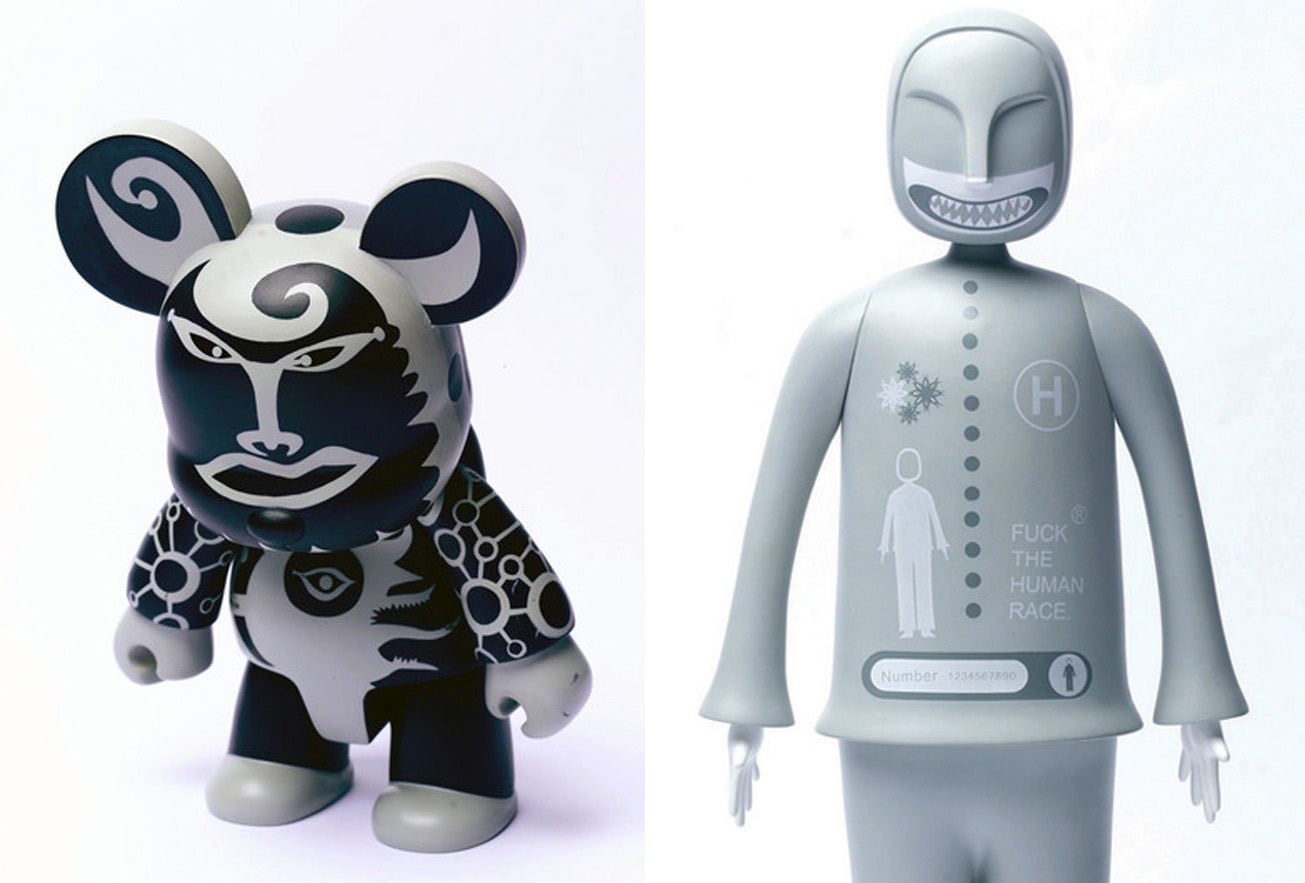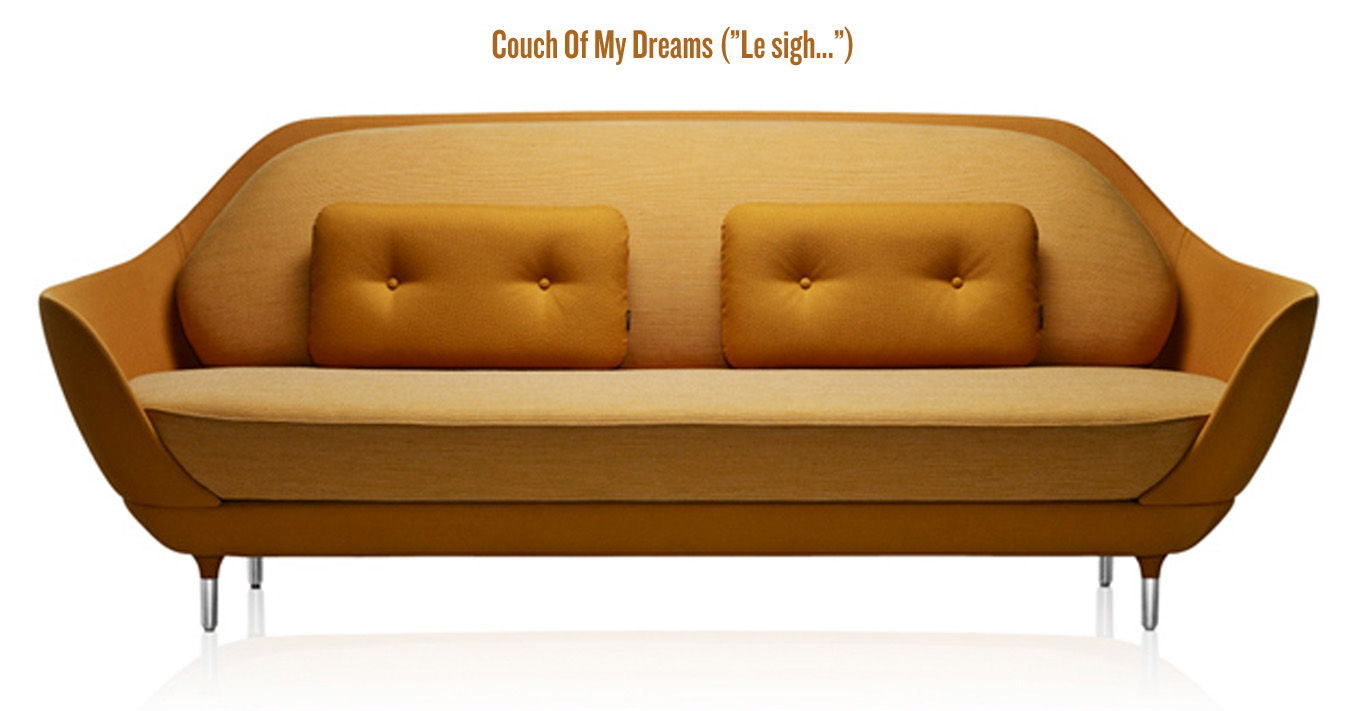 Source: Cool Hunting