Tokyo design firm Tezuka Architects are the brains behind this 2,650 square foot home in Setagaya-ku, one of Tokyo's 23 "special" wards.  The home was completed in 2000, and the design's structure is focused on its central core and two thin steel columns.  Of particular beauty is the ground floor and its 360° walls of glass.  Here is a note from the designers:
"This large site in a dense residential neighborhood in Setagaya-Ku district in Tokyo provides a rare opportunity to open the house completely to the landscape and environment, like a retreat villa in the countryside. Occupying only 20% of the site, the house leaves ample space around it for a truly open, continuous space, a wall-less house. Using a lightweight steel, load bearing frame structure, the axial loads are distributed through only a utility core in the center and two thin columns, therefore opening the living space to the outside completely on all sides. The floors thus float in air, surrounded by the trees for greenery and privacy."
To see more photos be sure to visit Home DSGN.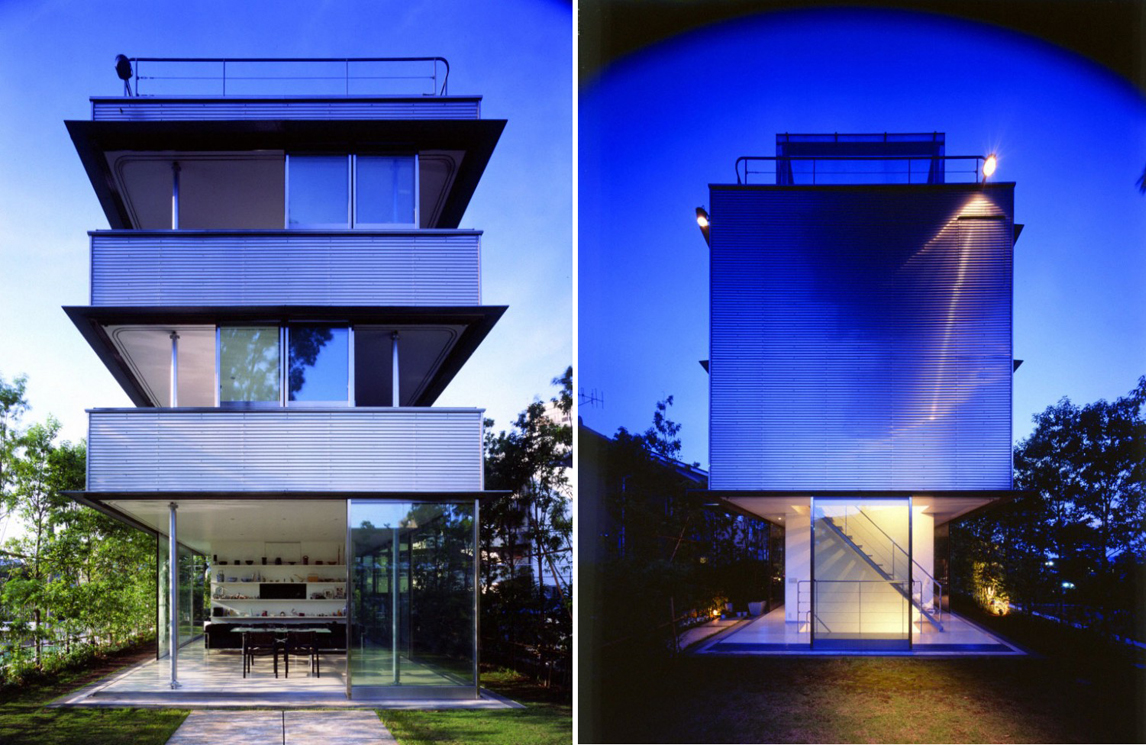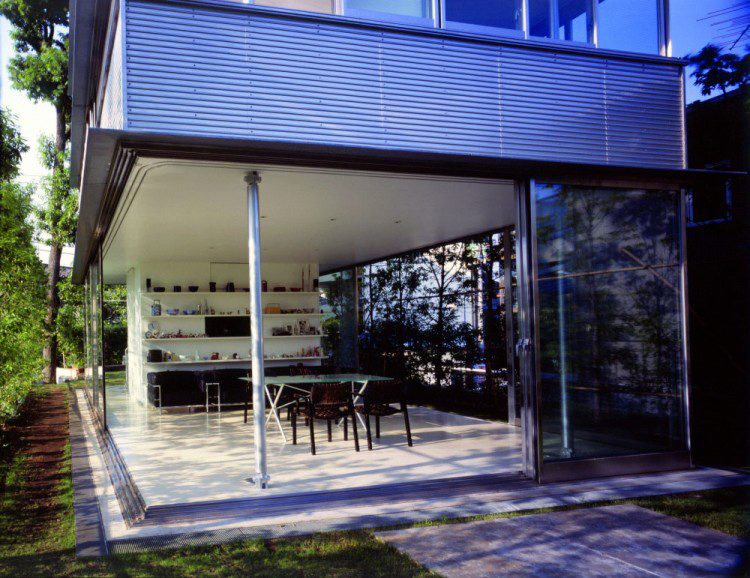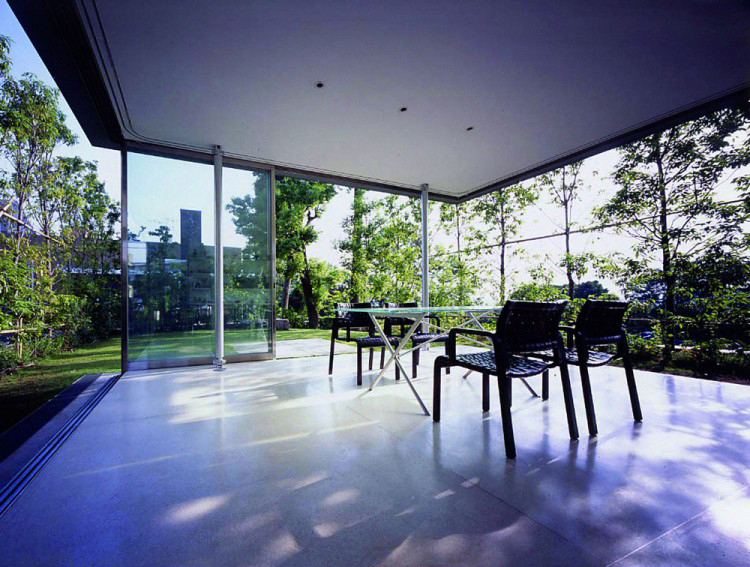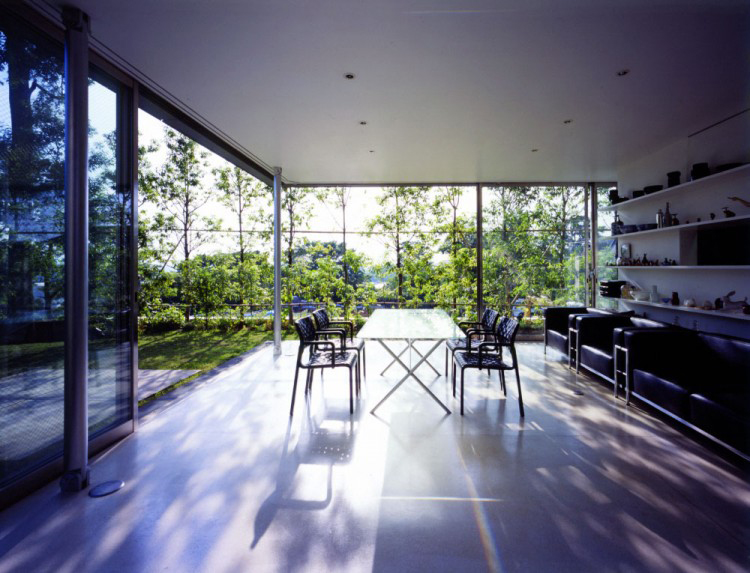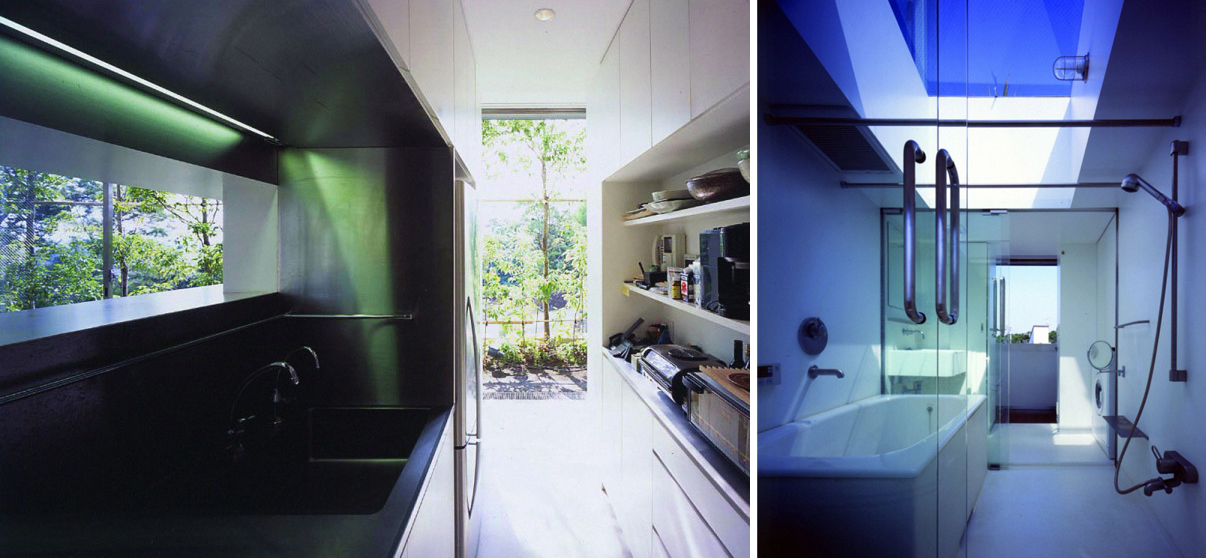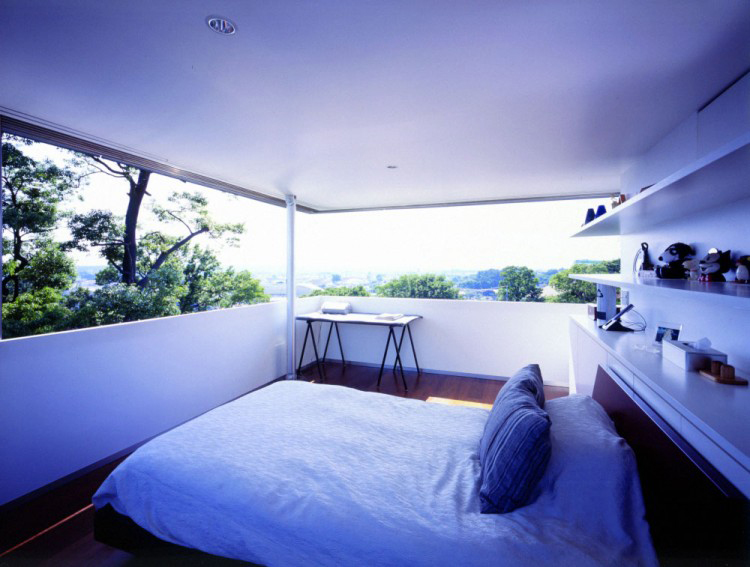 Source: Home DSGN