I can remember being around ten-years-old at my aunt's house when she pulled my mom into the TV room to watch something.  I tagged along seeing as how important it seemed to be, and have a vivid memory of the first time I had seen the face of Oprah Winfrey.  From that day onwards this became not only the face of daytime television, but the tireless voice for countless men, women, and children around the world who had none of their own.  Yesterday afternoon marked the end of Oprah's quarter century-long run as the most influential woman in the world, and as she steps down from her podium in the syndicated spotlight one cannot help but stand in reverence at one of the most monumental legacies in modern history.  Anchored in an unmatched skill of communication and emotional understanding, Winfrey has taken us on an unforgettable journey through a landscape of human experience and possibility that can be encompassed with one description: the landscape of freedom.
It's perfectly fitting that Oprah's seemingly effortless ability to help millions of people navigate this landscape would be driven by a trinity of God-given virtues that she has proven time and time again to be blessed with–the first being wisdom.  Winfrey's own path through this terrain has not exactly been a smooth one.  Born in the backwoods of Mississippi, and raised in the rough inner city of Milwaukee, and later Tennessee, Oprah pulled herself out of the quicksands of sexual abuse, teen pregnancy, and abject poverty, and towards the light of the written and spoken word. Having been taught by her grandmother to read before the age of three, Winfrey was nicknamed "The Preacher" for her ability to recite Bible verses. She soon transcended through the thorny brush of daily school bullying to become not only an honors student and oratorial prodigy, but also the Most Popular Girl in school and proud winner of a scholarship to Tennessee State University where she studied communication. During her studies she developed her passion for broadcast journalism with her work at a local radio station.  A move not entirely unexpected from a young woman who spent countless hours devouring books as well as interviewing her corncob doll and the crows on the fence of her family's property.  The rest is television history.  Her emergence from the dark valleys of prejudice and poor circumstance would never have happened without her intense devotion to education.  If knowledge is power, then Winfrey was most certainly a very powerful child.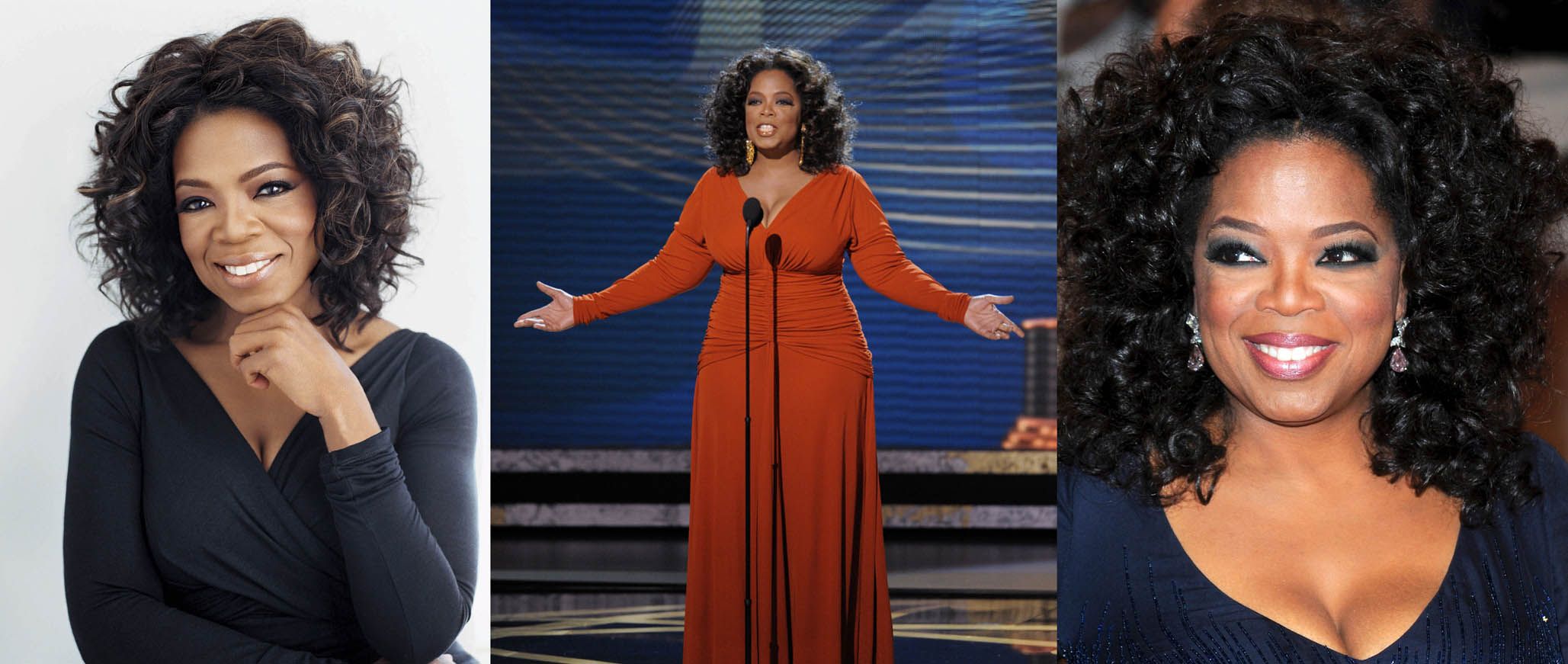 Giving up, it seems, has never been part of Oprah's vernacular, and through her 57 years she has demonstrated to the world the second of her most noble qualities: drive.  It's all too easy to forget the challenges this woman has faced in her life and career when they become eclipsed by the vast personal wealth she has accumulated in just over two short decades.  But no amount of money or jewels could possibly eliminate the pain of feeling unloved as a child, or being bounced around from family member to family member.  In her final show yesterday Winfrey acknowledged this lack of love as being the main reason she felt so blessed to have had the love and support of her millions of viewers through the years, and the reason she has kept up her show for so long.  As she opened her show she spelled out the common denominator of each and every one of the 30,000+ guests she has interviewed in her career: the search for validation.  We are each, she says, searching for validation that our lives are meaningful to those around us.  A validation that our short existence on this earth has a purpose.  Winfrey said yesterday that one of the most powerful letters she ever received from a viewer came early on from a woman named Carrie in Ann Arbor, Michigan. Carrie said, "Oprah, watching you be yourself makes me want to be more of myself." Through the years Oprah has moved through the deepest and darkest trenches that could have stopped a normal person dead in their tracks on their path towards living their best life: rape, the loss of a child and two siblings (one to drug addiction and the other to AIDS), rejection, intense racial prejudice, judgement, extortion, betrayal, and on and on and on.  With her deep faith and her moral fiber, however, she kept her head held high even in her darkest hours, and refused to wither.  Her life and career will forever serve as a testament to the importance of moving forward and being true to oneself.
The path to enlightenment wouldn't be a path at all without the third of her virtues: integrity.  With integrity comes conviction and direction, and the magic of Oprah Winfrey has been watching how her own integrity has inspired millions of others to be strong and pull themselves out of the depths of underachievement, self pity, and immorality.  It is this moral compass that has guided Winfrey to champion the written word to get millions of people reading again.  It is this compass that has led to her helping more than 64,000 people get an education to lead more prosperous lives.  It is this compass that has proven to the world that you can never call yourself a true Christian until you love your gay brothers and sisters truly and deeply.  It is this compass that has broken down the barriers of prejudice around the world.  And it is this compass that has helped millions of people live their best possible lives.
For twenty-five years, Oprah Winfrey has served as a one-hour antidote to the challenges of modern life and has provided us with a vocabulary for understanding the world around us.  She has nourished us with dreams, imagination, and hope, and her life serves as an extraordinary living embodiment of the power and potential of wisdom, drive, and integrity.  It's a powerful combination, and a trinity that has propelled her to the heights of spiritual and personal success.  Maya Angelou, Oprah's long-time friend and mentor once wrote, "Success is liking yourself, liking what you do, and liking how you do it." As Oprah said yesterday, we each have a platform for making our lives — and the world in general — a better place.  When you realize that nobody but you is responsible for your life, only then will you have access to the best things this world has to offer: especially the view from the top.  It is here, after all, where you will find the freedom that comes with love.