First published in Exceptional Properties on May 17, 2011..☛..Located just off 5th Avenue and East 80th Street, the imposing neo-French Renaissance mansion built for retail chain magnate Frank Woolworth in 1916 is on the market for $90,000,000.  Designed by legendary architect Charles Pierpont Gilbert, who created many of the city's most notable mansions of that era, the 7-story Woolworth Mansion features a central foyer opening to a grand entry hall providing access to the main residence. With a massive fireplace, the enormous entry includes three closets and an elegant powder room, access to a kitchen in the rear as well as the wide landing of the grand master staircase. The parlour floor begins with a front drawing room spanning 35 feet with a huge fireplace, three floor-to-ceiling windows and a sensation of immense scale. Ceilings reach over 14 feet and the center landing affords a large sitting room that connects the front drawing room to the deep formal dining room. With the capacity to seat over 50, the dining room features a large fireplace and that ends in a rear solarium morning room ideal for breakfast as it is positioned next to a serving kitchen. The kitchen includes a seating area, ample storage and a dumb waiter to the service kitchen below.
The third floor includes a 35 foot-wide wood-paneled library, wet bar, and powder room. In the rear there is a two-bedroom suite with two large full baths and ample closet space. The fourth floor master suite encompasses a grand bedroom, two sitting rooms and two full baths with dressing rooms positioned on opposite ends of the master suite. The fifth floor features two large bedrooms with full baths and a gym. The first five floors are capped by a brilliant stained-glass skylight positioned above the staircase. Above, the sixth floor is an additional level presently built out for a private office with a full bath and a powder room and the seventh floor is a two-bedroom staff suite with two full baths, a separate kitchen and elevator access. The lowest level includes a suite of offices and outdoor space. An elevator services all levels. While the other great mansions that have come on the market in New York have been shells requiring total renovation, this is the only mansion to be formally available that has been fully renovated in a traditional prewar style.
The property is also available for rent at $210,000/month ("Perfect, I'll take it for the year.") It is listed by Paula Del Nunzio of Brown Harris Stevens at Bhsusa.com.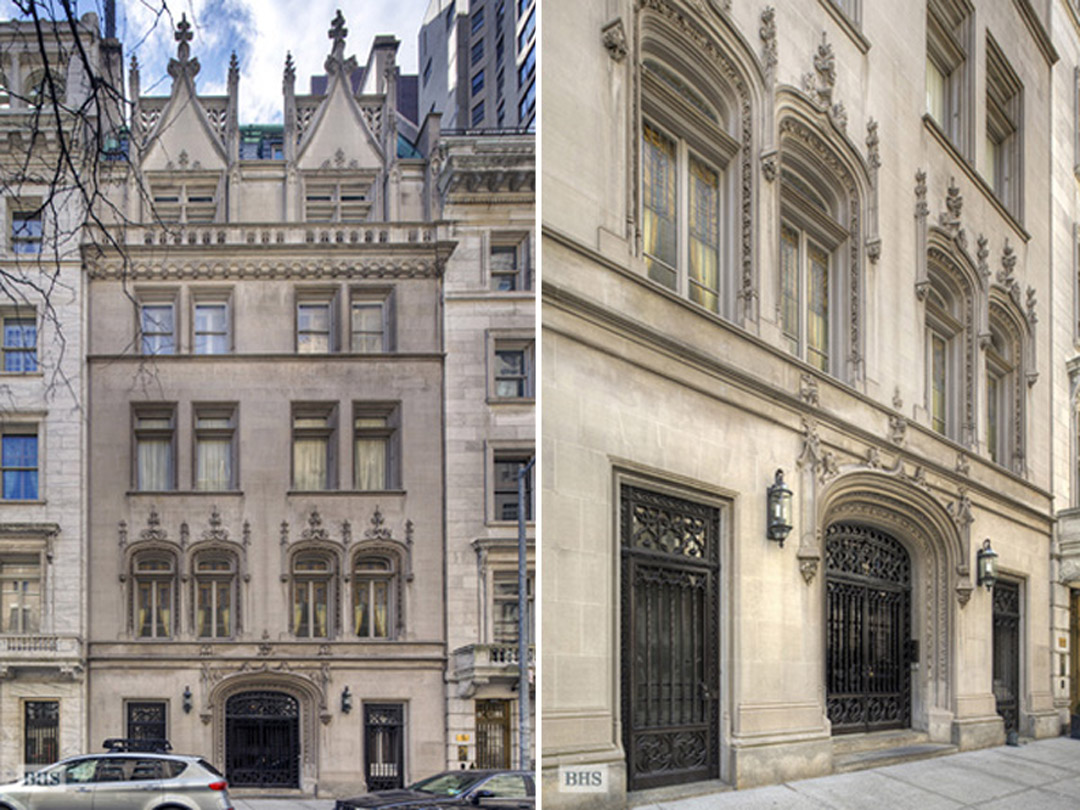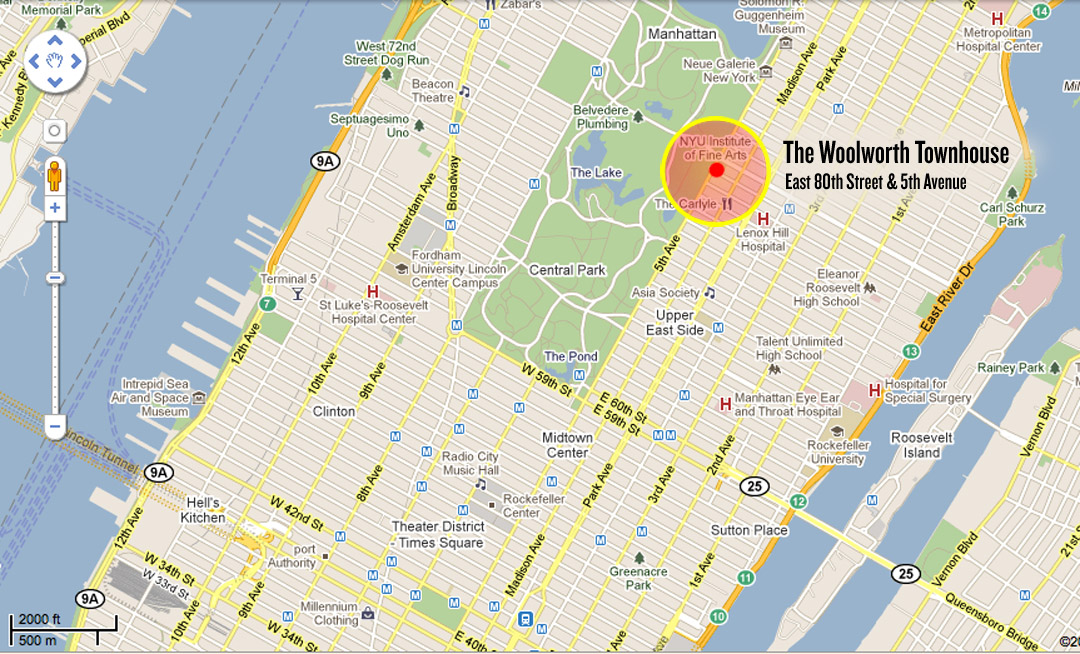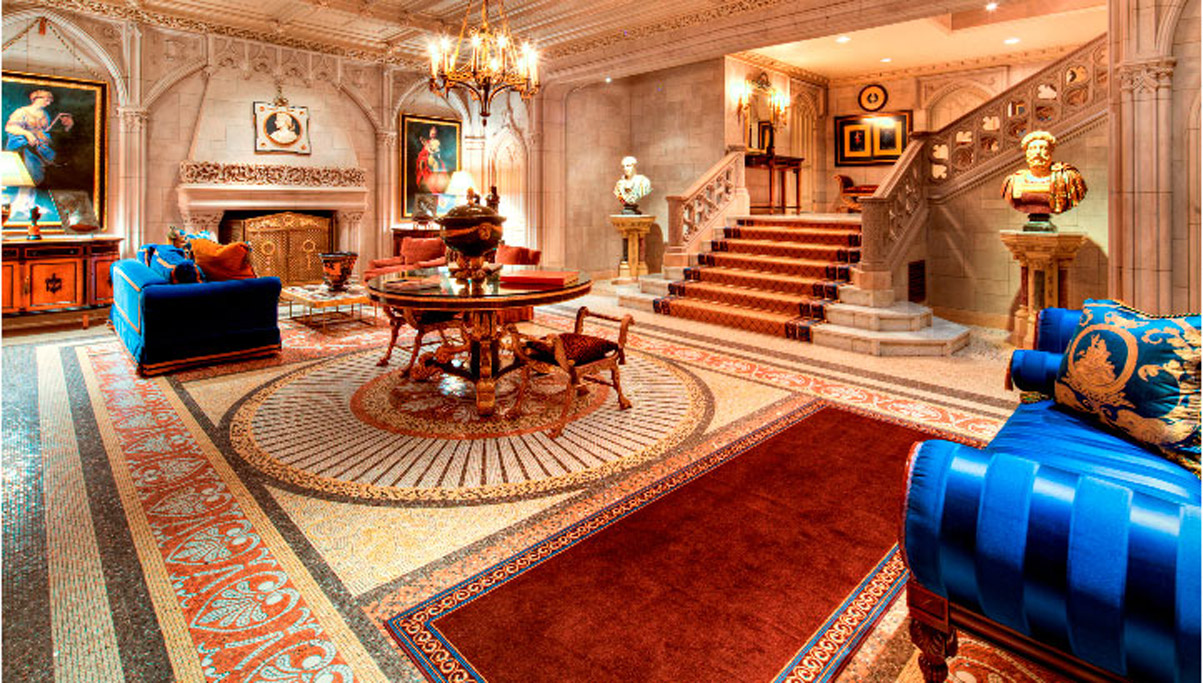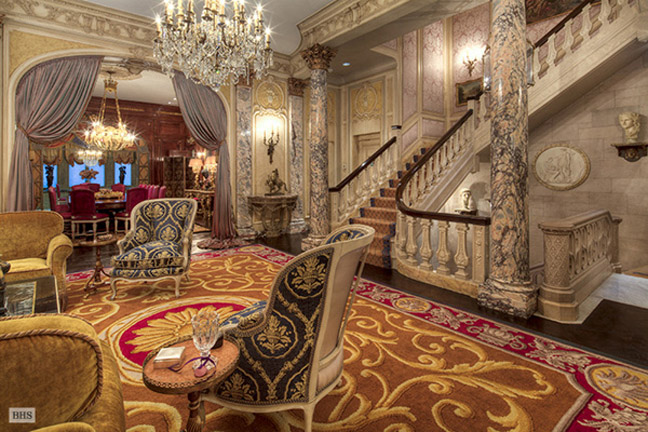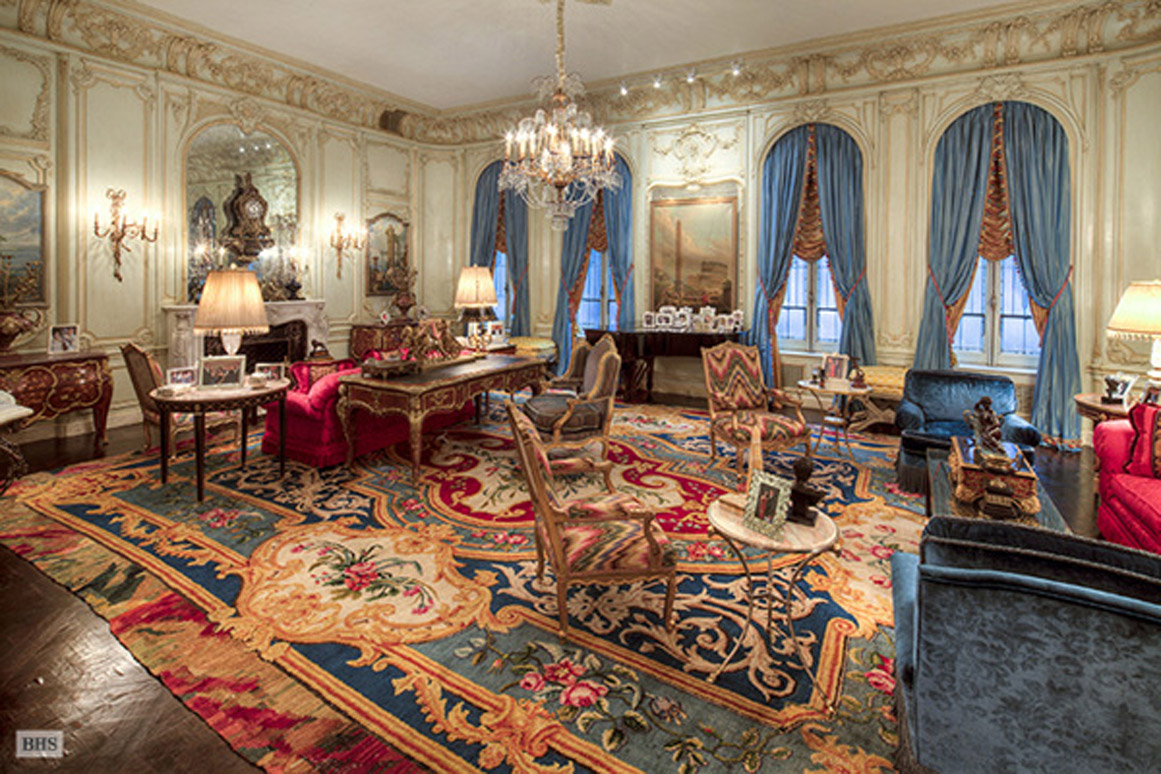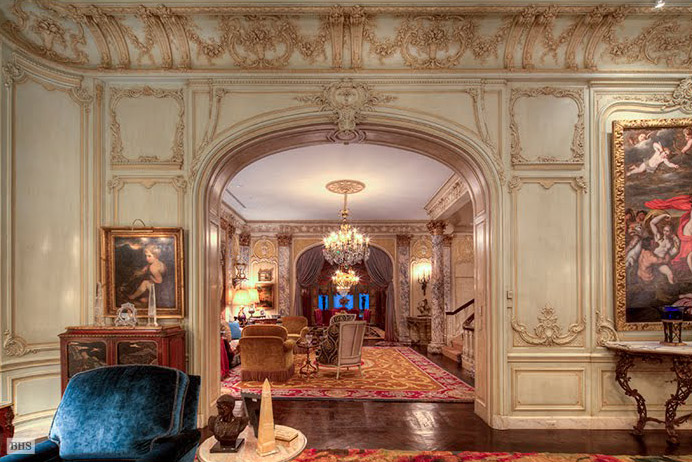 Source: Materialicious