FRAME magazine just profiled this gorgeous renovation of a Romanesque church in western France by designer Mathieu Lehanneur.  Here is a brief description of the project:
The choir of the St.Hilaire church in Melle, France, is filled with the marble block, which creates a homogeneous aesthetic with its successive strata. The monochromatic purity of the marble highlights the perfection of the Romanesque geometry throughout the church. The altar and pulpit are made from coloured alabaster, which was matched as closely as possible to the church's original stone walls. Meanwhile, the baptistery is hollowed out of the marble, and the water inside appears as though it's from a underground stream. "I imagine this 'box' was sunk into the ground as if pushed by an invisible, maybe divine hand," Lehanneur says. "It revealed the geology of it – the visible aspect of a mineral and massive form and revelation that seems anterior (and not posterior) to the construction of the church." The organic architecture doesn't break liturgical codes and pays homage to symbolic invariants; the baptistery is eight-sided, while the altar is located at the junction of the transept.
Mathieu Lehanneur is one of the most exciting designers in the world right now.  I recently posted his collaborative work with Lasvit™ at this year's Milan Design Week and you can read more about that show via the link below. To see Lehanneur's exceptional portfolio be sure to visit his website at MathieuLehanneur.fr.
SEE ALSO: Lasvit™ Glass Company's Gorgeous 3-Part Installation For Milan Design Week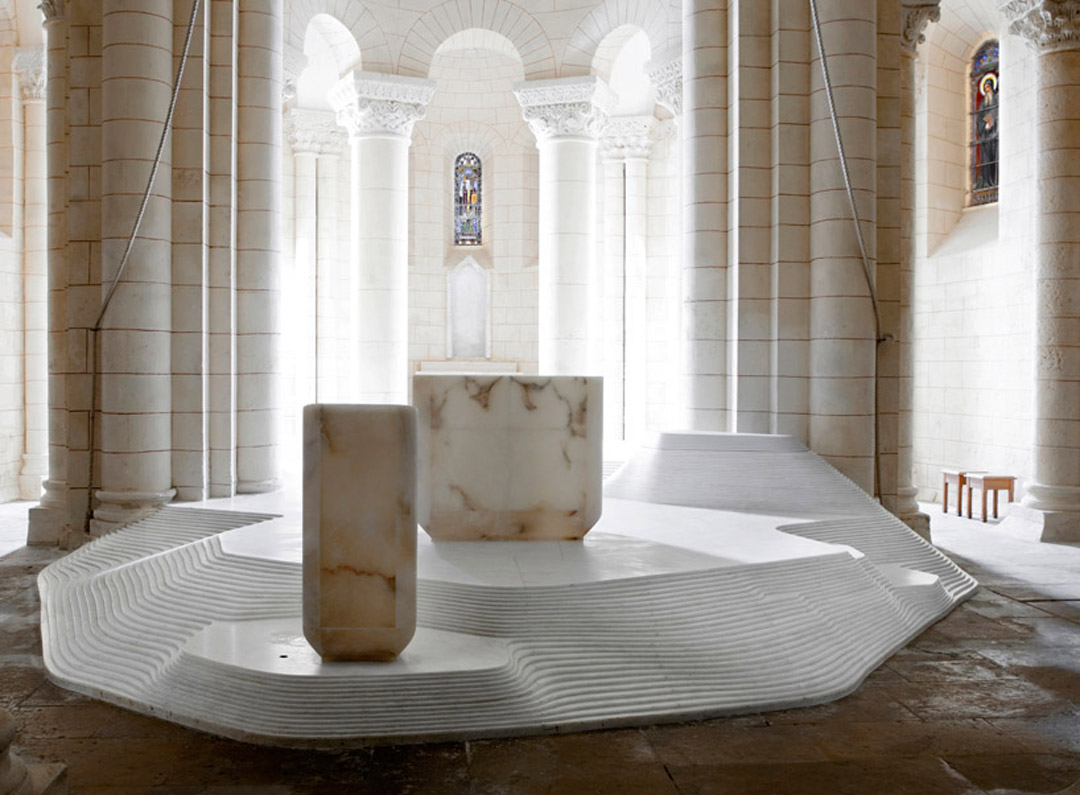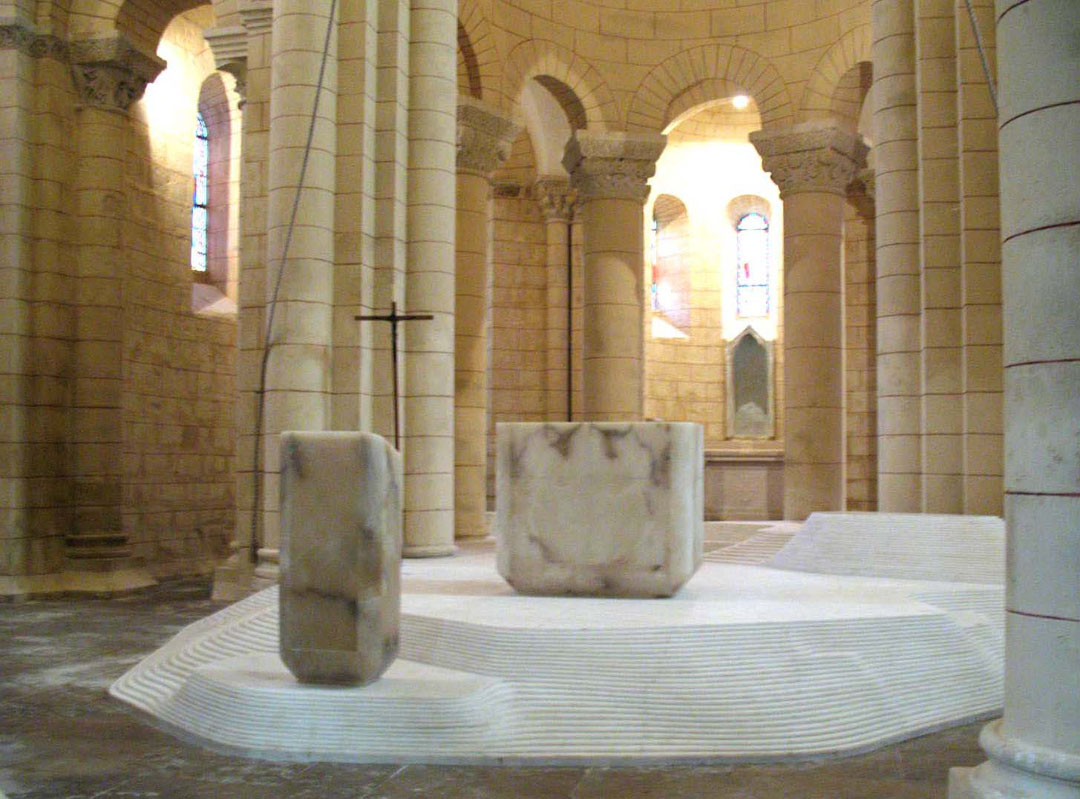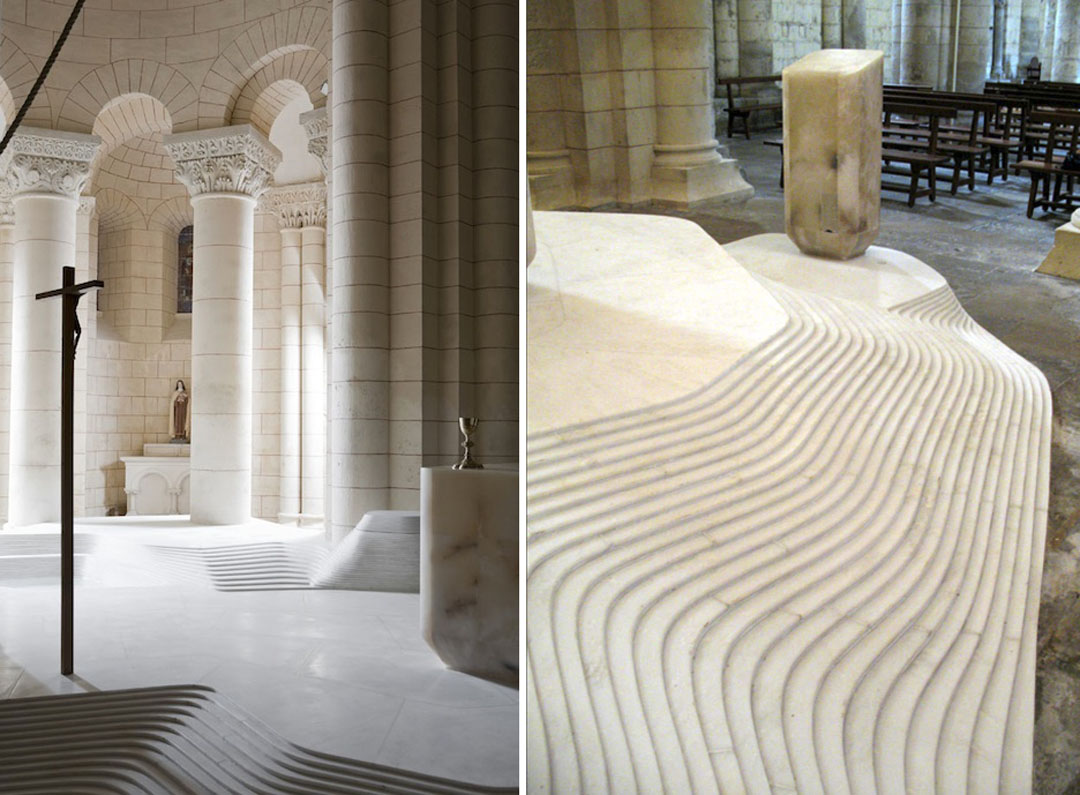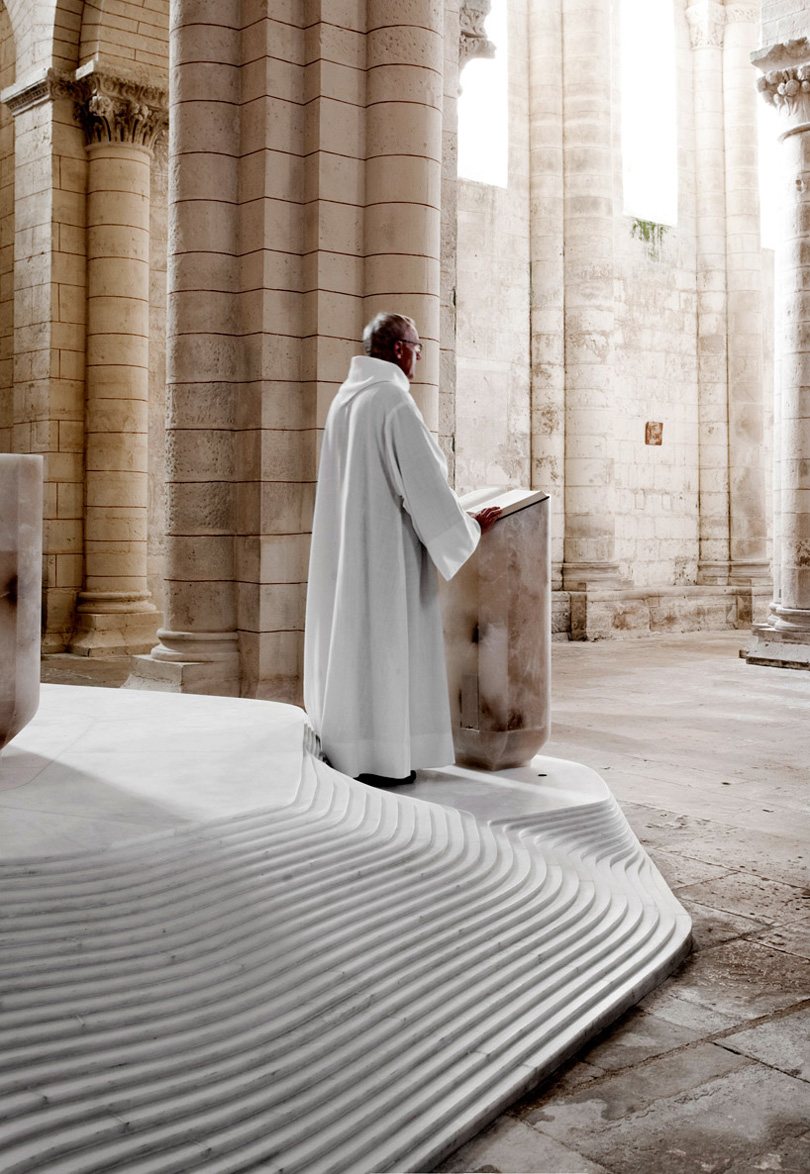 Source: FRAME on Facebook