One of the biggest smash hits of this years SXSW Film Festival was the short film Successful Alcoholics directed by Jordan Vogt-Roberts.  The Playlist gives this great biz and background breakdown:
The film features rising stars T.J. Miller ("Get Him to the Greek") and Lizzy Caplan ("True Blood"), reunited for the first time since "Cloverfield," as the titular drinkers, a couple who have mostly managed to balance their alcohol intake and their professional lives, only for things to start to unravel. The stars produce, along with Vogt-Roberts, and Miller wrote the script, from a story co-written by the director. The cast also includes Nick Kroll and Tony Hale, among others.
Successful Alcoholics also has a rock solid sountrack featuring music by DeVotchka, Bright Eyes, among others.  The overall final product is simply extraordinary, with an accomplished flow and narrative arc that takes us on a revealing emotional ride all the while making us laugh out loud.  So keep your eyes on the careers of Miller and Caplan, because I have a feeling we'll be seeing even more gems like this one coming from these two for many years to come.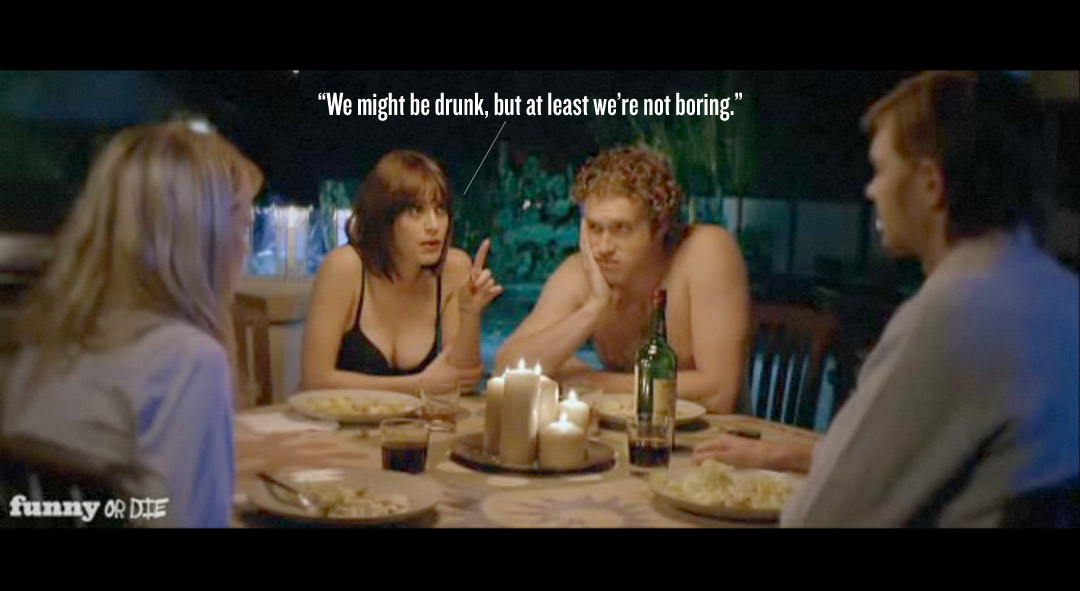 Source: The Playlist