First published in The Wall Street Journal on May 13, 2011..☛..CBS and Warner Bros. are close to bringing actor Ashton Kutcher on board the sitcom "Two and a Half Men" in a newly created role, according to people briefed on the deal. Signing Mr. Kutcher would give a new lease of life to TV's most-watched comedy, less than a week before CBS is set to announce its fall schedule to advertisers. Both CBS, which airs the show, and Warner Bros., which makes it, have been looking for ways to save the program since firing its original star Charlie Sheen in early March. As part of the deal, Mr. Kutcher would be paid around $1 million per episode, the people briefed on the deal said. It is unclear whether that figure includes any share in the back-end profits from reruns of the program.
One of the people briefed on the deal said it was essentially agreed but it was unclear if it was complete and signed on Thursday evening. Spokesmen for CBS and Warner Bros., a unit of Time Warner Inc., declined to comment about Mr. Kutcher. Mr. Kutcher's spokeswoman and agent could not be reached for comment. But Mr. Kutcher on Twitter late Thursday asked "what's the square root of 6.25?" in an apparent reference to the number in the title of "Men." A spokesman for Mr. Sheen declined to comment. On Thursday, Mr. Sheen, who has been extremely vocal about the fate of the show and has publicly lobbied to return to his old role, posted a note to Twitter about an iPhone application, but did not make any reference to the program or Mr. Kutcher. For the past several weeks Chuck Lorre, the show's co-creator, has been working on plans that would add a new character to the show, instead of recasting the role that has been played by Mr. Sheen, people familiar with the matter said earlier this week.Earlier this week, British actor Hugh Grant had also been close to a deal a starring role in the show, but those talks fell apart, people familiar with the talks said at the time.
On Thursday evening, a person close to the deal described the addition of Mr. Kutcher as a "home run" because the actor is young and has experience in sitcoms. Mr. Kutcher appeared on "That '70s Show," on News Corp.'s Fox Broadcasting, until it ended in 2006. Mr. Kutcher, who is married to actress Demi Moore, has also starred in several romantic comedies, including "No Strings Attached" with Natalie Portman and "Killers" with Katherine Heigel. Talks with Mr. Kutcher were first reported Thursday by the trade publication Broadcasting & Cable.
For all the latest news and information from around the globe your best bet is always The Wall Street Journal.
SEE ALSO: FORBES Takes A Look At The Bachelor Pad That Ashton Kutcher Just Put On The Market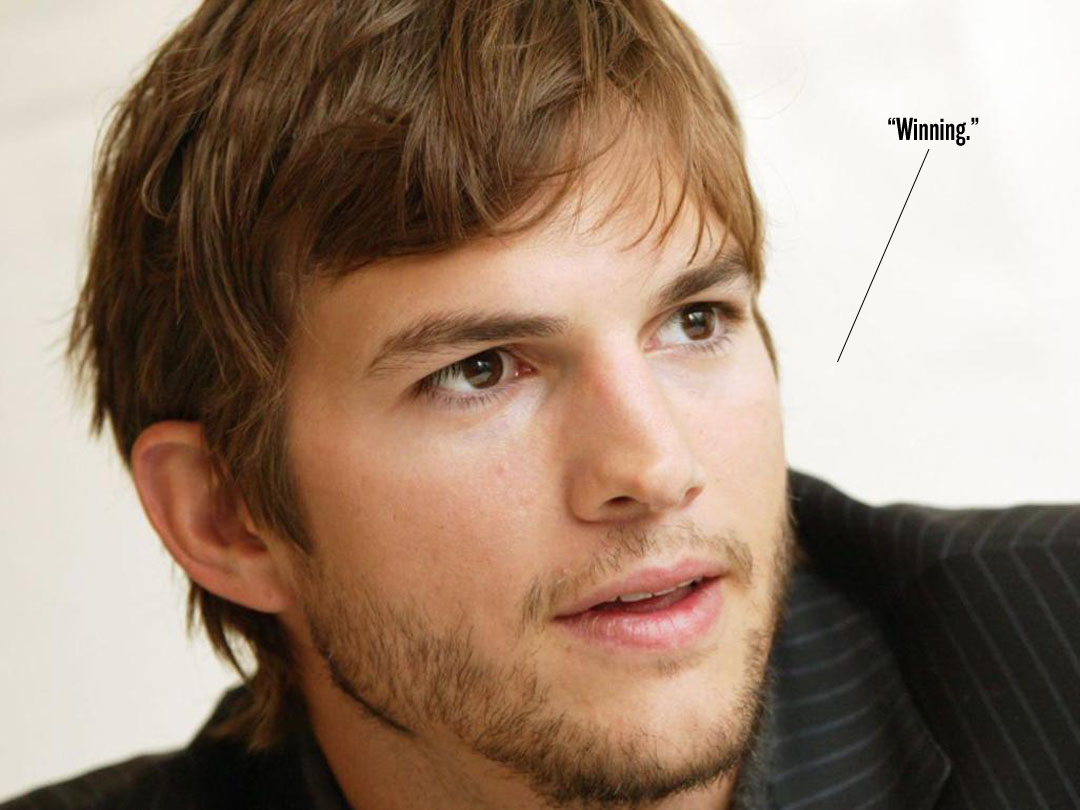 Source: The Wall Street Journal